The long winter months can lull you into a false sense of a security, but don't let the offseason get away from you.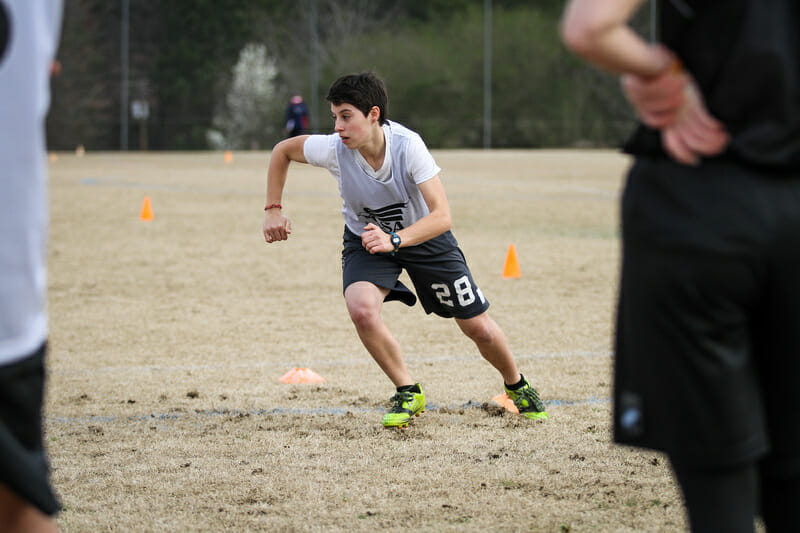 Tuesday Tips are presented by Spin Ultimate; all opinions are those of the author. Please support the brands that make Ultiworld possible and shop at Spin Ultimate! 
The offseason is in full swing – outside is growing colder and darker by the day, league games are winding down, and club tryouts are months away.
The upcoming holidays and long winter months can lull you into a false sense of a security, but wasting the opportunity for offseason gains can both limit your potential during the season and create a higher risk of injury. On the other hand, training too hard for too long can lead to burnout midseason.
To get more out of the offseason, we've culled a selection of articles from our Tuesday Tips archives to avoid common pitfalls and reframe how to use the next several months to your advantage.
Guylaine Girard on Offseason Mental Training
Know your vision. Longtime coach Guylaine Girard says setting your goals and "finding your why," i.e. considering not only what you want to achieve but why it matters to you, is like building a lighthouse – your vision will guide you in your daily decisions and provide that extra motivation to throw in the cold or wake up before sunrise to hit the gym. Use the offseason to reflect on what really lights you up, and then identify that purpose to stay motivated throughout the long winter months. Girard also discusses attitude – mental, verbal, and nonverbal – and expanding your comfort zone to train your mind for that extra edge heading into next season.
Bert Abbott on Choosing Your Training Program
It can be tempting to hibernate during winter, but elite athletes know the value of building strength in the offseason. Selecting a training program can be key to keeping you focused and motivated while ensuring you schedule in periods for rest and recovery. There are multiple ultimate-specific programs available now – so which one is best? According to Bert Abbott, a strength and conditioning coach, the best program is the one that fits your individual needs. Abbott takes you through a series of questions discussing previous experience, motivation, time, resources and more to help you prioritize what you want in a training regimen.
Kate Schlag on Offseason Nutrition
The first few months of the offseason provide a dangerous stretch of holidays, from candy-centric Halloween through to New Year's. Letting fat season drag on or jumping back and forth from restrictive diets to binging on sweets can upset your system and result in unwanted extra weight. While there is no quick fix to improve your diet, dietitian Kate Schlag provides a few simple steps to build the foundation for a sustainable nutrition plan to bring into next season.
Tad Wissel on Throwing Indoors
The cold is forcing most people indoors, and with the advent of indoor season, Tad Wissel suggests using the new environment – no elements, more touches, tighter windows – to experiment and hone throws. While indoors is good for returning to the basics on all throws, Wissel describes some more – creative – throws, along with their uses, to try in a different style of play.
Robert Gough on Tips for Watching Film
Winter is the perfect time for watching film – odds are you have a little more time and you're indoors anyway. But learning from film isn't as simple as watching the game from your couch. Neither do you have to be a film analysis expert to glean knowledge from the game. Robert Gough's six tips – stop watching the disc, rewind and re-watch, ask questions, use the commentary, find a role model, and watch a lot – will help to focus your next study session.
Alex Rummelhart on Eight Unexpected Things to Care For
Lastly, don't forget to take care of yourself. Even the offseason can feel like a daily grind of workouts, planning, goal-setting, studying, and working, but it's important to use this time to rest and recharge. Alex Rummelhart lists eight unexpected areas – beginning with your hands and ending with finances – to give a little attention to, and why the extra TLC can bring long-term benefits to your game.