The best signal-callers and program builders in the college game this season.
Ultiworld's 2021 College Awards are presented by the National Ultimate Training Camp; all opinions are those of the author(s). NUTC helps young players become better athletes and community members.
Each year, Ultiworld presents our annual College Awards. While the 2021 college season certainly wasn't typical with its quick course through a fall Series to a first-ever December College Championships, we still want to celebrate and honor the tremendous performances we saw.
Our final D-III award podium is for the Coach of the Year. While the award goes to the head coach, we recognize that could just as easily represent "Coaching Staff of the Year" as so many teams have added more and more sideline-savvy consultants to their roster. Coaches can impact the game in so many ways — tactics, motivation, communication, personnel management, program development, skill-building, etc. — and it can be hard to divine what exactly each has contributed to their team. But good coaching is something that we feel that 'we know it when we see it.'
---
D-III Men's 2021 Coach(es) Of The Year
Robert Bradham (Berry)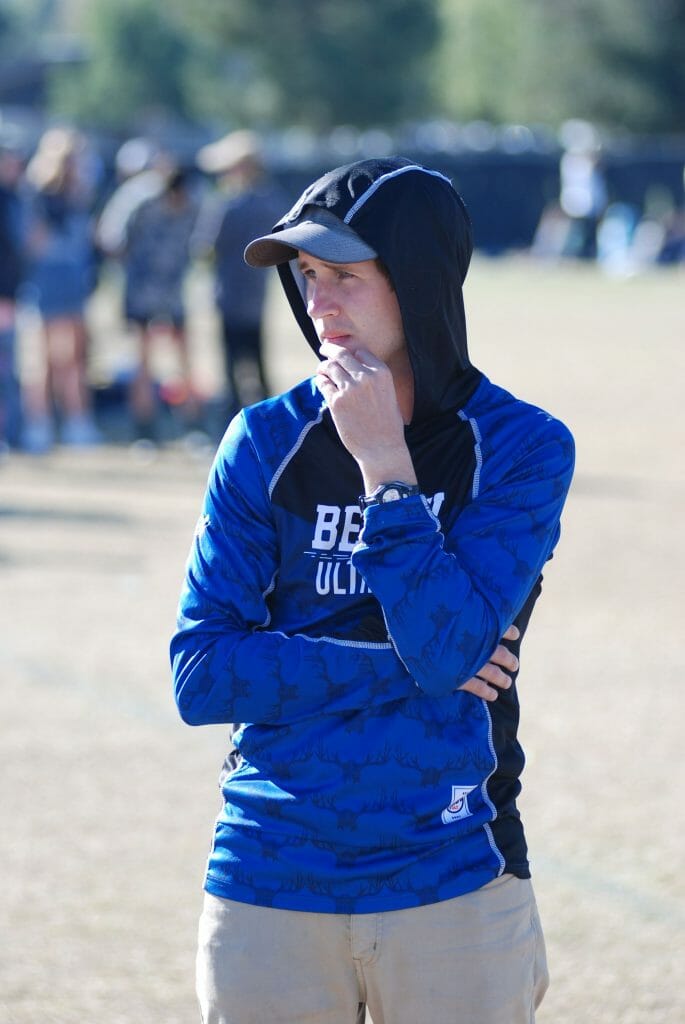 Perhaps no team reached their ceiling more effectively this fall than Berry. Coach Robert Bradham helped put together a team that showcased loads of chemistry, worked hard all weekend, and fought through every game at Nationals. Berry gave Middlebury their toughest matchup of pool play — a 15-10 scoreline in the weekend's opening round — nearly took down Whitman in a double game point loss, and reached the quarterfinals, all while turning over a majority of their biggest contributors from their 2019 campaign.
As a team, Berry only returned 7 goals and 6 assists worth of production from their 2019 D-III College Championship appearance. It is hard to imagine that any team returning to Nationals brought back less production than that. And throughout the tournament, Bradham helped to push this inexperienced team to new heights.
The success came in their chemistry and the design of their offense. With three outstanding players in Collin Hill, Walter Ellard, and Caleb Enright, the offense was built in a way that created space and allowed those three to thrive, while the rest of the team seemed to fit perfectly into place for continuation cuts and finishing off points.
More than anything, Bradham has created a culture and spirit on the Bucks that brings out the best in his players. Anybody who watched our stream of the Berry quarterfinal against Richmond saw the Bucks' hilarious celebrations. Those antics are just the most outward display of joy that attendees in Norco were able to see firsthand on the Berry sideline all weekend. The Bucks are a team with top-to-bottom buy-in and a culture of loving, supporting, and celebrating each other, and Bradham's leadership has helped create that environment.
As this team continues to develop in the spring under the tutelage of Bradham, they should move into a position to push into the upper echelon of the division.
1st Runner-Up
Garrett Taylor (Oklahoma Christian)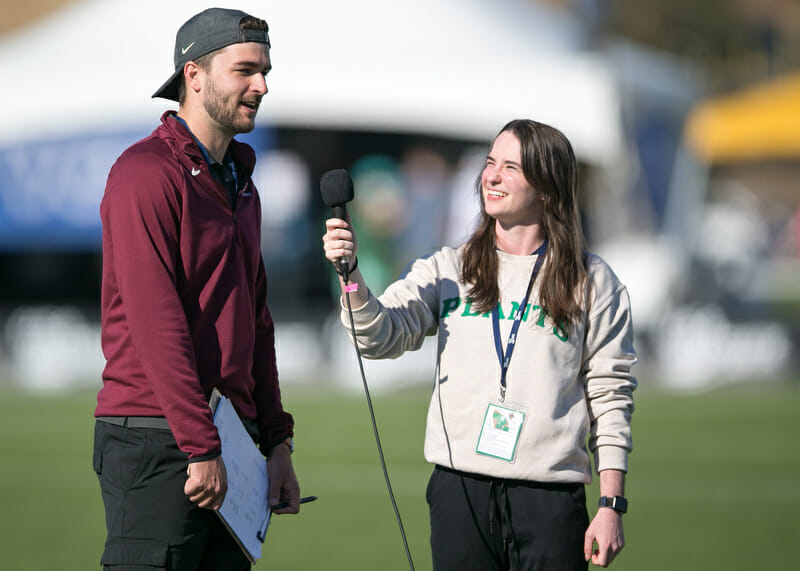 It's easy to downplay a coach's impact when they lead a team of supremely talented players; however, sports history is riddled with great teams that came up short of a title. Garrett Taylor made sure that his Oklahoma Christian team didn't join the ranks of those underachievers and is our 1st runner-up for COTY.
Had we been tracking the steps taken by coaches in Norco, Taylor's count would have undoubtedly been towards the top of the list. Taylor's work ethic on the weekend was relentless, constantly moving up and down the sideline barking instructions to his players on the field, and he could be found on the line with a clipboard before every defensive point, outlining to his players where he wanted them in that point's particular defensive set.
Taylor's also the driving force behind the recruiting for OC's scholarship program. While not the founder of the program, Taylor spearheaded its growth and led the Eagles to a championship in their first competitive season. It will be fascinating to watch as he tries to lead the Eagles' transition from first-time champions to annual competitors in the division.
2nd Runner-Up
Alex Rubin (Claremont)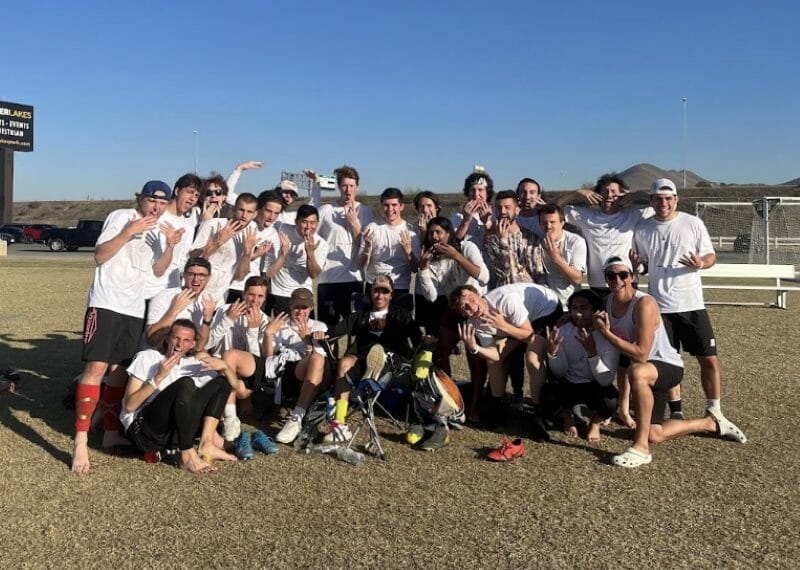 Preparing any team for Nationals in the fall, a time of the school year typically reserved for recruiting and teaching new players the fundamentals of the sport, is a daunting task. Doing so with a young team in a small region that only grants you two games of preparation before the big stage is borderline unfair. Yet first-year Claremont coach Alex Rubin was able to not only guide the Braineaters back to Nationals this fall, but to also build on their 2019 results and reach the quarterfinals, earning him our 2nd runner-up spot for COTY.
Claremont only returned eight players from their 2019 Nationals team, and their roster in Norco consisted of 13 freshmen or sophomores competing in their first competitive college ultimate this fall. It's not as if Rubin schemed around his youth; instead, he prominently featured them, putting rookies in high-usage roles on offense and giving them the toughest matchups on defense.
Perhaps most impressive of all is that Rubin coached all weekend from a seat on the sidelines, having had ACL surgery just a week before Nationals. Rubin optimized the young Braineaters this fall, and we look forward to seeing how they continue to grow in the spring and beyond.