Rounding out the last of our fall college awards.
Ultiworld's 2021 College Awards are presented by the National Ultimate Training Camp; all opinions are those of the author(s). NUTC helps young players become better athletes and community members.
Each year, Ultiworld presents our annual College Awards. While the 2021 college season certainly wasn't typical with its quick course through a fall Series to a first-ever December College Championships, we still want to celebrate and honor the tremendous performances we saw.
Ultiworld is pleased to announce our annual D-III All-American Teams. These players were selected for their overall performance in the 2021 college season. Please join us in honoring the best college players of the year.
---
D-III Men's 2021 All-American Second Team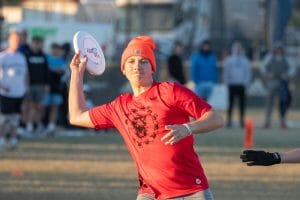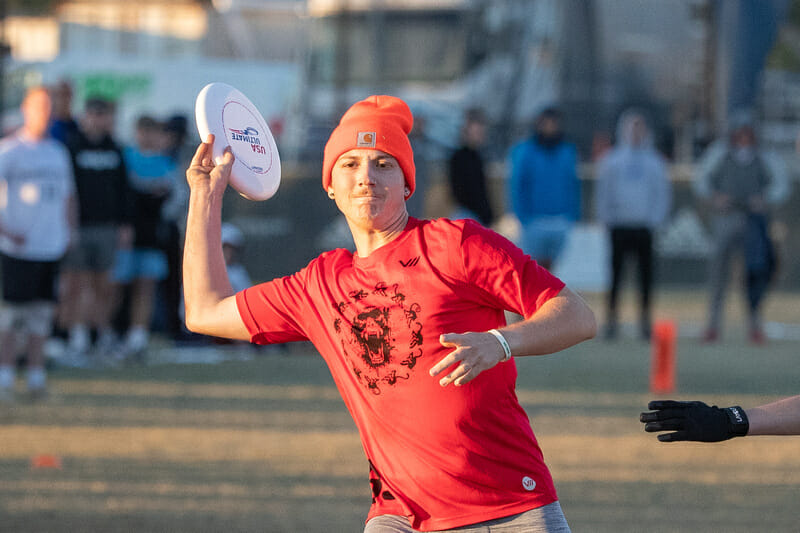 Chris Cassella (Richmond)
The anchor of the best defense in the country, Cassella relied on his experience, athleticism, and sheer will to lead Richmond back to the national semifinal. Never surrendering more than seven goals before losing to eventual champion Oklahoma Christian in the aforementioned semifinal, Richmond's defense was both the most athletic — capable of locking up individual cutters and forcing blocks — and one of the smartest — capable of executing flash poaches and downfield switching typically seen in elite club play. Cassella was at the center of it all. The Defensive Player of the Year runner-up ended his college career with one of the best individual performances in Norco, and though it wasn't enough to lead Richmond to a title, it certainly leaves the Spidermonkeys with big shoes to fill come the spring.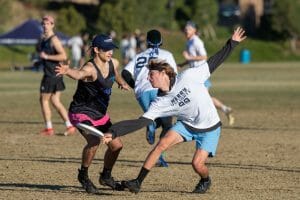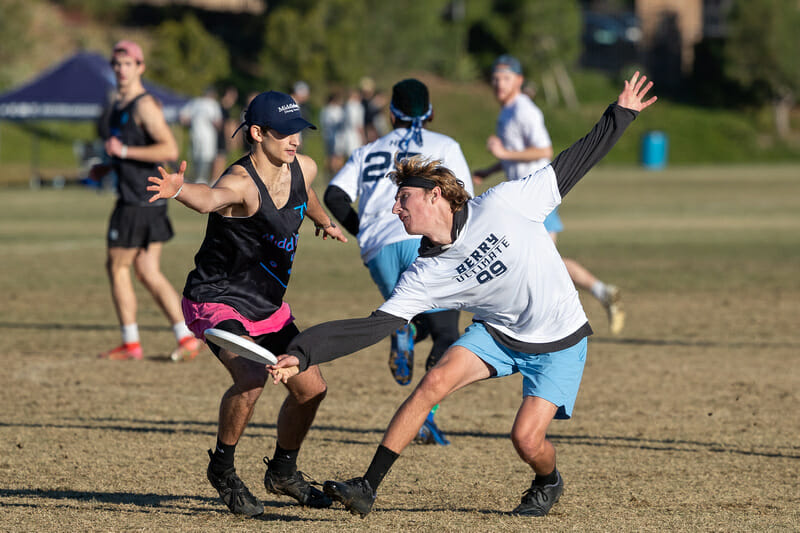 Caleb Enright (Berry)
To put it plain and simple, Enright is a problem. By the time you realize this, it's usually already too late. The senior cutter for the Berry Bucks has unlocked another gear, which has helped propel Berry to the elite level of the division. Hence, Enright being named the 2021 Breakout Player of the Year. After losing most of their production from a heavy senior class in 2019, Berry has reloaded and Enright is a big piece of that puzzle. He is the Bucks' Swiss Army knife. Whatever you need him to do, whether it's being a dominant cutter or playing lockdown defense on the other team's best player, he'll do it seamlessly. We saw that in the game against Colorado College at Nationals, where Enright scored or assisted on 13 of the 15 points scored for Berry. His combination of speed, energy, unselfishness, and IQ — not to mention his end zone celebrations — make him must-watch TV. Look for Enright and Berry to continue making waves this spring.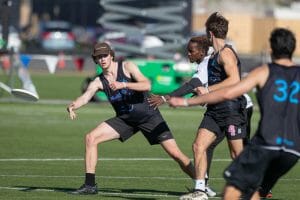 Max Hanscom (Middlebury)
When we last saw the Pranksters in 2019, their offense was spearheaded by the handler-cutter duo of Dylan Salzman and Kai DeLorenzo. This fall, Max Hanscom stepped up as the DeLorenzo to Walker Frankenberg's Salzman. The lanky junior cutter was a goal-scoring machine this fall, finding the end zone in a variety of ways. Whether making a power cut to the force side, or timing a perfect continuation to the break space, it felt like Hanscom was always open, and he will be an integral part of the Middlebury offense for the next couple of seasons.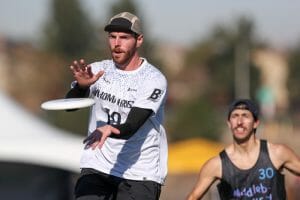 Jonathan Costello (Oklahoma Christian)
On almost any other team in the division, Jonathan Costello would be the best player and high-usage stat-stuffer. On Oklahoma Christian this fall, Costello was relegated to the Chris Bosh role in the Eagles' Big 3. However, similar to Bosh, Costello was way overqualified for that role, and it's a testament to his character and leadership that he sacrificed personal numbers for the sake of the team. Costello was lethal as a continuation cutter for the OC offense, and he was part of the rotation that took turns crossing over to lead defensive points. With Henke not expected to return in the spring, it will be exciting to see Costello featured in a bigger role.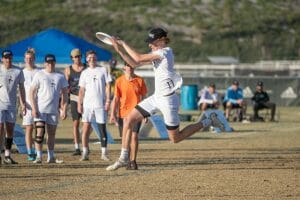 Will Brandt (St. Olaf)
A do-it-all rookie, Brandt turned heads this fall with his composed and varied play. Often used as the St. Olaf Bezerker's initiating cutter, Brandt's comfort throwing in the backfield bolstered his abilities downfield to get open against the best defenders in the country. With a tall frame and the athleticism to jump out of a gym, Brandt's large catch radius and finely tuned sense of timing make it easy for his offense to complete passes and keep possessions moving quickly. With only room to grow after a stellar rookie season, expect to see Brandt's name on these All-American lists for years to come.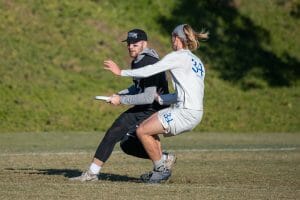 Benji Keillor (St. Olaf)
One of the most explosive athletes we saw this fall, Benji Keillor was the playmaking defender for an elite St. Olaf D-line, garnering highlight layout blocks time and time again to open break opportunities for St Olaf. A big athlete willing to hit the ground on every throw, Keillor is the type of player that can change a game's momentum in a moment's notice. Against Claremont in St. Olaf's quarterfinal matchup, Keillor notched three layout blocks on the game's first three points. On a turnover, Keillor uses his size and athleticism to stretch the field and open up the big-play offense for the Berzerkers. St Olaf was a team who thrived on big runs this fall, and many of those runs were made on the back of game-changing plays by Benji Keillor.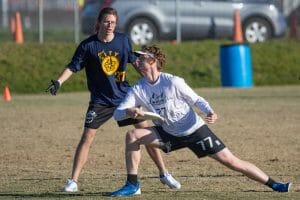 Lincoln Grench (Colorado College)
A big athlete in the Colorado College backfield, Lincoln Grench is a crafty thrower that is tough for anyone to match up with. His combination of size and throws power a Colorado College offense that frequently uses small ball to advance the disc. This fall, Grench showcased a wide array of offhand backhands, release points, and footwork that saw him seemingly always advancing the disc. Add a large frame and decent speed that give Grench the power to change games in the deep space as well when it's needed. It's the combination of size, throwing prowess, and the threat to the deep space that made Lincoln Grench such a lethal offensive talent, and as we move toward the spring, the strength of Grench will continue to make Wasabi a threatening opponent.