The final 13 Nationals bids will be determined this weekend.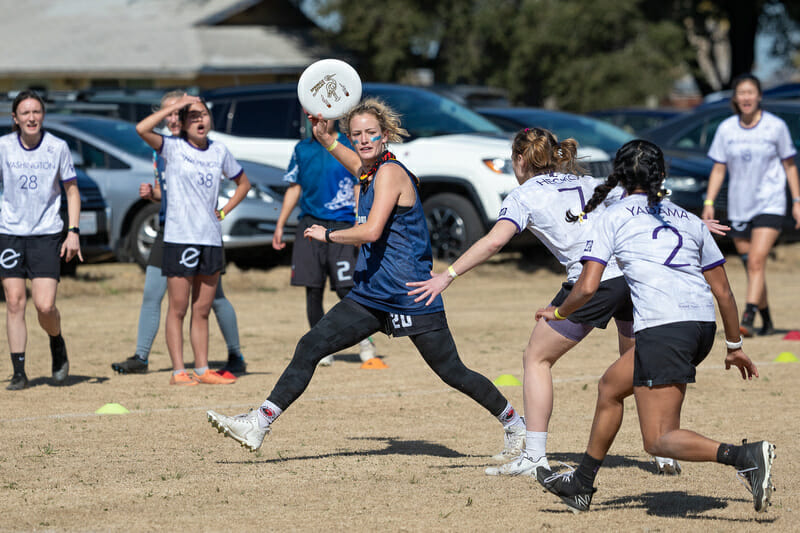 Our coverage of the 2022 College Series is presented by Spin Ultimate. Please support the brands that make Ultiworld possible and shop at Spin Ultimate!
Back in their traditional early-May slot for the first time in three years, there are few more exciting portions of the ultimate calendar than spring College Regionals. For some, these events will be the culmination of their season — or even college career — while for others it's just another step on their path toward the College Championships over Memorial Day weekend. Count on plenty of dramatic action and unexpected results along the way as every team fights to ensure they fall into the latter group.
Five regions will take to the fields this weekend across the country to decide their representatives heading to Milwaukee. We've got you covered on the storylines to watch, the expected contender tiers, and players who could make a difference in ending or extending their team's seasons.
Atlantic Coast
Score Reporter
Location: Axton, VA
Number of Bids: 3
Excitement Level: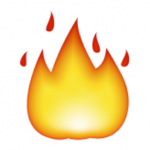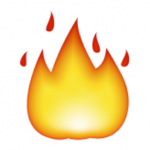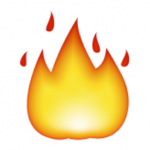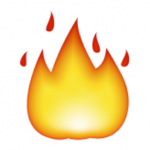 Major Storylines
Three bids to Nationals for the first time in five years, two heavy favorites to earn their spots, and one first-time conference champion. That is the state of the Atlantic Coast region this season, which sets up an intriguing battle for the final spot on a potentially stormy weekend in Axton.
Reigning national champions #1 North Carolina Pleiades and the two-loss #16 Appalachian State Nonads seem set to finish 1-2 in the region, so it's the final bid that is very much up-for-grabs. Could it be the Liberty Lady Flames, fresh off their first ever win over perennial Virginia Conference champions Virginia Hydra, or will Hydra bite back at regionals? North Carolina State and James Madison could also play spoiler as two teams that hold wins over the Lady Flames this season. It should make for an exciting set of bracket games on Sunday that may very well have a surprise or two in store.
Plenty has been written this season about how deep and talented this North Carolina Pleiades team is once again, and assuming catastrophe doesn't strike in Axton, plenty more will be written into late May as the Pleiades look to defend their national title in Milwaukee. The star names should be well known by now: Dawn Culton, Grace Conerly, Alex Barnett, Ella Juengst — the list goes on.1 This is a powerhouse team and they'll be aiming to cruise through regionals uninjured and unscathed and then prepare for their real challenge back at Nationals.
Appalachian State has burst onto the scene the past two seasons buoyed by the talented Barry sisters — Abigail, Charis, and Margaret — well-known by people familiar with the prodigious Triangle Ultimate youth program. The sisters have led a remarkably small roster to a consistent place in Ultiworld's Power Rankings Top 25 and just two losses on the season, although that leaves out that the Nonads dropped out of Queen City Tune Up after just one day of competition due to that short roster. While App State was able to largely maintain their level at Carolina Conferences, regionals could be a different matter, but the triumvirate that is the Barry family should be plenty good enough to earn the Nonads' first-ever trip to Nationals.
As for the final spot up for grabs at Atlantic Coast regionals, well, it gets more complicated as mentioned earlier. Virginia, with their well-honed system and recent trip to the 2021 Nationals, feels like they might be the best bet.2 However, Hydra were just upended 10-9 by the Lady Flames out of Liberty and that result could once again go against Virginia in Axton, but that's presuming that the Lady Flames get that far in the first place. Earlier in the season before their sensational Conferences upset, Liberty took losses to both North Carolina State and James Madison. There's as much a chance as any that either of those teams could prevent Liberty from facing Virginia in a potential game-to-go, and with Virginia taking a slim 10-9 win over James Madison at Conferences, it's anyone's game for that final spot at Nationals.
Contender Tiers
Expected qualifiers: #1 North Carolina, #16 Appalachian State, Virginia
In the hunt: Liberty, NC State, James Madison
Potential spoilers: William & Mary, South Carolina
Players Who Could Make a Difference
Grace Conerly (North Carolina) – In reality, we could talk about any or all of the Pleiades, such is their depth of contributors capable of taking over a game. Instead we'll highlight Conerly, a perpetually underrated star who should see plenty of action as a leader of the D-line that figures to play most of the points for UNC this weekend. An aggressive and ferocious defender, Conerly can frustrate even the quickest opposing handlers and then quarterback the offense after the turn.
Margaret Barry (Appalachian State) – While she may not be enough to carry the Nonads over the Pleiades, Margaret (and the rest of the Barry clan on App State) is certainly a Nationals-worthy star and should prove enough to earn the right to show it in Milwaukee. Barry's defensive prowess is on par with the top-end of the Pleiades roster and she will also be a focal point for the offense. Her motor never quits, which will be criritcal for the Nonads with such short roster.
Deanna Deluca (South Carolina) – If Scorch are going to make a run at the third bid, expect Deluca to be the driving force in that pursuit. One of the best throwers in the region, the South Carolina gunslinger isn't afraid to deploy a wide ranging arsenal of throws, be they big arcing hucks, pinpoint hammers, or incisive breaks to throw teammates open.
– Jenna Weiner
New England
Score Reporter
Location: Cambridge, MA
Number of Bids: 3
Excitement Level: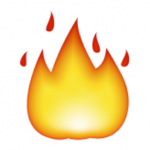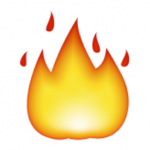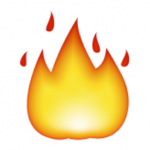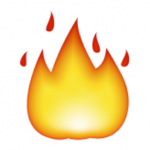 Major Storylines
With three bids on offer, there are two levels of excitement on schedule for this weekend in Cambridge. At the top, it seems almost assured that top 10 teams Vermont and Tufts will seal their slots at Nationals. However, who takes the regional title and the higher seed at Nationals is very much up in the air. Ruckus and Ewo seemed to have taken adjoining parallel paths so far this season. They both won their pools at Queen City to start the season and put up creditable efforts in falling to North Carolina in the bracket. Tufts tested themselves on the West Coast at Stanford Invite, where they fell to three top teams (Carleton, Colorado, and UCSD), while Vermont braved the Northwest Challenge, where they lost on universe to UNC in semis and split with hosts Washington. Vermont swept the Greater New England Conference, while Tufts dominated Metro Boston.
With Tufts' domination of lesser teams and closer score vs UNC at QCTU, they looked like the slightly stronger contender early on. However, their lack of a signature win and double game point loss to a surging Florida State at Centex dimmed their shine a little, while the addition of freshman Emily Pozzy seemed to have supercharged Vermont at NWC, as they beat Washington in pool play, then almost upset UNC in the bracket.
Trying to match up with Vermont, every team has to figure out how to deal with their imposing set of receivers. Everyone knows Kennedy McCarthy, but Lylah Bannister was a force at NWC, winning matchups versus top defenders such as Dawn Culton. Add in versatile Marina Godley-Fisher and the towering Nadia Scoppettone, and it's easy to see how opponents perhaps overlooked Maya Fein-Cole, allowing her to lead Ruckus in scoring. In tandem with Allison Huresky, Sarah VonDoepp runs the Ruckus backfield, while Pozzy plays whatever role is needed: penetrating a zone, shutting down match-ups, or hub handler on D-line.
Tufts' scorelines for the season bespeak defensive dominance; they've more than doubled up opponents in 14 of their 16 wins. It's a full team effort with Olivia Goss hunting for blocks and 2019 ROTY Hazel Ostrowski shutting down the deep space. Julia Lober marshals the offense along with Brute Squad alum Leija Helling. Ewo has greatly benefited from strong play by freshman Lia Yamamoto Schwartz (now a USA U20 pick), running the D-line offense with precision hucks and effortless breaks.
The second level of excitement is over the bonus size bid. A trio of New England teams have slipped in and out of Ultiworld's top 25 over the course of the season—Brown, Northeastern, and Boston University—and are clustered together in frisbee-rankings.com's rendition of the algorithm. Of this trio, Brown has the most extensive record, having attended three regular-season tournaments. Their best wins are over Ohio at Commonwealth Cup and Dartmouth at conferences. On the downside, they have a couple of losses to SUNY Binghamton and split with Yale. Shiver spreads the touches widely, but relies on 5th years Carolyn Lober and Ailita Eddy to drive the offense. #24 Northeastern traveled to Centex, finishing a solid 5th with losses to FSU and Pitt balancing wins over Michigan, Georgia Tech, and Colorado College. As the team in this trio with the deepest nationals-level history, we'll see how that impacts their campaign this weekend. The Valkyries feature Clara Stewart, distributing in the backfield along with Duschia Bodet. After making it to Nationals for the first time in the fall out of a depleted region, #23 Boston University passed up regular season play, but re-emerged with a vengeance at conferences as they took down Northeastern for second. They return almost the same roster as in the fall, as BU didn't allow alumnae to play. In addition to Iris Zhou, Olivia Tom, and Bev Liu, Uprising coach Sam Farnsworth shouts out the development of freshman Sage Fuller, and two-way play of Elizabeth Wu. Lurking just below these three is the ever top-heavy Dartmouth. Daybreak has shown us over and over that they can ride this top end—most notably Caroline Tornquist, Grace Alston and Jennifer Qian in 2022—to greatness when required.
A final wildcard that's likely to have a major impact on how the New England Regionals proceed is the weather. Current predictions suggest that there will be winds of 15-30 MPH in Cambridge on both Saturday and Sunday, peaking early afternoons. We've seen the devastation such conditions can have on college ultimate, and it is decidedly not pretty. Look for lots of zone defense and huck'n'D approaches. The teams that can weather these sorts of conditions with solid throws and effective strategies are likely to emerge victorious.
Contender Tiers
Expected qualifiers: #7 Vermont, #11 Tufts, #24 Northeastern
In the hunt: #23 Boston University, Brown
Potential spoilers: Dartmouth
Players Who Could Make a Difference
Emily Pozzy (Vermont) – We've already seen the difference that top ROTY candidate Emily Pozzy can make, as she catalyzed Ruckus leveling up at the Northwest Challenge to keep pace with the very top teams in the division. A key to her impact on an already strong team is her ability to take on a range of roles depending on what's needed in a given matchup. She can utilize her incisive throws in the backfield, either bolstering the zone offense or leading the D-line offense. As an initiating cutter, she has demonstrated precise hucks. Finally, she's a serious deep threat, skying opponents on both offense and defense.
Leija Helling (Tufts) – At the start of the year, there were questions about how Tufts would fare given the loss of so much talent from the 2020 team. A major reason Ewo is right back in the upper echelon of the division is Lieja Helling stepping into a much bigger role. Helling probably gets more touches than any other Tufts player, as she forms a reliable O-line backfield tandem with Julia Lober, while also often crossing to the D-line. Her crisp throws and savvy play built on a depth of experience with Siege, Brute Squad, and the Amherst Hurricanes will be critical to Tufts chances this weekend.
Clara Stewart (Northeastern) – Stewart is used to going every other for the Valkyries, but with the predicted high winds this weekend, her sharp throws are going to be even more critical to Northeastern's chances of grabbing a bid, and as deep-deep in the Valkyrie zone, her speed and anticipation are sure to garner double-digit blocks. While we all know her skills, the key is likely to be how effectively she is able to maximize the impacts of her teammates by guiding the mids in the zone and putting her offensive teammates in positions to succeed.
Carolyn Lober (Brown) – It's all about handlers on a windy weekend, and Brown's success is likely to rely heavily on Lober's throws. As Tufts' Julia's twin, Carolyn was a little more hesitant to jump into ultimate, waiting until junior year to join the Lakeside team, but she has developed into a mainstay on Shiver, opening up the field with hucks and breaks, while also getting big blocks on defense.
– Scott Dunham
Northwest
Score Reporter
Location: Walla Walla, WA
Number of Bids: 2
Excitement Level: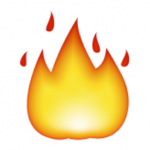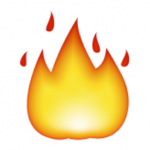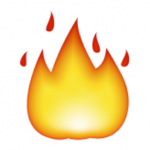 Major Storylines
The Northwest is the closest thing on the women's side to the New England men—five teams in the top 16 of the Power Rankings, but just two bids. However, there is a more clear expectation of who's going to earn those bids with two teams in the top 6 (Washington and UBC), BYU dropping out after Saturday of conferences, and Western Washington and Oregon at #14 and #15.
A key factor this weekend is the weather. Predictions are for a wild Saturday, with 20-30 MPH winds amid showers, moderating to 10-15 MPH and cloudy on Sunday. Thus, look for zone defenses and field-position strategies, with floaty throws out in favor of small ball and sharp throws.
Going into conferences, British Columbia was the favorite after an impressive showing at Northwest Challenge, where they split with Carleton, gave UNC a run, and dominated Stanford and WWU. Madison Ong was a standout running their efficient offense in Seattle. Anna Goddu and Avery Lee-Pii give them some height downfield, and you know they have plenty of speed. They have a well-oiled offensive system and move the disc quickly to set any defense on its heels. Despite missing a few players due to COVID, they were also more dominant up to the final at conferences, not letting any team score more than more, but Element put them down with conviction. The Thunderbirds were brutally effective ripping through zone defenses at NWC, but some poachy looks by Washington and less ideal weather gave them trouble.
In contrast, Washington seems to play every team close, win or lose. Part of this may be not always having their full roster and part may be that they have focused on development and depth this season across a roster that goes 28 deep. Still, there are some obvious stars—Washington was behind only Carleton (and tied with UNC and Colorado) for players in Ultiworld's top 50 with five: 2021 POTY Abby Hecko, handlers Steph Phillip, Amy Nguyen, and Ikki Elmi, and Alexa Yadama who does it all for the D-line. Speaking of handlers, Element is notable for disc skills up and down the roster, as well as for a bit of swagger from their goal scorers.
Western Washington seems like the team with the best shot at knocking off one of the favorites. Leading the way for Chaos are the electric Ally Constantino in a Hecko-esque role and Julia Downing, who has really come into her own as a dominant player this year, not only as a dominant deep going both ways, but also as initiating cutter and handler. Look for Constantino hucking it deep, punishing a zone with small-ball, or skying much taller defenders. Speaking of overcoming mismatches, one of my favorite scenes from NWC was diminutive Sophia Dellapenta giving up a foot of height, but out-dueling Vermont's towering defenders to grab multiple huck scores. As befitting a Northwest team, WWU has plenty of disc skills, led by Sonya Morris, who will likely lead the team in touches.
Like WWU, Oregon holds a win over Stanford (actually two wins), which bodes well for them surviving a windy weekend with lots of zone defenses to navigate. However, they have otherwise fallen well short against higher-ranked opposition (while taking care of business otherwise), including blow-out losses to UBC and WWU at Conferences.
Contender Tiers
Expected qualifiers: #5 Washington, #6 British Columbia
In the hunt: #14 Western Washington
Potential spoilers: #15 Oregon
Players Who Could Make a Difference
Mika Kurahashi (British Columbia) – We were robbed of most of Mika Kurahashi's college coming-out party at NWC, as she went down in the game vs Carleton after a couple of athletic blocks. Kurahashi was 16 when she made the Team Canada mixed U24 team, and by the end of the tournament she was playing both O and D, including on universe point lines. She made U20 in 2020 and was on the shortlist for the Canadian World Games roster as a 19-year-old college freshman. If she is back in full health, then look for her tearing up the cutting lanes for the Thunderbirds on both sides of the disc.
Steph Phillips (Washington) – Phillips will be critical for Element at a windy regionals, because (as I witnessed at the 2021 NW Regionals) she has the throws to confidently take big gains into a howling wind. In addition, especially in tandem with Amy Nguyen, she is nigh unstoppable in the up-tempo give-and-go game. She exudes calm with the disc in her hands and never seems to be rushing, but suddenly she is flying by to regain the disc up the line or with a block.
Ally Constantino (Western Washington) – Despite coming in as a transfer from Puget Sound last year, Constantino still seems like the fiery heart of WWU Chaos. She will be critical for Western this weekend both due to her fluency in the short game as well as hucking deep for position, then tightening the defensive screws.
Rachel Hess (Oregon) – Oregon's shot this weekend relies heavily on do-it-all handler Hess taking over. With the throws to reliably put the disc where she wants under any conditions, the blustery forecast is ideal for Fugue to engineer a huge upset or two and return to Nationals.
– Scott Dunham
Ohio Valley
Score Reporter
Location: Steubenville, OH
Number of Bids: 1
Excitement Level: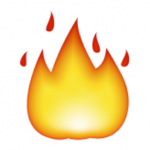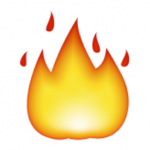 Major Storylines
Since 2015, the Ohio Valley region has been good for at least two bids to Nationals — including three spots in 2021 that went to Pittsburgh Danger, Pennsylvania Venus, and Ohio Stacked Cats — yet this year they drop to just one. With Pittsburgh maintaining their position as the region's leaders after a quarterfinal finish in 2021, and Ohio and UPenn taking small steps back, it seems likely that Danger will make it seven straight trips to Nationals out of the Ohio Valley region. Still, Ohio and UPenn lurk with growing rosters looking to go two-for-two in '21 and '22, and with rain in the forecast heading into the weekend, Ohio Valley regionals could end up muddier than expected in more ways than one.
It's been much of the same for #17 Pittsburgh in 2022 following their quarterfinal showing in 2021. Annelise Peters throws dimes, Jessie Sun marshals the defense, and a roster full of veteran players, including Helen Wu, Beth Manturuk, and Jessie Chan to name a few, make for formidable opposition against nearly any team. While their 2022 season hasn't quite replicated the peaks of 2021, including some closer than expected games at Pennsylvania Conferences against Carnegie Mellon and UPenn, if Pitt plays up to their talent it's hard to see any of their regional rivals catching them for the lone bid to Nationals.
On the other hand, Conferences presented no trouble for #21 Ohio as they rolled through with 7+ point wins in all of their games, including a 10-3 pasting of Ohio State in the final. Led by a tight-knit core of senior players — captains Jane Armstrong, Ally Perkins, and Delaney Marsalek among them — the Stacked Cats brought back effectively their entire roster from 2021 and added to it. That experience in Norco six months ago will serve Ohio well as they try to knock Pittsburgh off their perch and make their second-ever Nationals appearance.
For UPenn, they've tread a very similar path to Ohio in 2022, returning most of their deep roster from 2021 and having a solid season without making a major splash. Their win over Purdue at the Commonwealth Cup looks better now that Xpress has secured their spot at Nationals, but Venus fell just short of upsetting Danger at Conferences, losing 10-7 in the final. With captains Shannon Lin and Julia Lasater leading the way, Lasater putting up a team-leading eight recorded assists at 2021 Nationals, UPenn have shown that they can push Pittsburgh, but the question remains if they'll be able to eclipse the regional favorites this time around.
As for spoilers, former every-season-bid-earners Ohio State are in a major rebuilding period as evidenced by their 10-3 pasting at Conferences by Ohio. While they may not be close to their previous heights, there is still plenty of emerging talent available to Fever. Milo Eder and Graham Cunningham stand out as centerpieces for OSU, with both earning spots on the PUL's Columbus Pride this season. Out of Pennsylvania, Carnegie Mellon gave Pitt an arguably closer than expected game in the conference semifinals and the same can be said of Penn State against UPenn. With just the one bid, it'll be tough for any of these three teams to break all the way through, but they could very well end another contender's season prematurely at Regionals.
Contender Tiers
Expected qualifiers: #17 Pittsburgh
In the hunt: #21 Ohio, Pennsylvania
Potential spoilers: Carnegie Mellon, Penn State, Ohio State
Players Who Could Make a Difference
Celeste Picone (Pittsburgh) – For Pitt, it'd be easy enough to highlight Peters or Sun here but instead we'll focus on Celeste Picone, who is one of Danger's most reliable cutters and can lock down nearly any opponent on defense. She provides a key outlet for Pittsburgh's handlers and is no slouch on the throwing end either, providing her fair share of assists for a Danger team that is replete with handling talent. If Pitt is going to hold off the crowd for the Ohio Valley regional crown, Picone may just be the x-factor that they'll turn to in close games down the stretch.
Jane Armstrong (Ohio) – As mentioned above, Ohio brings back a host of senior leaders that all could qualify as the key player for the Stacked Cats chances of making it back to Nationals. In terms of on-field production though, Armstrong is the standout candidate, as she put up an incredible 12 recorded assists in just a few short games at the 2021 College Championships. In order for Ohio to challenge Danger for the regional title, they'll need Armstrong to be at her best, dishing dimes left and right as part of the dynamic Stacked Cats offense that blew past teams at Conferences.
Julia Lasater (Pennsylvania) – While UPenn weren't able to pull off the upset over Pitt at Pennsylvania Conferences, they weren't far away either and captain Julia Lasater will be central for Venus to bounce back. Her assist production was highlighted earlier, but through what could be a grueling weekend at Regionals, her veteran leadership will be necessary to keep UPenn together and focused as they try and battle back to earn their spot once again at Nationals.
– Jenna Weiner
Southwest
Score Reporter
Location: Davis, CA
Number of Bids: 4
Excitement Level: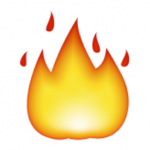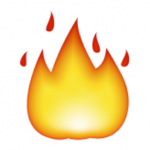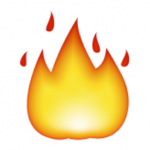 Major Storylines
There's always a healthy excitement around Southwest Regionals thanks to the number of high-caliber teams competing for bids, but this year almost seems a little too predestined compared to other years. The stratification of teams who're likely to earn bids vs. teams just out of the bid picture has been established and solidified throughout the regular and postseason, and there just doesn't seem to be as much room for the unexpected.
The real question for the region lies around the order in which the top teams will earn bids. While #4 UC Santa Barbara is the current favorite of the group, they traded games with a hampered #8 UC San Diego team at Sectionals, and also have yet to own a truly triumphant win over UCLA. It's entirely unclear whether the Burning Skirts will be able to pull off a completely clean Regionals run. That being said, it's not even clear who would take their place at the top. UCSD certainly has the resume for it, but also has lost to Stanford and played tight with UCLA. Further north, #12 Stanford and #13 UC Davis also could make a run at the top seed, but they too have plenty of in-region losses of their own, further murkying the waters. The oddsmakers still have those four as the favorites to make it to Milwaukee, but there's plenty of uncertainty around the order in which they'll end up before the weekend is over.
Of course, any oddsmaker would lose sleep over the wild card in all of this that is #19 UCLA. BLU is right at the precipice of making it to the big dance, and are eagerly awaiting a stumble from one of the top four that could vault them into earning a bid. The team struggled to coalesce in the regular season, but has played tight with the best of the Southwest in recent weeks. Right behind them are the #20 California Pie Queens who are also hoping they have just enough to get themselves into bid-earning territory. Cal hasn't been quite as close as UCLA in the in-region games they've played so far, but still have the athletes and throwers that are necessary to pull off a miracle run. It might not be probable, but it's very possible that we could see an upset or two rewrite the landscape of the region.
Contender Tiers
Expected qualifiers: #4 UC Santa Barbara, #8 UC San Diego, #12 Stanford, #13 UC Davis
In the hunt: #19 UCLA
Potential spoilers: #20 California
Players Who Could Make a Difference
Betsy Siegal (California) – If anyone is to give UC-Berkeley a shot at making it beyond Regionals, it's Siegal. She's the team's best decision-maker and a quality thrower who unlocks the field for the rest of the offense. Cal is not the best defensive team in the region, so if they're to have a shot, they'll need their offense to be clicking, which means they'll need Siegal to be at her best.
Jules Madigan (UC Davis) – The Southwest has got a lot of talented players, but few players are as fun to watch as Jules Madigan. UC Davis is a very complete team, made all the better by a phenomenal playmaker like Madigan. Thanks to her team's trust in her, she can leave her mark to get a run-through block or go deep off a standstill for a goal. There's not much she can't do, and her team is better when she has the confidence to take over.
McKinley McQuaide (Stanford) – Superfly has always made use of smart, athletic defenders who can execute their zone to perfection, and they've struck gold in McQuaide. Despite being a rookie — yes, a rookie — McQuaide is likely Superfly's best defender, and a dangerous option downfield off the turn, too. She has the field instincts to know how to bait a pass and get the block, and the fire to immediately turn and receive the goal off the fast break. Stanford's always been about development, but McQuaide's ability as a rookie goes beyond just good coaching to being something special.
Elsa Winslow (UC Santa Barbara) – Speaking of players who impressed in their rookie season, UCSB's Elsa Winslow continues to light up the region, much like she did as a rookie all those years ago. Winslow embodies the team ethos completely. Her high-level defense and relentless offense are in the same mold of previous standout teammates like Julia Kwasnick, Audrey Brown, and Jasmine Childress. Everyone in the Southwest knows of Winslow's ability, and it hasn't stopped her from torching them this entire year, and likely into Regionals, too.
Tanya Bearson (UCLA) – The greatest asset of UCLA is the depth of their talent. They can throw out line after line of capable players without needing to overplay any single one. Their second greatest asset is Athena Lynch, but if she remains sidelined, look for Tanya Bearson to step up. When the game gets tough for BLU, they'll fall back on their central handlers to make the right pass at the right time. UCLA generally likes to spread out their cutters and use the entire width of the field, until Bearson gets going and is able to use small ball to get right in front of the endzone. UCLA is going to play a number of tight games this weekend, and a player like Bearson might be enough to get that one extra goal they need in crunch time.
Ava Hanna (UC San Diego) – Let's be clear about one thing in the Southwest: for any player to be heralded as the largest difference-maker, they first have to outshine Ava Hanna. UCSD's central handler and last-back on defense has become the face of her region largely by having the biggest throws and the grittiest defense. After suffering an injury mid-season, it's unclear how healthy Hanna will be in Davis, but no one is taking the mantle from her this weekend if she's at 100%.
– Graham Gerhart
---
And could include for the first time this weekend 2020 Callahan winner Anne Worth, who's been out since summer 2021 recovering from a torn ACL ↩

The ranking algorithm at frisbee-rankings.com agrees and has them as the third best AC team ↩