Celebrating the best signal-callers of the season.
Ultiworld's 2022 College Awards are presented by the National Ultimate Training Camp; all opinions are those of the author(s). NUTC helps young players become better athletes and community members.
Each year, Ultiworld presents our annual College Awards. Our staff evaluates the individual performances of players from throughout the season, talking to folks around college ultimate, watching film, and look at statistics, voting upon the awards to decide those to be honored. The regular season and the college Series are both considered, with extra emphasis for performances in the competitive and high-stakes environment at Nationals.
Our final D-I award podium is for the Coach of the Year. As so many teams have added more and more sideline-savvy consultants to their roster with less asked of a single head coach, this has essentially morphed into "Coaching Staff of the Year." Coaches can impact the game in so many ways — tactics, motivation, communication, personnel management, program development, skill-building, etc. — and it can be hard to divine what exactly each has contributed to their team. But good coaching is something that we feel that 'we know it when we see it.'
---
D-I Men's 2022 Coaches Of The Year
Winner: David Allison, Matt Gouchoe-Hanas, & JD Hastings (North Carolina)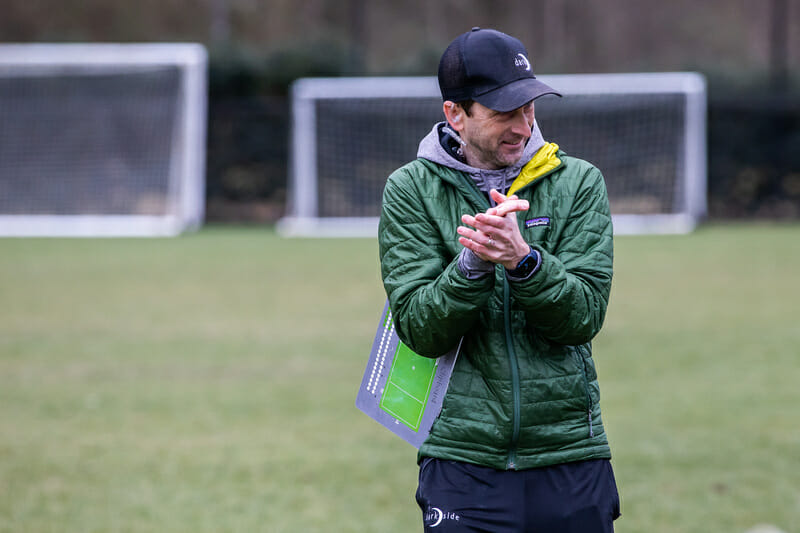 Sure, the UNC coaches could have earned this award just for winning their third championship in the past four seasons. Or perhaps for simply the stellar job they did this year, losing just three games (for comparison, the team notched 43 wins) and not letting any team come within three points during the Series. In reality, it's a combination of the two; the 2022 championship is impressive on its own, and even more so because merely six months earlier, the team won its previous championship with a different cast of characters playing major roles.
The Triangle-area Frisbee Factory™ dates back to roughly 2012 and has been churning out elite players ever since, so this will not come as a shock, but the deep and dedicated coaching staff found the right combination of opportunity and scheme to bring up players like Rutledge Smith, Josh Singleton, Bodhi Harmony, and Eli Fried from nice role players in the fall to key system contributors this spring. Taking a longer view, players like John McDonnell, Tommy Williams, and Seth Lee have seen similar rises over the years. Initially taking back seats to more established stars, each had their moments to shine in 2022, taking UNC's ceiling from 'in the championship picture' to 'favorite to win another title unless a top-tier opponent plays their absolute best game while UNC stumbles.' Compared to previous iterations, the air of inevitability around this team arrived later, but the end result was still the same.
Just like their starless, depth-driven team that emphasizes the value of working together over the individual skill of any one particular player, the coaching staff also functions as a team and is quick to heap praise on one another. While Alison, Gouchoe-Hanas, and Hastings were the constants, UNC also has a depth chart of alumni who support the team at tournaments, giving individual feedback, scouting opponents, and lending a helping hand to support the team. By maintaining that giving, inclusive environment, UNC has already ensured its future success no matter who is on the field.
First Runner-Up
Dan Silverstein & Rafael Castro (California)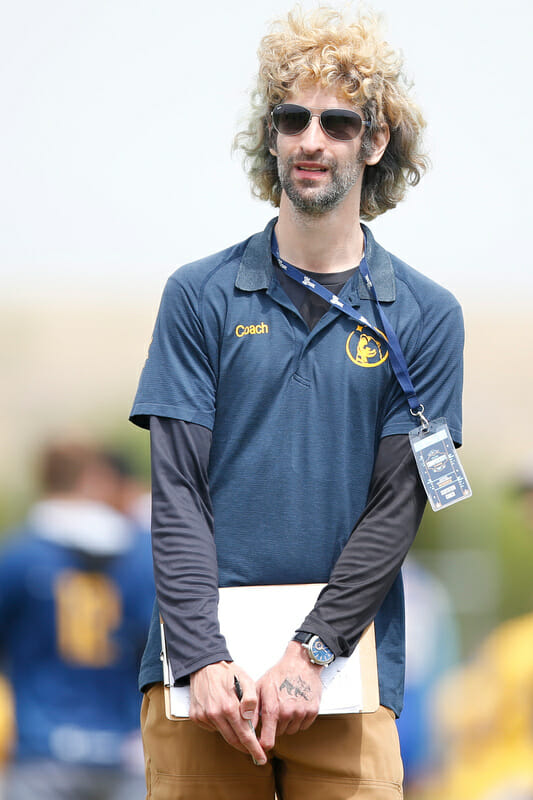 The overachievers of the year dragged a team that looked hapless and out-of-place at 2021 fall regionals all the way to the 2022 national quarterfinal round. Of course the on-field talent rightfully has gotten its credit (Andrew Roy and Evan Magsig are All-Americans and Dexter Clyburn beat out two full lines of candidates to make it on our Rookie of the Year podium), but the brains behind the operation deserve their time in the spotlight too.
Good coaches have good systems, but great coaches adapt their leadership to the players they have on the team. Cal had always been a good zone team, but this year leadership dug in to the strategy, got the entire roster to buy in, and found unprecedented success. Devising a zone defense that at the very least slowed down even the most potent offenses and allowed Cal to keep their offensive stars on the field as long as possible helped the team convert breaks despite a thinner handler corps than other top teams. While players were sometimes fit into one spot in the defense and learned its nuances well, others were capably able to shuffle around depending on personnel needs — that level of flexibility indicates a level of detail in coaching that not every team could match.
Most impressive was the player development that Cal exhibited over the course of the season. Ursa Major relied on Roy and Magsig to drive much of their offense, but as the season went on, new combinations of handlers were able to move through the dominator set so that the burden wasn't solely on the star duo's capable shoulders. If that development timeline continues across seasons, it is very possible we will see this coaching duo find its way back on this podium soon despite key personnel losses for Cal heading into the 2023 season.
Second Runner-Up
Nick Kaczmarek, Christie Lawry, Ari Weitzman, & Hensley Sejour (Pittsburgh)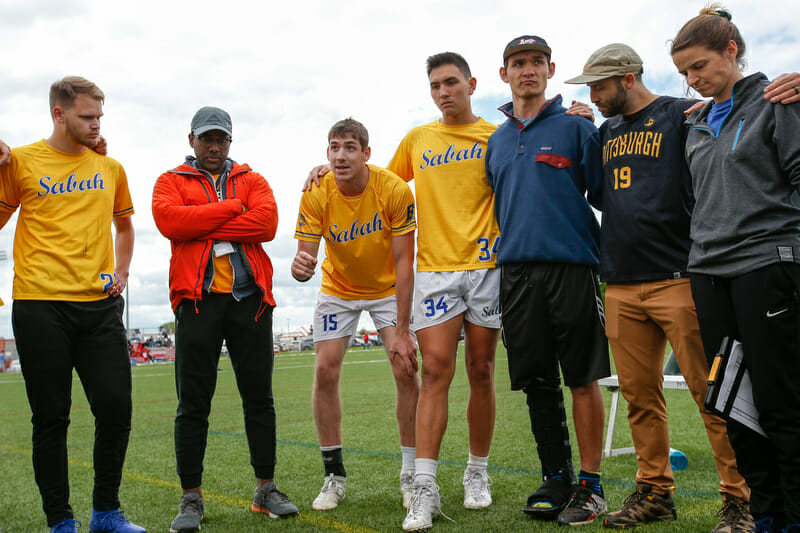 After missing the bracket at 2021 winter Nationals, it looked like something was troubling the waters in Pittsburgh. It was the first time En Sabah Nur had failed to make the quarterfinals at Nationals since 2008, and the team seemed to completely lack the laser focus we've come to expect from Pitt at Nationals (although if in your own personal head canon you want to discount winter Nationals and keep the quarters streak alive with an asterisk, I won't stop you).
This spring however, that focus was back. After a strong regular season, Pittsburgh entered Nationals like a buzzsaw, demolishing teams by eye-popping margins thanks to a defense that had been precisely crafted by the coaching staff be both stifling and opportunistic at the same time. The high point was a 15-7 quarterfinals win over Cal's offensive wizardry. It was the kind of victory you'd expect from a team that was built to separate themselves from the also-rans in big games, and exemplified a season of work that got Pittsburgh back on their pedestal.