Two programs making their return to Nationals - and one going for the first time - round out a pool with division heavyweights Middlebury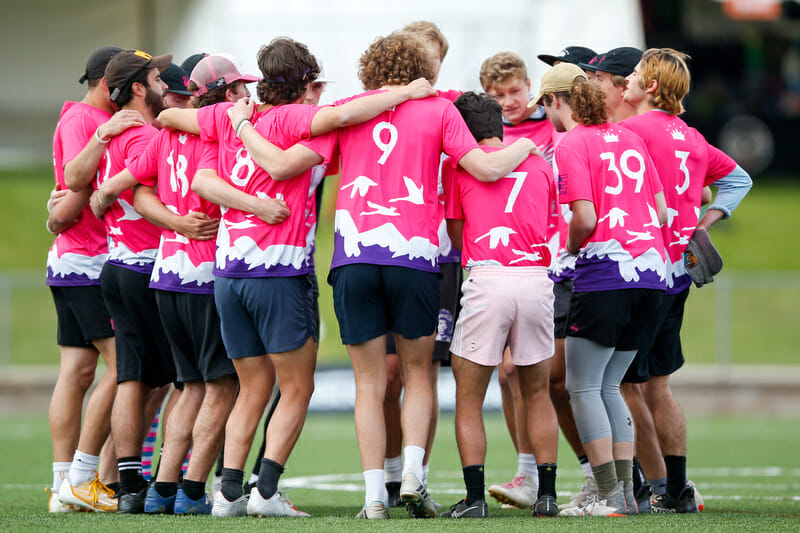 Ultiworld's coverage of the 2023 college ultimate season are presented by Spin Ultimate; all opinions are those of the author(s). Find out how Spin can get you, and your team, looking your best this season.
We are less than one week out from the D-III College Championships, and that means it's pool preview time. With the first full regular season and rankings post-COVID, 16 worthy teams arrive at the campaign's final weekend ready to crown a national champion. This season we have a men's field that looks wide open after the two-time reigning national champion, Oklahoma Christian, was shockingly eliminated at Regionals. Expect a frenzy as team's vie for their vacated spot on the throne.
We've got you covered for all the exciting action this weekend, but before the first pull goes up, let's get to know the teams who will be competing in Ohio. Then follow along at ultiworld.com/live for updates and livestreams throughout the weekend!
Pool A | Pool B | Pool C | Pool D
Middlebury Pranksters
Seeding: C1; overall no. 3
Power Ranking: #3
Path to Nationals: NE 1; defeated Bowdoin in the first place final
Past Nationals Appearances: 2010*,1 2013, 2015, 2018, 2019, 2021, 2022
Location: Middlebury, VT
Another year, another appearance from the Middlebury Pranksters at Nationals.
The Pranksters have become the gold standard in the division. Not only have they made Nationals each of the last four years, but they've never been eliminated before semis in that stretch. That run includes a runner-up finish in 2021 and a National Championship in 2019. After a loss in the semifinal on universe point to eventual champions Oklahoma Christian last year, Middlebury will be looking to go all the way.
One of the ways the Pranksters' leadership wanted to prepare the team to summit the division was to make sure the team was battle-tested before Nationals. Middlebury went out of their way to find elite competition, traveling to FCS D-III Tune Up to start their season and spending their spring break at Centex in Austin, TX. The Pranksters went 12-6 in the regular season and lost a couple of games at Conferences, but found their stride at Regionals, going 4-0 with a +27 point differential en route to a regional title.
Middlebury have stars: Max Hanscom is an elite goalscorer, and Malachi Raymond is going to be a highlight factory on defense. But what makes the Pranksters special is their exceptional depth. They use all 29 rostered players and have more depth waiting in the wings, as evidenced by the success of their B-team this postseason. Players like Ethan Lavallee, Kai Hoadley, Max Rogers, and others are going to be major contributors this weekend.
The Pranksters are in a great place going into Nationals. They're experienced on this stage, pushed themselves this season, and have all the talent at their disposal. Don't be surprised to see the Pranksters in the semifinal once again.
Lewis & Clark Bacchus
Seeding: C2; overall no. 6
Power Ranking: #9
Path to Nationals: NW 2; defeated Pacific Lutheran in the game to go
Past Nationals Appearances: 2006, 2008, 2011, 2012, 2014, 2015, 2016
Location: Portland, OR
The first team in line to play spoiler to the Pranksters is Lewis & Clark Bacchus. A former mainstay at D-III Nationals, it's been seven years since we last saw L&C on the big stage, but this year's Bacchus team has the talent to make a splash.
While Northwest teams notoriously struggle to get matchups against out-of-region competition, Bacchus made it a point to do so this year, traveling to FCS to test themselves against the rest of the division and try to earn a second bid for the Northwest. It was a big success for L&C: they went 5-2 and their results positioned them in bid-earning territory. The team credits their double game point loss to Richmond as the moment they proved to themselves that they belong at the national level.
Bacchus have a blend of youth and experience contributing across their roster. Senior Leo Finley is the rock of L&C's O-line, bringing both steadiness and explosiveness while filling up the stat sheet. 5th year Owen Heh is the team's Donovan nominee and leads their D-line. Sophomore Leo Farley and freshman Charlie Wagner have a strong connection from their time playing high school together in Minneapolis and will be major contributors on both sides of the disc.
Lewis & Clark have shown the ability to compete with the level of competition they'll see this weekend. Their two best results against Nationals teams, however, are both double game point losses.2 Can they get over the hump and turn those into wins this weekend?
Grinnell Grinnellephants
Seeding: C3; overall no. 10
Power Ranking: #11
Path to Nationals: NC 2; defeated Carthage in the game to go
Past Nationals Appearances: 2008, 2009, 2011, 2022
Location: Grinnell, IA
Highlighted by the best player in the pool and a supporting cast with Nationals experience, the Grinnell Grinnellephants are the third seed in pool C.
There were a lot of questions around Grinnell coming into this season. They made Nationals last year, but they took a bid earned by Carleton CHOP after CHOP had to bow out of Regionals due to COVID. The Grinnellephants looked like they belonged in Milwaukee last year, finishing 10th, but was it a fluke? Could they earn a bid for the region this year? Could they then follow through and take that bid to Nationals for themselves? Grinnell soundly put those questions to rest, finishing the regular season 5th in the rankings on the back of a 9-2 record and winning in the game-to-go 14-10 over Carthage.
Any analysis of the Grinnellephants has to start with Jacob Cowan. The only current D-III Men's player to make a USA U24 team and our Breakout Player of the Year in 2022, Cowan has a claim to be the best player in the division, and he'll need to support that claim for Grinnell to make some noise in this pool. While Cowan rightfully gets a lot of attention, the Grinnellephants also return a large contingent from last year's Nationals team that provide major contributions. Sophomore Will Norry is one of the best throwers on the team, and sophomore Jack Connelly is an all-around contributor that leads the team in points played.
Critics of Grinnell will point out that the team hasn't proven themselves against Nationals competition yet this year. Their only matchup with another team from the field is a 14-6 loss to St. Olaf at Regionals. While this criticism is fair, the Grinnellephants proved last year that they're not to be taken lightly.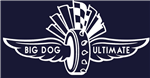 Butler Big Dog
Seeding: C4; overall no. 15
Power Ranking: #23
Path to Nationals: GL 1; defeated Kalamazoo in the GL final
Past Nationals Appearances: None
Location: Indianapolis, IN
Rounding out Pool C are the champions out of the Great Lakes, Butler Big Dog.
After losing in the game-to-go last year, Butler set out this season with a Nationals-or-bust mentality. Big Dog started their season by making the trip down to North Carolina for FCS with a shorthanded roster, and their results showed. Butler went 1-6, but the goal of the weekend was to expose their entire roster to Nationals-level competition. In this sense, the tournament was a success: Butler got the opportunity to play four other teams that will be playing in Ohio this weekend.
Since FCS, Butler have done a whole bunch of winning. They've gone 14-2 in that stretch, and one of those losses came on Saturday of Regionals without all of their seniors. The flow of their season looks like what every coach dreams of: learn some hard lessons in losses against quality opposition, then turn those lessons into successes en route to accomplishing the team's goal.
Leading Big Dog is 5th year hybrid Jonathan Courts. The Butler coaching staff sings his praises as the best player in the Great Lakes and expects him to have a massive performance this weekend. He wasn't in attendance at FCS, so this will be our first time seeing him against Nationals teams. Other impressive performers for Butler include Sam Ingham, David Tuohy, and Sam Reichenbach.
Being the 4th seed in the pool and 15th seed overall means almost every win this weekend for Butler will be an upset. But regional champions aren't to be taken lightly, especially ones who've done as much winning as Big Dog this season.
---
D-I ↩

In addition to Richmond, a 12-11 loss to Whitman at Regionals ↩