All ten regions, rated by excitement level!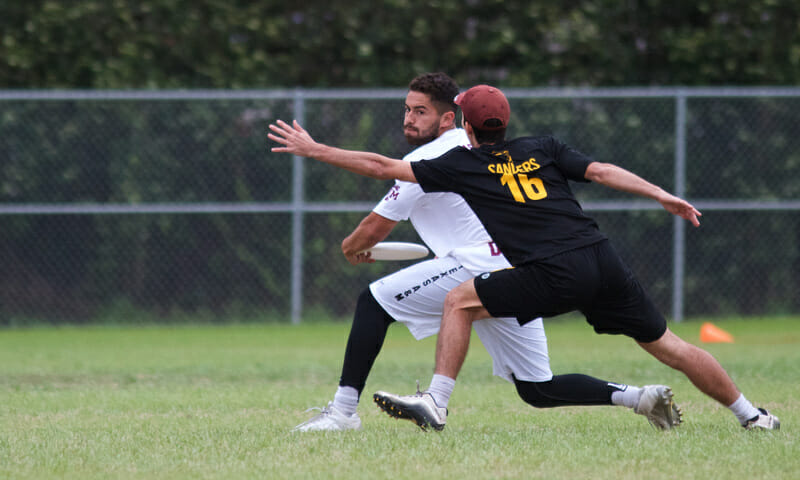 Coverage of D-I men's regionals is presented by Spin Ultimate; all opinions are those of the author. Please support the brands that make Ultiworld possible and shop at Spin Ultimate! 
The long-awaited Regional Championship weekends draw nigh, presenting us with some dramatic scenarios across the division. Every year, Regionals brings some form of the unexpected. Favorites falter, underdogs upend, and stories are etched into the history of the programs and regions involved.
We'll take a look at every Regional Championship tournament and cover the favorites, the challengers, and rate the projected excitement level of its narratives.
Atlantic Coast (4 Bids)
Score Reporter
Location: Axton, VA
Excitement Level: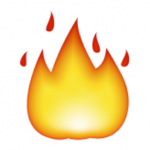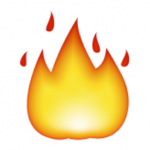 All-Region Discussion Thread
If Tom Crawford was a Vince McMahon/David Stern-type commissioner, he might have pulled some strings to make the Atlantic Coast a three-bid region and a must-watch spectacle. As it stands, there is still some notable drama in what has become the deepest region in the men's division.
The first two bids seem set in stone, with #2 North Carolina and #14 UNC Wilmington both heading full steam ahead towards another pair of Nationals appearances for the two perennial powerhouses. While Wilmington stumbled last year, needing to win a game-to-go to keep their season afloat, it's hard to see that happening again. This season, UNC is the only Atlantic Coast squad Wilmington have fallen to in non-consolation play.
After those top two however, it gets a little more interesting. #20 NC State are seeded no. 3, but the Wolfpack have the specter of past collapses at this tournament lingering over their heads. Even if you don't believe in collective curses, there are some tangible concerns on the table for NC State, starting with the health of David Jones. The team's center handler and leader has been battling maladies all season, and right now is trying to overcome a nasty rib injury. If Jones can't play or is limited, it could open the door for Maryland, South Carolina, or another bubble team to snap up their bid.
The no. 4 vs. no. 5 matchup between #22 Virginia Tech Burn and #21 William & Mary Darkhorse in pool D could have big implications on one of the last two bids. Given the format of the tournament, there is a big advantage to winning your pool, so Virginia Tech will be doing everything they can to avenge their two double game point losses to W&M at Conferences to put themselves in a good position for Sunday. It's been an up and down season for Burn, but they have the ceiling to do some damage at Nationals if they can get there. It's a bigger "if" than they would like and if William & Mary can top Burn in the pool, it would be a long road back to Nationals for Rhys Bergeron, Joe Freund, and co.
Great Lakes (1 Bid)
Score Reporter
Location: Brighton, MI
Excitement Level: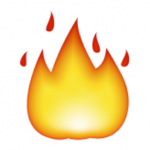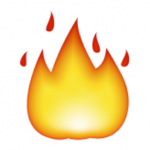 All-Region Discussion Thread
The region is wide open this season, in part because mainstays Michigan and Illinois are having weaker years. After the release of the regular season final rankings, it appeared to be a five-horse race, with Michigan in poll position at #32. The four other teams close behind were Northwestern (#38), Illinois (#43), Notre Dame (#48) and Illinois State (#50). Then the Conference Championships happened. Chicago asserted themselves in terrible conditions to win the Conference over Illinois (after a game delay for player safety). In similar conditions, Michigan State won on double game point over MagnUM to win their Conference. Only Notre Dame played to the script, winning the East Plains by putting down Purdue after a good first half challenge. Michigan State and Chicago's upset wins combined with their bad regular seasons (#82 and #108, respectively) threw Regionals seeding into chaos. As many as seven teams teams will head into the weekend feeling like they could steal the lone bid.
Last year, Michigan MagnUM walked through Regionals with a point differential of 93-23, securing five regional titles in the last ten years. Michigan boasts spectacular veteran handlers Jake Steslicki, Daniel Lee, and Wesley Chen. However, Michigan's graduation is the same weekend as Regionals and they expect to be missing a few seniors from the squad on Saturday. Any time MagnUM isn't sporting a full roster, the door opens for the other teams. Michigan is still the team to beat in this region, but they've already shown they can be beat.
No. 1 seed Notre Dame continues their recent rise to power in the Great Lakes and should have an easy path to a quarters bye from Pool A, only needing to beat the Purdue squad they bested by six points a couple weeks ago.
Michigan State is the only team in the region to do what everyone one else has been champing at the bit to do: beat Michigan. For that reason alone, they appear to be a huge threat to contend for the regional title. But they'll have to get by Northwestern to top Pool B; NUT hasn't seen the success they feel like they deserved this season and the no. 7 seed is just more disrespect to motivate them this weekend.
The Illinois State Gnomes are playing with a top-heavy roster, but their top guys have enough talent to give them a chance to upset Michigan on Saturday and win Pool C.
For pool D, Chicago is peaking at the right time and features a physically dominant Jeffrey Weis. Illinois is in the middle of a rebuild but is the only other team to win the region in the last 10 years. They've won twice as a no. 2 seed, twice as a no. 3, and once as a no.4. They hope hope to add a win from the no. 5 spot this year.
The weather in Brighton is forecasted to be mid 50's with wind from 7-12 mph. The calm conditions provide an even playing field for seven relatively evenly matched teams. The region has one bid and they didn't earn it. However, the team that makes it out of the free-for-all will absolutely deserve their spot at Nationals.
Additional reporting contributed by Jonathon Alton.
Metro East (1 Bid)
Score Reporter
Location: Farmington, CT
Excitement Level: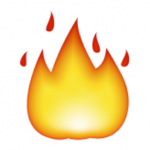 All-Region Discussion Thread
After back-to-back coronations in the Metro East, Connecticut Grind are very likely to extend their repeat into a three-peat in 2018. They have the strongest resume in the region, despite their uneven season on the national stage. In fact, no Metro East team has really come close to beating UConn during their three year run, save Cornell's 15-12 loss in the 2016 Metro East title match. Grind has dominated their regional competition this spring and have also claimed strong wins over Minnesota, Wisconsin, and Michigan during the regular season.
No. 2 seed Cornell remain the largest threat, but potentially not by much. They were inconsistent during the regular season, and while they won the Western New York Conference Championship, they did it with some fairly small margins. The teams that top Pools C and D, RIT and Rutgers, don't inspire much fear.
UConn has earned the right to be the chalk in what sets up as one of the least dramatic tournaments of the weekend. Every team makes the bracket, so UConn even has cushion should they come out slow on Saturday. But their coaching staff and star Wally Esker should have UConn primed to play hard defense and be comfortable attacking deep after the turn. If someone is going to unseat them, it'll have to be because of a completely unpredictable turn of events.
New England (2 Bids)
Score Reporter
Location: Amherst, MA
Excitement Level: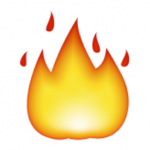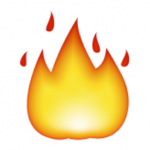 All-Region Discussion Thread
This event takes place May 5-6.
With two bids, #7 Brown and #8 Massachusetts are strong favorites to advance to Nationals. The two powerhouse programs have proven themselves to be a level higher than the rest of the region this season. They have the best talent and play the most consistently; we should expect to see them square off in the regional final where Brown will look to defend their Conference title, where they beat UMass 15-11.1 But if either favorite has a bad game, look for a contender to pounce; there are three quality teams looking to steal a bid.
Tufts, Northeastern, and Harvard have all shown flashes of brilliance throughout the season, though none were consistent enough to earn a third bid for the region. At Conferences, Tufts beat both Harvard and Northeastern, making them the most likely to capitalize if either favorite falters. Northeastern shellacked Harvard in pool play, but got crushed by Tufts, whereas Harvard played Tufts close in both matchups. Tufts played good teams close at Stanford Invite, but came away winless. Harvard plays almost everyone close, but the inefficiency of their D-line offense limits their ability to close out better opponents and open up games against weaker ones. Northeastern in particular is a bit of an enigma; a strong fall was followed by a mediocre spring season. They suffered a number of key injuries and it's unclear how healthy they'll be at Regionals. If full strength, they could be underrated heading into the tournament.
If this were a three bid region, it would be a mad dash for that final bid, but in a two bid region, feel mildly comfortable riding the favorites.
North Central (3 Bids)
Score Reporter
Location: Ames, IA
Excitement Level: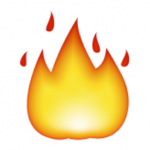 All-Region Discussion Thread
Another year, another three bids for the North Central. For the third consecutive season, Carleton CUT, Minnesota Grey Duck, and the Wisconsin Hodags will head into Regionals as heavy—and I mean HEAVY—favorites to procure their three earned bids to Nationals.
#1 Carleton CUT has, their first game of Warm Up and Stanford Invite final notwithstanding, been as good as advertised in 2018. Despite incredible players like Alex Olson, Joe White, and Eric Taylor all missing time, CUT has been wholly dominant, an unstoppable force on offense and an immovable object on defense. While seniors Sol Yanuck and Henry Fisher have been superb, it's CUT's insanely talented sophomore class that gives them the depth and well-rounded skillset they need to maintain their superiority. Grey Duck could challenge, but CUT remains a heavy favorite to win the region and take one of the top two seeds at Natties.
#10 Minnesota Grey Duck, on the other hand, has had a bit of a turbulent year. They've struggled with consistency, with highs of a dominant Centex mitigated by inexplicable no shows in the semifinals of Warm Up and in their first game of Easterns. That game, against a UConn squad that, while talented, is not the same caliber as Grey Duck, was especially concerning. Minnesota started flat and never recovered, eventually failing to make the bracket in a must-win game versus UMass. Nevertheless, Grey Duck remains an extremely talented team, with one of the best handler corps in the country. If Minnesota is going to challenge CUT,2 Wyatt Meckler and Tristan Van de Moortele will be leading the way.
The injury bug has the power to make or break seasons, and the #5 Wisconsin Hodags are grateful it didn't break theirs. A skeleton crew at Warm Up limped its way to a 6-4 record, but since then Wisconsin has only lost to the top three teams in the nation: Carleton and UNC twice, Oregon once. None of those games were close, but it's a positive sign for a team that seemed to be rebuilding (after a huge exodus of upperclassmen in 2017). A healthy Nick Vogt, David Yu, and Jeff Maskalunas provide veteran leadership while young guns Ben Pavelka and Ted Schewe are the stars of tomorrow (and oftentimes today). While the Hodags remain the favorites for the third bid, expect them to challenge for the second.
To be honest, any other team stealing a bid from the top three would be a monumental upset. Iowa IHUC could offer a challenge (led by Sub Zero's Dylan DeClerck), but they simply don't have the depth to hang with Fluffy.3 Expect Carleton, Minnesota, and Wisconsin to cruise into Nationals.
Northwest (3 Bids)
Score Reporter
Location: Walla Walla, WA
Excitement Level: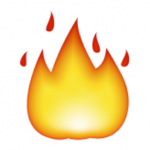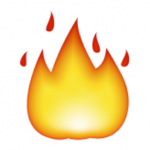 All-Region Discussion Thread
When the dust from the 2018 regular season settled, the talent gap between #3 Oregon Ego and the #4 Washington Sundodgers was remarkably smaller than we expected it to be. Both teams outperformed expectations. Oregon's talented core coalesced around Adam Rees and embraced a retooled approach to defense. Washington survived some veteran departures and pivoted beautifully into offensive variety and a coaching shift. Each team has beaten each other once this season, though it's worth noting that Oregon's only other loss came at the hands of one the two teams ranked above them, North Carolina. Washington has shown more inconsistency, but still sit in the nation's top five heading into the weekend.
Firing on all cylinders,4 Washington has a shot at taking down Oregon and winning the first bid out of the Northwest. But it is precisely because of those tendencies to lose focus—and Oregon's conspicuous lack of bad habits this year—that Ego remain the favorites. And while Washington at their best register as 1B in the Northwest, a game where the offense struggles to spread out touches and take easy shots leaves them susceptible to a field stacked with teams that are a piece away from being a real problem. And since none of them are BYU, it is very likely that one of #17 Western Washington, #24 Victoria, British Columbia, Oregon State, or Utah will take a third bid…or even the second one.
Western Washington got a 15-12 win over Washington at Conferences. When healthy, Dirt are strong; Morgan Higgins has taken the center handler role confidently, allowing Dennis Casio to run the D-line backfield, while a host of strong cutters play smartly on either side of the disc. Oregon State has the Peterschmidt brothers, particularly Aaron, who seem willing to play all weekend to get wins. Victoria and UBC each have their stars—Ben Burrelle and Hugh Knapp respectively—although neither team has shown the consistency to hang for a full weekend and win the games that matter late Sunday. With Utah, choose to try and play their wild, athletic style with them instead of breaking them down, and expect Zion Curtain to make it a game.
Ohio Valley (1 Bid)
Score Reporter
Location: Columbus, OH
Excitement Level: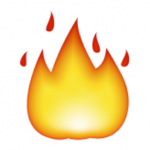 All-Region Discussion Thread
Who can challenge #6 Pittsburgh? It's a question as old as the Ohio Valley region itself.
The closest college ultimate program to Pittsburgh in both proximity and quality of opponent is a half mile down Forbes Avenue (on your right, after the museum) at Carnegie Mellon University.
"We've adopted a new offensive system that has paid big dividends," said Andrew Willig, a former player and now CMU head coach. "Everyone has bought into both the system and also conditioning."
This is far and away the best Mr. Yuk team in long time. They have enough athletes to run person defense while being patient and skilled enough to reset the disc until they get the right look. Good news for a team that hasn't been to Nationals since 1989. Bad news for them that the Ohio Valley only has one bid.
Including the fall, Carnegie Mellon has already faced Pittsburgh five times this season and Pitt is probably the most filmed team in college ultimate. Yuk should have some element of surprise and they'll also have Justin Abel, who you can bet will be making all the big plays against all the best matchups. If Abel were on a different team, he would have a Callahan video that you'd be happy to hastily watch in an incognito window while pretending to do your actual job. But as the no. 2 seed of the tournament, every game is like a trap game for CMU, and there are other solid teams in the field.
No. 3 Ohio State has played 35 games this spring (that's a ton) and won the Ohio Conference. Chemistry could carry them deep this weekend, especially if the competition is fixated on eventually having to play Pitt. Lehigh, who played in the regional final a year ago, always seems to find their best game at the end of the season. Cincinnati has drastically underperformed this season, including at Conferences, which puts them in a really tough pool with Penn State and Ohio State. If you're looking for silver linings, most of their games have been against quality competition as Cincy attended both Warm Up and Easterns this spring.
For as boring as the Series usually is in Ohio, Pennsylvania, and West Virginia, there always seems to be something to write about for no. 1 Pittsburgh. Sometimes Pitt has huge turnover, like in 2014 and 2017. They had the region's first male Callahan winner with Trent Dillon in 2016.5 In 2018, Pitt has yet again experienced a major roster churn but has improved steadily to the high level of play that has become synonymous with the program. Pitt has the experience and the roster is littered with talent outside of POTY candidate Mike Ing and U24 gold medalists Dylan Best and Jonah Wisch. If Pitt somehow can't get it done this weekend in Columbus, the recap will be a story of historic collapse.
South Central (1 Bid)
Score Reporter
Location: Tulsa, OK
Excitement Level: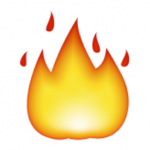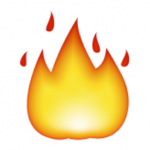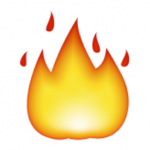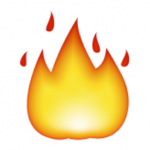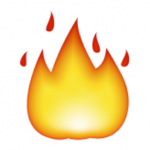 All-Region Discussion Thread
There's a lot of talent that won't make it out of Tulsa. South Central Regionals hosts three Top 25 teams, with little separation between them, and some hungry teams on their heels that provide enough intrigue to push the region into dangerous territory. The region hasn't faced a one-bid fate since the redraw, most often pulling a trio of tickets to Nationals. Expect a lot of urgency.
By a slim margin, #18 Colorado State enters the weekend as the favorite. That status is less than a fortnight old, earned by a pair of wins over rival Colorado, including a double game point victory in their Conference Championship game. It's been an up and down year for Hibida, who has shown they can run with #3 Oregon and beat #12 Stanford, but can also lose to California and Utah. Their core, built around star Cody Spicer, has enough talent for them to blow the doors off the region, but they have yet to find the stability to bring it over the course of a whole game.
#19 Colorado and #25 Texas A&M will be happy if they can catch CSU during one of their mood swings. Mamabird has flashed the same highs as CSU, with a very similar resume. Will Erik Hotaling, Quinn Finer, and Mathieu Agee let Colorado be unnerved by back-to-back losses to the most likely team to stand in their way? They won't want to be the ones responsible for the end of Colorado's 20-year qualification streak. Texas A&M has quietly advanced to four straight Nationals, including winning the region in 2015, but lack elite wins and suffered a surprise 10-5 loss to Texas State at South Texas Conferences. But Connor Ughetta and company haven't ever had to settle for just two postseason tournaments.
It's been a while since a significant win came from outside the region's upper echelon. Colorado College's 2011 run to Nationals is the only time a team other than Colorado, Colorado State, Texas, and Texas A&M took one of the region's bids. With just one bid available, it dampens the Cinderella-bility of regular season success stories like UT-Dallas, Texas State, and a Kaplan Maurer-led Arkansas. Don't sleep on Texas either, whose streak of six straight Nationals appearances ended in 2016. They've played very close with both TAMU and CSU and will be in a favorable position if they can survive pool play. It's not much of an upset for them to knock off somebody, as they've been a fringe Top 25 team most of the season, but with only one bid, they'll need repeated upsets to get back to the College Championships.
Southeast (3 Bids)
Score Reporter
Location: Tallahassee, FL
Excitement Level: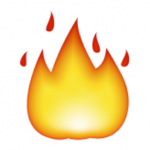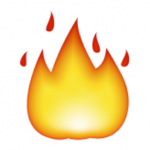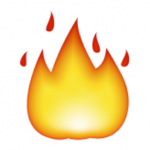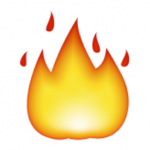 All-Region Discussion Thread
Well, who saw this coming before the start of the season? After a single bid in 2017, and assumed downturns for many teams that had been at the top, it looked like it would be a quiet year for the Southeast. Instead, Florida has looked stronger than they have in years, Georgia seems significantly deeper than they were a season ago, Auburn still looks like Auburn, and teams like Emory and LSU have taken steps up. Where exactly does that leave the outlook ahead of Regionals, though?
#9 Florida appears to be the favorite. They've been the best team in the region all season, and they have the region's best player in Billy O'Bryan. But they've had a penchant for failing at Regionals in recent history, and for many it will be hard to give them the benefit of the doubt until they have officially made it to Nationals.
#13 Auburn has been the exact opposite. No matter what happens, they can't seem to not make Nationals lately. They've had a bit of an up-and-down season, but when at full strength, they impressed at Easterns. They didn't earn one of the three bids for the region, but they feel like a favorite to take one of them.
#11 Georgia, too, has had an up-and-down season. They had a rough go at Queen City Tune Up, but were much improved at Tally Classic, and those were the only two times we got to see them during the regular season. They'll be favored to take one of the three bids, but they feel like the most likely to miss out of the top three.
If someone is going to cause a surprise it will likely be Emory or #23 LSU. Emory, the team that actually earned the third bid for the region, doesn't have the same experience in meaningful games as the top three do. But Anders Olsen and Daniel Sperling are two of the best players in the region, and they obviously had a strong enough regular season to earn a bid. LSU is a gritty, veteran-led team that could fight they're way to a game to go. But they don't have the experience in those moments either, though they have attended more competitive tournaments this year to prepare themselves for such a game. They have some freshman in high-leverage spots that might be rattled by Regionals.
With three bids, and a cluster of teams that all could conceivably take one of them, the Southeast could be a true barn burner. The Southeast is nearly always one of the most exciting men's regional tournaments and this year should be no exception.
Southwest (1 Bid)
Score Reporter
Location: San Luis Obispo, CA
Excitement Level: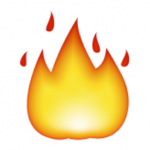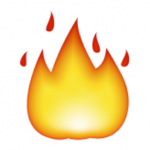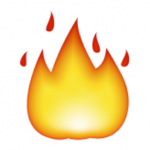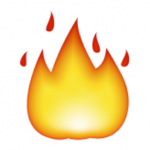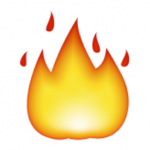 All-Region Discussion Thread
Sixteen teams, five contenders, two favorites, one bid. Giddy up, Southwesterners.
#15 Cal Poly SLO gets to vie for their third straight trip to Nationals on their home turf. It's not quite the same advantage that a professional sports team gets from 20,000 raucous fans, but it matters enough to notice. It might matter more if SLO isn't at full strength this weekend. When their top line plays together, spirited by the rangy, high-flying length of Sean Liston, Dillon Whited, and Ian Sweeney—who can throw and block just about anything—they are hard to stop. But nagging injuries have plagued this team all year, and they need more from their depth to make the trip to Milwaukee.
Expect #12 Stanford to have something to say about that. Bloodthirsty have had their own issues with depth, but they can play a grinding style of offense to compensate and wear defenses down.6 With Gabe Hernandez and Nick Hirning co-piloting (and barring injury, they will be for as many points as they can stand), Stanford can activate Drew Matheison for goals and edge out the competition.
The rest of the contenders are lurkers, each with their own unique strengths. All will be prepped to try and fight into semis on Sunday, and while that's the first hump, they'll need enough gas in the tank to win the 1-2 matchup at the end of the weekend. California UGMO has thrived on strong team play this season—they have the wrinkles to fluster a better team and the adjustments to solve defenses, but inexperience is a powerful tonic for talent. Southern California Lockdown is strong through their top four or five on offense, but is even more susceptible to the inexperience of their youth. And UC Santa Barbara, while lacking some of the flashier talent elsewhere at the top of the field, is the team that will never quit. No team should sleep on Black Tide—they will fight every point to its bitter end.
---