Our staff talks about their favorite players that didn't earn spots in the awards slate.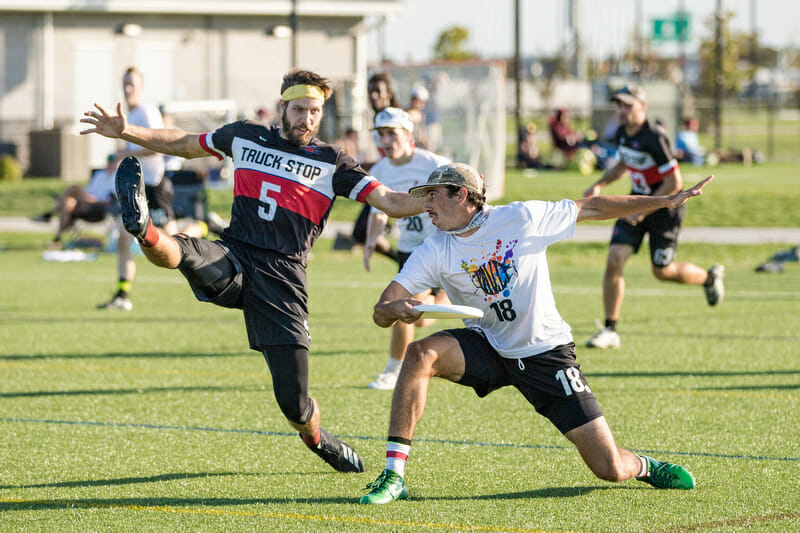 Ultiworld's 2019 Men's Club Awards presented by DiscStore.com; all opinions are those of the author. Get $10 OFF Hooded Jerseys for your team using code Ultiworld20 at DiscStore.com!
All of Ultiworld's 2019 Club Awards may be published, but the staff at Ultiworld isn't done celebrating the stars of the club season just yet. The Awards are compiled via the voting of our staff, meaning they represent the group's opinion. But our individual staff has their own thoughts, and sometimes those disagree with the general staff.
We've also learned over the years that, while the awards and All-Club honors offer a great chance to recognize some of the game's elite, there simply is more talent than there are slots to highlight them. So we've got a few more in line.
Player of the Year Award
Offensive Player of the Year Award
Defensive Player of the Year Award
Breakout Player of the Year Award
Coach of the Year Award
All-Club First Team
All-Club Second Team
Snubs
Our staff sounds off on who they wish they could have gotten onto the final awards list.
Ultiworld All-Club 2019: Superlatives and Snubs (Men's) is only available to Ultiworld Subscribers
Already have a subscription? Log in
Whether you visit Ultiworld for our reporting, our podcasts, or our video coverage, you can help us continue to provide high quality content with a subscription. By becoming a subscriber, not only do you receive benefits like exclusive articles and full article RSS feeds, you also help fund all of Ultiworld's coverage in general. We appreciate your support!