We preview teams #1-5 in our Power Rankings heading into the 2023 college season.


Ultiworld's College Power Rankings, presented by the National Ultimate Training Camp! Right now, registration is open for their online "Intro to Coaching Course" that can help you prepare to lead your team. Find out more at NUTC.net.
We are excited to present the 2023 preseason College Power Rankings! As we head into a new season, we've looked at past performance, roster changes, preseason results, and more to figure out how we think the team could stack up this season. Take a look at our first rankings set of the spring college season and read up about each Top 25 team.
We will be counting down our rankings in three parts:
The #25 to #16
The #15 to #6
The Top 5
---
D-I Women's
1. North Carolina Pleiades

2022 Finish: #1 in Power Rankings, National Champion, 38-0 record
Where to start with the two-time defending champs? How about with the reigning Player of the Year and Callahan winner, Dawn Culton, back for what will surely be another incredible season. Or with Culton's longtime teammate, Grace Conerly, who returns alongside Ella Juengst, Alex Barnett, and Theresa Yu, who, among others, headline this absurdly deep and talented roster. This year the Pleiades picked up just six rookies to add to the team, meaning UNC should pick up right where they left off last May—as clear favorites to win yet another national championship.
– Jenna Weiner
2. Colorado Quandary

2022 Finish: #2 in Power Rankings, Runner-up at Nationals, 28-8 record
After coming this close to a program-first national championship, there wasn't much on Colorado's wish list coming into 2023. They'll happily take the gift of a fully healthy Bailey Shigley though, who will join her 2018 U20 teammates Clil Phillips and Stacy Gaskill in about as a powerful trio that can drive play. Add in the big-moment experience of Saioa Lostra, the continued growth of Abbie Gillach and Emma Williamson, and the return of two of their three top goal scorers from last season in Emma Cortright and Megan Kenny, and Quandary have all they need to get over the finish line this year.
– Jenna Weiner
3. Vermont Ruckus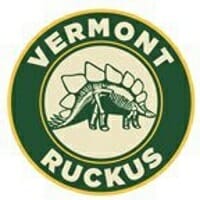 2022 Finish: #9 in Power Rankings, T-5th at Nationals, 22-7 record
Vermont's Northwest Challenge showing got the hype machine whirring last season, although it was derailed with an ending we'll leave unspoken. 2022 was only a preview for the main attraction. Many of Vermont's most productive players are back, including Kennedy McCarthy, Sarah VonDoepp, Emily Pozzy, Lylah Bannister, and Marina Godley-Fisher. A healthy Rachel Oram-Brown, plus rookies Caroline Stone and Ashley Schlinger, will give them all the talent they need to take the lessons of their first season as a top tier team and convert them into a title-worthy campaign for a club we might want to get used to being a contender.
– Keith Raynor
4. British Columbia Thunderbirds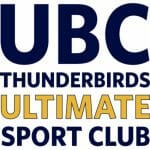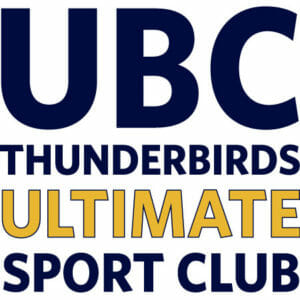 2022 Finish: #6 in Power Rankings, T-5th at Nationals, 15-7 record
UBC are no stranger to Team Canada representation, and since it's a U24 season, we'll get the selection committee's help in identifying their most impactful returners. Many will point to Madison Ong and Mika Kurahashi, two All-American threats, but don't sleep on the athletic roster surrounding them, including Andrea Moir and Anna Goddu. Plus, per usual, they have one of the division's flushest pipelines of experienced youth talent. Last year's strong showing at Nationals gave them ample opportunities to build upon a solid foundation, allowing for the refinement to compete for the program's second title.
– Keith Raynor
5. UC Santa Barbara Burning Skirts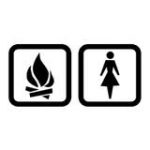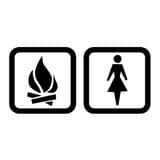 2022 Finish: #4 in Power Rankings, T-3rd at Nationals, 32-3 record
The reigning Southwest champs come into this season looking to make it three straight semifinal appearances and there's little reason to think that the Burning Skirts won't be able to do so. Their goal and assist leaders are back in Devin Quinn and Julia Hasbrook, respectively, and a cadre of veterans including captains Vienna Lee, Laura Blume, and Tori Hausch will help support the pair of sophomore stars. Add in UCSB's usual cast of talented rookies and the pieces are all there for a Skirts semis three-peat.
– Jenna Weiner
D-I Men's
1. North Carolina Darkside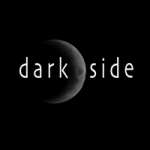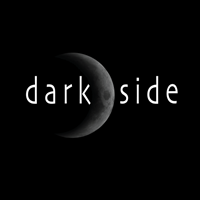 2022 Finish: #1 in Power Rankings, National Champion, 43-4 record
The two-time defending national champions haven't slowed down a bit. Even without an all-time player in Liam Searles-Bohs in the mix, they have all the talent in the world thanks to world-class recruiting and development. Josh Singleton, Ben Dameron, Rutledge Smith, and John McDonnell are names you already know for their ability to help deliver second straight title to Chapel Hill, and they add Dylan Hawkins from NC State.
– Edward Stephens
2. Colorado Mamabird

2022 Finish: #4 in Power Rankings, T-3rd at Nationals, 30-2 record
There's a case to be made for Colorado to be ranked #1. Sure, UNC are the two time defending champions, but if I said Danny Landesman and Calvin Stoughton would be the two best players in that matchup, would anyone except the Dylan Hawkins truthers blink? Rostering a handful of players coming off of a club championship should only bolster the confidence of a team that has enough talent to end the season holding a trophy, including another division-leading crop of rookies.
– Alex Rubin
3. Pittsburgh En Sabah Nur

2022 Finish: #5 in Power Rankings, T-3rd at Nationals, 21-6 record
Two things tend to win in college ultimate: stars (think John Stubbs, 2016) and systems (think UNC, 2014-present). Well Pitt are the ultimate system team given their sustained success that spans the last decade, and they have the biggest star with Henry Ing entering the season as a preseason POTY favorite. Until their semifinal loss, Pitt looked like the best team at 2022 Nationals. If they can continue to develop enough mid-roster support around their high-usage talent, En Sabah Nur will once again be a force to be reckoned with.
– Alex Rubin
4. Brown Brownian Motion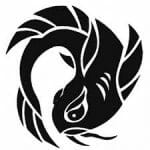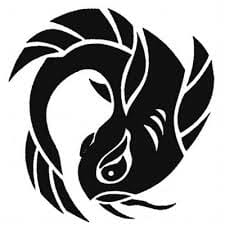 2022 Finish: #2 in Power Rankings, Runner-up at Nationals, 31-1 record
On the one hand, Brown are a team that ran a lot of touches through their top players, and it's hard to not see them take a step back after losing John Randolph and Dylan Villeneuve. But on the other hand, Brown are a team that runs a lot of their touches through their top players, so Jacques Nissen and Leo Gordon might be able to do a convincing enough Stubbs and Vandenburg impression. The coaching staff has shown a penchant for maximizing role players, so expect more from Elliott Rosenberg, Cal Nightingale, and rookie Jason Tapper.
– Patrick Stegemoeller
2022 Finish: #10 in Power Rankings, T-9th at Nationals, 25-10 record
UVM Chill are the open division's hottest club… sports team. They've got everything – multiple U24 players, a strong youth pipeline, an exciting previous season to build off, a bombastic social media presence – all of it backed up by a core of a college team that played together on a successful club team over the summer and built a huge head of hype coming into the college season. They don't lack for confidence, that's for sure, but are they ready for the big time?
– Patrick Stegemoeller