We preview teams #16-25 in our Power Rankings heading into the 2023 college season.


Ultiworld's College Power Rankings, presented by the National Ultimate Training Camp!
We are excited to present the 2023 preseason College Power Rankings! As we head into a new season, we've looked at past performance, roster changes, preseason results, and more to figure out how we think the team could stack up this season. Take a look at our first rankings set of the spring college season and read up about each Top 25 team.
We will be counting down our rankings in three parts:
The #25 to #16
The #15 to #6 
The Top 5 
---
D-I Women's
16. UC Davis Rogue

2022 Finish: #11 in Power Rankings, T-9th at Nationals, 20-11 record
After back-to-back Nationals appearances, Rogue comes into 2023 in somewhat of a rebuilding phase. While Margo Donahue, a U24 player this year, and human highlight reel Allyn Suzuki are more than capable of leading the line for Davis, the departures of Rani Shah, Jenna Rickey, Emily Goodwin, and 2022 Callahan nominee Jules Madigan mean that Rogue's top-end talent may not be as deep as in years past. Still, this is a team that earned their way to Nationals the past two years and could certainly make it three straight with another strong season.
– Jenna Weiner
17. Georgia Athena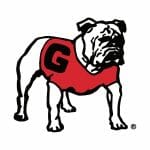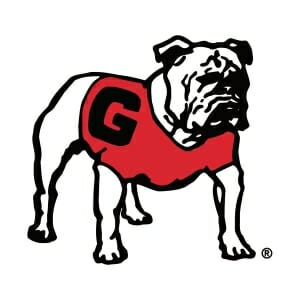 2022 Finish: #14 in Power Rankings, T-13th at Nationals, 24-8 record
UGA showed that the post-Perivier era may not be as quiet as one might anticipate by cruising through the field at CCC, making them the early favorites for a fourth straight Southeast title. Fiona Cashin and star rookie Quincy Booth could both contend for end of season individual honors, but if the depth Athena flashed in the fall can be a strength in the spring, the program could take another step forward.
– Keith Raynor
18. Pittsburgh Danger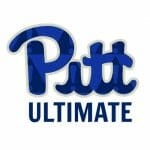 2022 Finish: #17 in Power Rankings, T-13th at Nationals, 26-9 record
After seven straight trips to Nationals, including four OV titles, this is something of a bet on the strength of Pitt's program as they experience a roster transition. The stalwarts — Celeste Picone, Jessie Chan, and Helen Wu — can provide stability. Their less experienced contingent — Kimaya Hayes, Caroline Burns, Katya Piskun, and the like — should be ready to own larger roles successfully for a typically deep Danger.
– Keith Raynor
19. Western Washington Chaos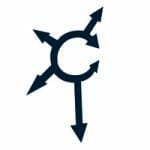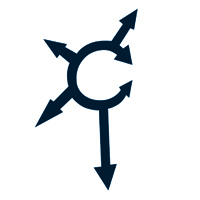 2022 Finish: #16 in Power Rankings, 4th at Northwest Regionals, 11-11 record
While Western Washington missed out on Nationals in 2022 and bring back only nine returners this season, don't bet against the Bellingham-ites. Amongst their deep rookie class is U20 captain Acacia Hahn, who will likely immediately slot in as the centerpiece of Chaos' offense as one of the best throwers in the division. Expect the always capable WWU coaching staff to work their magic once again, and with more Northwest bids Chaos could very well make a return to Nationals in May.
– Jenna Weiner
20. UCLA BLU

2022 Finish: #18 in Power Rankings, 5th at Southwest Regionals, 17-21 record
Rounding out the Southwest's top-25 representation is UCLA, who will once again face an uphill climb in one of the division's toughest regions. This year may be even more difficult for the Southern Californians as BLU's roster losses are considerable: Athena Lynch, Anna Reed, Cameron Jewett, and 2022 Callahan nominee Stephanie Yen all graduated as part of a strong 2022 senior class. In their stead, rock-solid handler Tanya Bearson and fellow captain Sydney Monte-Sano will have to lead the way for UCLA, and the season's opening West Coast salvo at Santa Barbara Invite and Presidents' Day Invite will go a long way in telling us where BLU sit in the Southwest pecking order this season.
 – Jenna Weiner
21. Wisconsin Bella Donna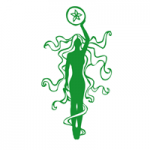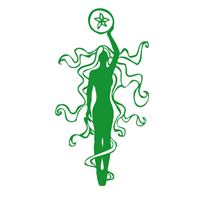 2022 Finish: Unranked in Power Rankings, T-5th at North Central Regionals, 10-5 record
Bella Donna's returner-heavy roster includes Tess Berry, Laura Coleman, Hannah Rapp, and Mia Wieben again, along with some second year players who could make influential leaps. That group was enough to conquer fall MLC and give Wisconsin a real shot at earning a second bid for the NC for only the second time in nine seasons. An early season trip to California for SBI means we won't have to wait long to see if that's really in the cards.
– Keith Raynor
22. NC State Jaga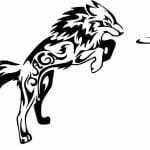 2022 Finish: Unranked in Power Rankings, 4th at Atlantic Coast Regionals, 17-17 record
NC State didn't make much of a dent on the national scene in 2022, but they provided ample obstacle to William & Mary at AC Regionals before finishing first out. U24 National teamer Ellie Cubrilovic, Jenny Wang, and Sarah McKee were all key to an undefeated fall win at Virginia Fusion. But they may have a deeper roster than in years past to help enable a bid-worthy 2023 campaign.
– Keith Raynor
23. Brown Shiver

2022 Finish: #23 in Power Rankings, 4th at New England Regionals, 18-9 record
The first team out in New England — decided by a single goal in a miserable nine point game to go against Northeastern — should remain competitive this season. Rita Feder will be the foundation for Shiver, but Amelia Chalfant, a captain last season, and Chloe de Campos are poised for strong seasons. They've already split preseason results with Northeastern on their way to a third place finish at Lobster Pot.
– Keith Raynor
24. Florida State Seminole Ladies

2022 Finish: #13 in Power Rankings, T-9th at Nationals, 34-4 record
A run to the CCC final indicates that FSU won't simply fade away after some key leaders from their tight 2022 rotation moved on over the offseason. The capable hands of Cam Curvey and Lily Gullett will take the wheel, setting up Ashlyn O'Connor, Hannah Grimes, and company. Their history of building cohesive units with athletic recruits keeps them the most plausible challenger to Georgia in the region.
– Keith Raynor
25. Texas Melee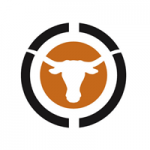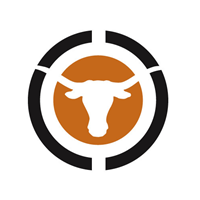 2022 Finish: #21 in Power Rankings, 3rd at South Central Regionals, 19-8 record
After a rocky 2022 where they failed to qualify for Nationals for the first time since 2014, a core of Julia O'Connell, MC Robbins, and Olympia Walker give them plenty to build around as they integrate an athletic crop of raw players with returners and a couple of grad student transfers. A strong tournament schedule and bolstered coaching staff — Lo Guerin joins their returning sideline leaders — should have them well prepared and give them an opportunity to secure an SC bid.
– Keith Raynor
D-I Men's
16. Oregon Ego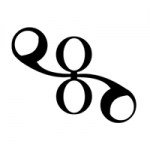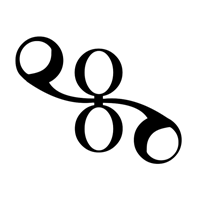 2022 Finish: Unranked in Power Rankings, 4th at Northwest Regionals, 17-10 record
I'm extremely bullish on Oregon. They have a strong recruiting class in flamethrower Mica Glass, Ben Horrisberger, Adam Wulkan, and Aaron Kaplan. Itay Chang is coming off a productive Rhino season and should be able to shoulder the defensive unit. Big playmakers downfield like Adam McNichols, Ke'ali McCarter, and Chander Boyd-Fliegel can revive some of the athletic edge we've come to expect from past Ego iterations.
– Jake Thorne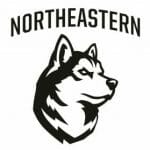 2022 Finish: #13 in Power Rankings, 3rd at New England Regionals, 25-7 record
Expect a step back from Northeastern this year, following significant departures in Ben Field, Simon Carapella, and Gus Norrbom. Peter Boerth is a dog, though, and could level up big time into an All-American after a strong season with DiG. Dan Hourigan and Angela Zhu are a nice coaching tandem as well, and could shape their 2022 depth pieces into more battle-ready front liners.
– Jake Thorne
2022 Finish: #16 in Power Rankings,  T-13th at Nationals, 16-3 record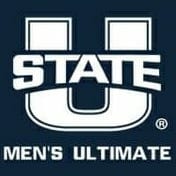 Coming off of back-to-back Nationals appearances and boasting a pair of excellent players from the club division's Utah Pando in Tony Mounga and Jonny Hoffman, Utah State will be competing for a spot in Cincinnati. One downside? Goal-scoring wizard Ben Hoffman is likely out for the season.
– Edward Stephens
2022 Finish: #25 in Power Rankings, 4th at Atlantic Coast Regionals, 21-11 record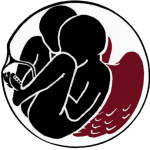 It's hard not to be excited about what's cooking in College Park. The Space Bastards have depth, coaching, and two of the most athletic players in the division in Fred Farah and Miles Grovic. But take caution – they haven't been able to emerge from the grueling Atlantic Coast Regionals gauntlet for a few years now.
– Edward Stephens
20. Michigan MagnUM

2022 Finish: #17 in Power Rankings, T-15th at Nationals, 21-9 record
Don't look now, but Michigan could be gearing up for another bracket run – think 2021, not 2022. They lose a few heavy rotation pieces, but two-way star Theo Shapinsky returns, along with the underrated duo of Owen O'Neil and Yipeng Wang. And after a brilliant first-year campaign for both MagnUM and Truck Stop, it could be a big year for Aaron Bartlett.
– Edward Stephens
2022 Finish: #22 in Power Rankings,  T-19th at Nationals, 19-17 record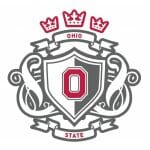 Leadbelly have been in limbo for a couple seasons now, sitting in the good-not-great zone. It's hard to see them challenging Pitt for the top of the Ohio Valley, but they have a great piece to gel around in Noah Krumme. The big news, though, is the return of Sion Agami for grad school.
– Edward Stephens
2022 Finish: Unranked in Power Rankings, 3rd at Northwest Regionals, 6-5 record

OSU were chaos agents in 2022, flipping Northwest Regionals on its head by upsetting Washington before losing two games-to-go on Sunday and just missing Nationals. Expect more of the same from OSU this year; led by U24 National Team player Felix Moren, the Beavers will lurk on the margins of the bid picture and put a scare into a few big programs. With some quality transfers and freshman entering the mix, perhaps Oregon State has potential for even more.
– Patrick Stegemoeller
2022 Finish: #8 in Power Rankings,T-5th at Nationals, 33-12 record

This iteration of Ursa will look completely different without Andrew Roy, Evan Magsig, and Max Williams. It's going to take a herculean effort from Gavin May and Dexter Clyburn for Cal to return to their form from last year. Handler quality and depth is a big concern. Coach Dan Silverstein will have to tweak his admittedly very successful 2022 system to compensate for their weakened top-end talent.
– Jake Thorne
24. Wisconsin Hodags
2022 Finish: #20 in Power Rankings, T-13th at Nationals, 11-8 record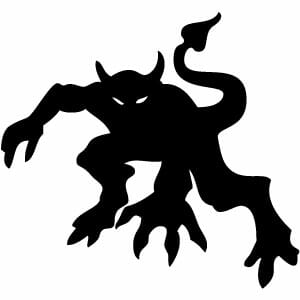 Can they keep the streak alive? The Hodags have qualified for Nationals in 23 straight years, but they looked a little wobbly in 2022. Some of that can be chalked up to bad timing with COVID and missing reps at early season tournaments, so 2023 represents a chance for Wisco to establish themselves as a force to be reckoned with on a national level. Banking some early wins at Florida Warm Up could go a long way towards shoring up a strength bid and taking some of the pressure off of North Central Regionals.
– Patrick Stegemoeller
2022 Finish: #19 in Power Rankings, T-5th at New England Regionals, 17-7 record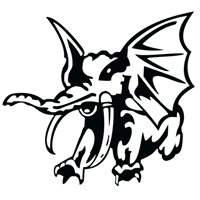 Lest their low ranking make them look fringy, Tufts is legit. It certainly wouldn't surprise me if they finish better than this preseason ranking come season's end. They return fifth-year Ben Kaas Mullet, an elite handler defender, and Zach Singer, an emerging center QB taking over Caleb Seamon's role. Second-year Oscar Graff should be fun to watch develop into a high usage threat, too. E-men also had solid results against Northeastern and Brown at unsanctioned fall tournaments.
– Jake Thorne