An easier-than-usual seeding this year.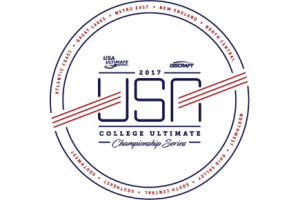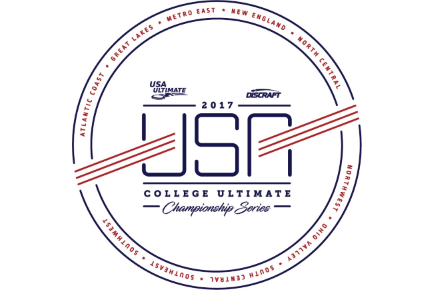 After two exciting weekends of Regionals, we now have the full field of teams and the latest rankings update from USA Ultimate. It's time to start thinking about what the seeding and pools might look like for Nationals.
This is the second year that Regionals finish does not bind seeding at Nationals. Please note that we do our best to follow USA Ultimate's guidelines for seeding: USAU's post-Regionals rankings are very heavily involved, head-to-head wins matter at the margin, and historic success is considered. We do not explicitly try to avoid regional matchups.
Let's kick things off right away with the pools generated by my predicted seeding.
| POOL A | POOL B | POOL C | POOL D |
| --- | --- | --- | --- |
| Stanford (1) | Virginia (2) | Dartmouth (3) | Texas (4) |
| Colorado (8) | Notre Dame (7) | UCLA (6) | UBC (5) |
| Carleton (12) | Oregon (11) | Tufts (10) | California (9) |
| Pittsburgh (13) | Florida (14) | Michigan (15) | North Carolina (16) |
| Ohio State (17) | Delaware (18) | UC San Diego (19) | Connecticut (20) |
1. Stanford
The #1 ranked team. The defending National champion. We expect to see Stanford get the #1 seed. The weird thing? They're 0-2 against two of the other one seeds (Dartmouth and Texas). But, as always, rankings are king!
2. Virginia
Virginia absolutely blitzed the competition down the stretch of the season, including a 5-0 performance at Northwest Challenge. They are ranked #2 and should get the #2 seed.
3. Dartmouth
Dartmouth is, in my mind, the true #1 seed. But they didn't play to win at Northwest Challenge and dropped some rankings points because of it. They are ranked #3 and should land here.
4. Texas
Texas' loss to Colorado at Regionals shouldn't end up hurting them too much, as they will still land a pool one seed after a very strong regular season.
5. British Columbia
With a H2H win over UCLA and the #5 ranking, UBC will clearly get the #5 seed.
6. UCLA
#6 ranked. #6 seeded.
7. Notre Dame
Again, there is no reason to deviate from the rankings here.
8. Colorado
Could Colorado get a bump from winning the South Central? Hard to see a justification with the rankings baking in their win over Texas.
9. California
Cal split games with Colorado. No reason to move them from their #9 ranking.
10. Tufts
#10 ranked.
11. Oregon
#11 ranked.
12. Carleton
Finally we deviate from the rankings! Carleton has two H2H wins over Pittsburgh and finished just seven rankings point behind them. Seems like an obvious adjustment.
13. Pittsburgh
#12 ranked.
14. Florida
#14 ranked. H2H win over Michigan.
15. Michigan
#15 ranked. H2H win over North Carolina.
16. North Carolina
You could make the case that UNC should drop due to their big loss to Delaware at Regionals. But it's quite obvious that UNC had a better regular season, and they finished 80 points and five spots higher than Delaware in the rankings. USAU has not historically made big adjustments like that.
17. Ohio State
#17 ranked.
18. Delaware
Higher ranked than UCSD.
19. UC San Diego
Much higher ranked than Connecticut.
20. Connecticut
At #45 in the rankings, the clear bottom seed.