The headline event in Aurora wasn't the only club action of the weekend.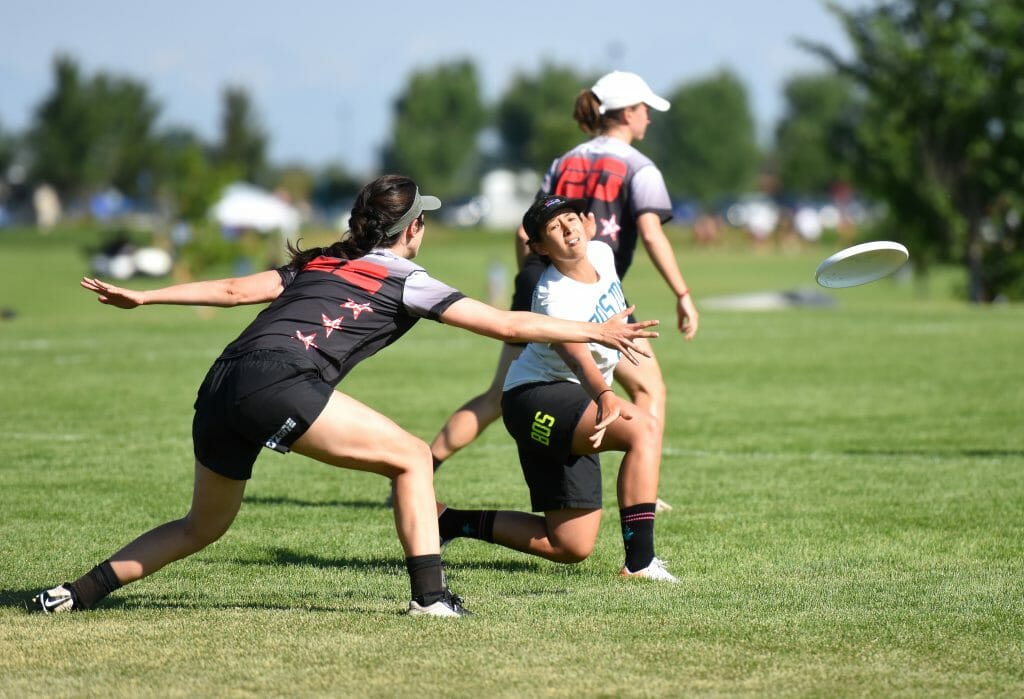 During this 2017 summer and fall season, we will publish a bite-sized weekly recap of the action across the Club Division. This will serve as a supplement to our standard tournament reporting and will offer a high-level look at the latest happenings and the biggest stories of the week.
Want your tournament listed here? Submit a recap of what happened right here.
Women's Division
Check out our Women's Division Mega-Preview
Reports Of Brute Squad's Demise Greatly Exaggerated
This may have been the first elite level tournament of the year for these teams but, wow, did Boston Brute Squad look dominant in their return to play in 2017. With all the preseason hype surrounding the new acquisitions of Seattle Riot, San Francisco Fury, and Denver Molly Brown, Boston walloped the competition with their stifling match-up defense and ruthlessly efficient offense. After giving up 10 to Portland Schwa to open the weekend, Brute locked in and only surrendered 6 more points in pool play before cruising through the bracket with wins over Atlanta Ozone and Fury before running away with the final 13-8. In the third place game, Molly Brown downed Fury 13-11.
The expected top four teams in the women's division held seed and all made the semifinals. Expect to more late tournament matchups between Boston, Seattle, San Francisco, and Denver as the season continues. Washington D.C. Scandal secured fifth with a win over Seattle Underground, who broke seed and upset expectations by taking sixth.
For more coverage of the women's division at the Pro-Elite Challenge, check out our Tournament Recap and scores.
Quick Hits
Philadelphia Green won their first tournament after rebranding from Green Means Go, besting Quebec Iris in the final of Old Line Classic to complete an undefeated weekend.
With a 7-0 weekend, Florida Tabby Rosa easily won Huckfest in Alabama.
Men's Division
Check out our Men's Division Mega-Preview
Revolver's 2017 Invincibility On Display Earlier Than Expected
Going into the season, the only real concern for San Francisco Relvolver was how would a team with so much talent build chemistry and establish roles. They seem to have accomplished that this past weekend. A closer than expected 13-11 pool play win over Portland Rhino — who eventually finished 11th after getting stomped by Michigan High Five in prequarters — posed questions about Revolver's preparedness but 13-11 and 13-7 wins over Seattle Sockeye and Washington D.C. Truck Stop in the semis and final, respectively, reinforced what we already thought we knew about San Francisco. They're the best team in the country until someone can prove they can beat them.
Defending champion Boston Ironside had a different kind of weekend. With several key pieces missing, they only squeaked past New York PoNY in pool play before being upset by Truck in the semifinals and falling to Seattle in the third place game. Truck also fended off Seattle in pool play but the Fish responded with a win in the quarterfinals 13-8 over Denver Johnny Bravo.
For more coverage of the men's division at the Pro-Elite Challenge, check out our Tournament Recap and scores.
Quick Hits
Mixed Division
Check out our Mixed Division Mega-Preview
BFG Stuns As Pro-Elite Champion
After falling to Seattle Mixtape and Philadelphia AMP in pool play, Seattle BFG caught fire and tore through bracket play at the Pro-Elite Challenge. Topping the #2 seed Minneapolis Drag'n Thrust 13-8 in the quarters before holding off AMP in a rematch, BFG then went onto to dominate the final 13-9 over the defending national champions and #1 seed Boston Slow White. Using their depth, wealth of experience, and athleticism, BFG has upturned the Mixed division and is sure to make a splash in the next Power Rankings. With additional TCT stops at the Elite-Select Challenge and Pro Flight Finale, they'll have ample opportunity to solidify a bid and prove their ceiling to any remaining doubters.
San Francisco Blackbird took Pool C over Cincinnati Steamboat, who fell to Mixtape in quarters, but the Bay Area squad could not continue their success into the bracket where they fell to AMP in their quarters game. Slow White continued their recent success over Mixtape in a rematch of the US Open finals from last summer, defeating them in an exciting double game point semifinal clash (video of this game available now in the club team pack and for subscribers).
For more coverage of the mixed division at the Pro-Elite Challenge, check out our Tournament Recap and scores.
Quick Hits
Looking Ahead
The Club season hits a bit of mid-July lull, with very few events on the calendar this weekend. There are officially no sanctioned tournaments scheduled in the Men's division for July 15-16.
Revolution (X/W) is the headline event on the weekend, as 36 West Coast mixed teams descend on Davis, CA. The field includes all four ranked Bay Area squads — Blackbird, Mischief, Polar Bears, and ABBQ — as well as a number of teams sitting just outside the Top 25. In the Women's division, #24 Oakland LOL looks to prove they deserve to stay in our rankings.
While this won't be the strongest Philly Invite (X) of all time, there are plenty of Select Flight Mid-Atlantic and Northeast teams that will be jostling for position and looking to earn Regionals bids for their Sections.
Bourbon Bash (X) in Lexington, KY will host 14 Classic Flight teams from the eastern half of the country.