Not many difficult choices this year.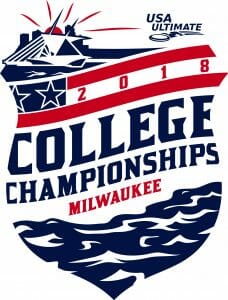 After two exciting weekends of Regionals, we now have the full field of teams and the latest rankings update from USA Ultimate. It's time to start thinking about what the seeding and pools might look like for Nationals.
This is the third year that Regionals finish does not bind seeding at Nationals. Please note that we do our best to follow USA Ultimate's guidelines for seeding: USAU's post-Regionals rankings are very heavily weighted, head-to-head wins matter at the margin, and historic success is considered. We do not explicitly try to avoid regional matchups.
Let's kick things off right away with the pools generated by my predicted seeding.
| POOL A | POOL B | POOL C | POOL D |
| --- | --- | --- | --- |
| Carleton (1) | North Carolina (2) | Oregon (3) | Brown (4) |
| Massachusetts (8) | Washington (7) | Minnesota (6) | Georgia (5) |
| Stanford (12) | Texas (11) | Wisconsin (10) | Pittsburgh (9) |
| Auburn (13) | William & Mary (14) | Maryland (15) | Victoria (16) |
| Northwestern (17) | Connecticut (18) | Georgetown (19) | Florida State (20) |
1. Carleton
Surprisingly, whom to pick for the #1 seed may be one of the only tricky seeding decisions USA Ultimate has to make. Carleton comes out ranked #1 overall with a 50 point cushion over UNC. However, Darkside has a head-to-head victory over CUT back at the Stanford Invite. But given the rankings, the fact that Carleton is the defending champion, and Carleton's better play at the end of the season, I think they will give CUT the nod here.
2. UNC
#2 ranked team. Will either be #1 or #2.
3. Oregon
#3 ranked team. Clearly the #3 seed.
4. Brown
Who had Brown getting a pool one seed at the start of the season?? They clearly earned it, though, with an easy win over UMass at Regionals and the #4 ranking from USAU.
5. Georgia
Whoa! Georgia doesn't even get an invite to Easterns and then they smash the competition at Regionals and will definitely lock up a pool two seed. Minnesota is just percentage points behind Georgia, but given UGA's Regionals win (and technically being ranked ahead of Grey Duck), they should get the #5 seed.
6. Minnesota
There's no reason not to keep Minnesota ahead of Washington, given the rankings.
7. Washington
The clear #7 seed.
One of the only rankings flip-flops that I anticipate is Massachusetts getting nudged ahead of Pittsburgh thanks to two head-to-head wins, one in February and one in April. They are only separated by 26 points in the rankings. Frankly, though, I'd bet both teams would prefer the hit the nine seed lottery…
9. Pittsburgh
Will go at #8 or #9.
10. Wisconsin
The second place finisher in the North Central is pretty much a lock for the #10 seed; they're well back of Pitt and UMass in the rankings.
11. Texas
The South Central champions are a lock for the #11 seed.
12. Stanford
Stanford is five points back of Texas in the rankings and should be here at #12.
13. Auburn
Auburn is a lock for the #13 seed. Again, rankings dictating here.
14. William & Mary
Pretty straightforward #14 seed for William & Mary, who is ranked comfortable ahead of Maryland.
15. Maryland
Maryland will be glad Regionals finish doesn't dictate seeding anymore!
16. Victoria
Victoria is 25 points behind Maryland in the rankings.
17. Northwestern
The surprise Great Lakes qualifier checks in next at #32 in the rankings.
18. Connecticut
Connecticut is ranked #44 and will be seeded #18.
19. Georgetown
Georgetown is only one ranking point behind UConn, but they took a head-to-head loss during the season.
20. Florida State
The #47 ranked team rounds out the pools and one of the most straight-forward seedings in years.