The top seven performers of the 2019 season.
Ultiworld's 2019 Women's College Awards are presented in part by VC Ultimate, a leading supporter of women in ultimate. They are also presented in part by the National Ultimate Training Camp, who can help prepare you to be an All-Star. All opinions are those of the authors. Thanks for supporting the brands that make Ultiworld possible!
Ultiworld is pleased to announce our sixth annual D-I All-America teams. These players were selected for their overall performance in the 2019 college season, looking at both the regular season and the full college Series, including Nationals. Please join us in honoring the best college players of this season.
Links to all of the 2019 D-I Women's Division awards will be added as awards are announced:
Player of the Year Award
Offensive Player of the Year Award
Defensive Player of the Year Award
Breakout Player of the Year Award
Rookie of the Year Award
Coach of the Year Award
All American 1st Team
All American 2nd Team (will be announced later this week!)
D-I Women's 2019 1st Team All Americans
Dena Elimelech (UC San Diego)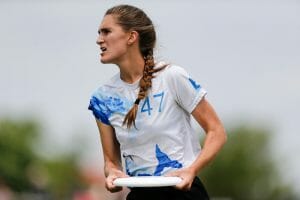 No one had more of an impact on the college season this year than Elimelech. We knew she'd be a focal point this year, but UCSD's star rewrote the status quo with her on-field presence all season. With her albatross wingspan and falcon-like field vision, Elimelech tore through the division's best in every tournament she played. UCSD's One Shining Moment montage could be filled with just Elimelech highlights, and still leave season-defining moments on the cutting room floor. Their games showcased Elimelech at her peak, catching, throwing, and swatting discs at a level no one could match. Don't forget about her Nationals performance, either. No sports team has ever owned Texas as hard as Elimelech did over the course of four days. She was the talk of every tournament she played, and somehow still the main story from a tournament that she didn't even attend. Not a bad way to go out for a player who picked up ultimate in her freshman year of college.
Jack Verzuh (Dartmouth)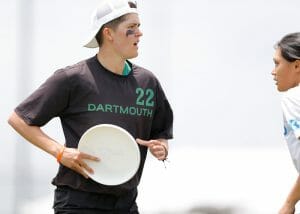 Verzuh was sensational in their final college season. Their combined 44 goals and assists at Nationals paced the division, and it still doesn't feel like the stats quite did them justice. Verzuh was the most dominant athlete and complete ultimate player we've seen in the division in years, if not ever. At Nationals, they were at their best. It was very nearly enough to win a third straight national championship, which would have iced their status as the Greatest of All Time. Verzuh probably still holds that title regardless, and they are as easy a choice as it gets to make first team All America.
Sadie Jezierski (Ohio State)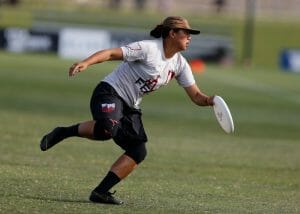 The #SadieRevengeTour wouldn't have been such a phenomenon if Jezierski hadn't been so spectacular this season. She brought the same fearless, impossible throws she's had for years, but found a new level of efficiency and also added some elements to her game to be more dangerous downfield. Jezierski was the best player at the most competitive regular season tournament, and led her team on an impressive run to semifinals at the D-I College Championships. Jezierski has been the face of Fever and one of the stars of the division for a few years now, but she absolutely saved her best for a glittering final season.
Julia Kwasnick (UC Santa Barbara)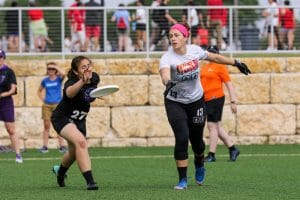 Kwasnick may have won our DPOTY award, but her excellence this season goes well beyond being a defensive juggernaut. When she wasn't bringing discs down with supernatural force, Kwasnick also helped initiate UCSB's offense after the turn. Her booming backhand hucks and confident cuts downfield gave UCSB an option to let her roam freely across the field, knowing she'd make a play when they needed. During longer points, when fatigue set in for both teams, it was Kwasnick that would continue to get the offense churning, spinning gold out of straw with her ability to keep going. Oh, and back to her defense, there's a reason Kwasnick earned the nickname 'The Klaw' last season. Much like Kawhi Leonard, Kwasnick's a rare defensive virtuoso who's grown her offensive talent to be a threat at any position on the field.
Anne Worth (North Carolina)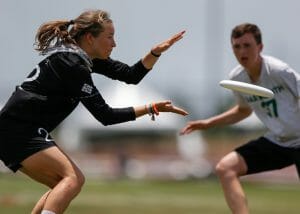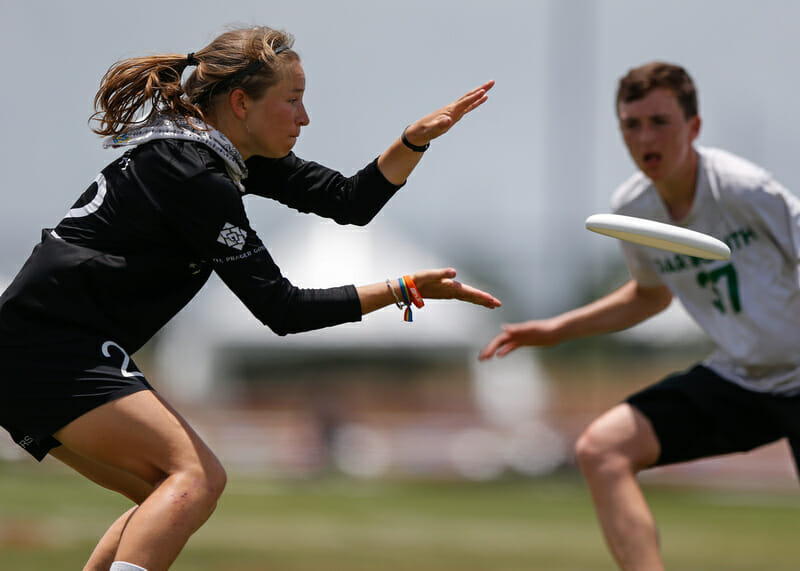 The 2019 Offensive Player of the Year, Worth was a ferocious cutter for North Carolina. Her speed and disc-commanding mentality made her a tough matchup for anyone who had the courage to try to slow her down. North Carolina was one of the deepest teams in the division, but Worth still managed to stand out as their most consistent and most dangerous playmaker. Her strong 8 goals, 10 assists, 6 blocks stat line at Nationals is impressive, but the attention she drew from opposing defenses, freeing up her teammates to make more plays, and her quick disc movement made for an even larger offensive impact than her stats could show.
Claire Trop (Dartmouth)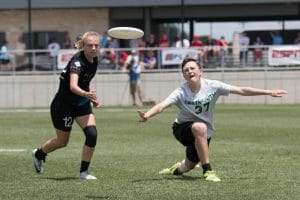 How do you follow up one of the most successful rookie seasons ever seen in the college division? In Claire Trop's case, the answer is to have an ascendent sophomore season that more than mirrors your first. We often expect rookies to improve in their second year, but in the case of Trop, her standard was already so high that it was all but impossible. Except, looking at her defensive prowess this season, it's clear that Trop is better than ever. Her 22 recorded blocks at Nationals eclipses all other players and it was just a hint of her accomplishments this season. Even without her improved defense, Trop remains a magnificent tactician cutting downfield or with the disc in-hand. If there is ever to be regression toward the mean with Trop's game, it hasn't happened yet.
Caitlyn Lee (Dartmouth)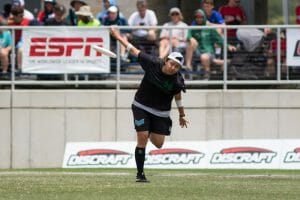 Whatever DNA sequence hard-wires the select few among us for ultimate greatness, you can be sure Lee has it. There are so few players at any level in the sport who both want the disc as much and know how to get it as well as she does. Her bids are automatic, her motor never quits, and her footwork leaves defenders stunned and empty-handed in the tightest goal-line spaces. She gives-and-goes like Jesse Shofner and hucks like Ashley Powell. Flashy, mettlesome, and utterly relentless, Lee has enjoyed a long and glorious tenure at the top of the division — just as the rest of us have enjoyed our good fortune in getting to watch.