Check out the team list for the Men's Division of Easterns 2017, featuring 16 of the Ultiworld Top 25 and the top seven ranked teams in the country. The 20th and final team will qualify by winning the Easterns Qualifier tournament. Easterns will be held April 1-2, 2017, in North Myrtle Beach.
Note: Tufts has also received an invitation to Easterns. If they accept, the tournament is likely to expand to 24 teams, with two additional bids available at Easterns Qualifier and a floating bid to be determined.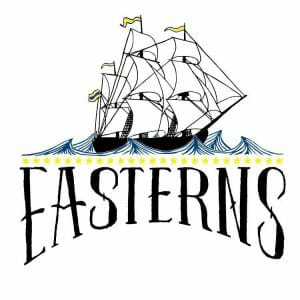 #1 Oregon
#2 Carleton
#3 UNC Wilmington
#4 Massachusetts
#5 North Carolina
#6 Wisconsin
#7 Colorado
#12 Virginia Tech
#13 Pittsburgh
#14 Stanford
#15 Cal Poly SLO
#16 Michigan
#17 Georgia
#18 Harvard
#23 Georgia Tech
#24 Connecticut
Brown
Central Florida
Florida State
UPDATE 3/16: The following teams have been added to the tournament: NC State, Case Western Reserve, Tufts, LSU, and Virginia.