It wasn't just the wind.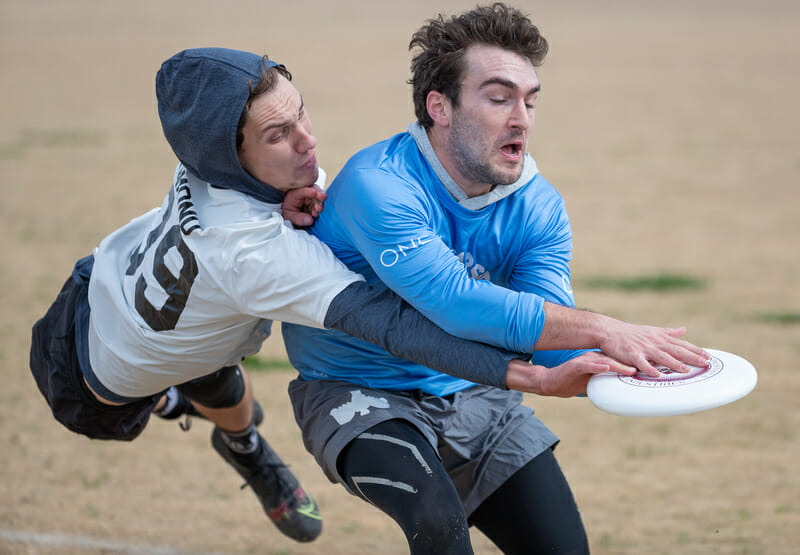 Our coverage of the 2022 college season is presented by Spin Ultimate. You can get 15% off all college uniforms and swag right now at Spin Ultimate!
STEVINSON, Cal. — Day one at the 2022 Stanford Invite, the final leg of the "Southwest Triple Crown Tour," blew in with gusty winds and brought with it plenty of outstanding ultimate. The favorites largely dominated across both divisions, but there were plenty of intriguing storylines, particularly from the out-of-region teams. It sets up an exciting finish on Sunday, one hopefully less windstrewn but with the same fantastic ultimate.
Let's take a look at the big stories from Saturday.
Women's Division Saturday Results & Sunday Bracket


Men's Division Saturday Results & Sunday Bracket


Women's Division Stock Picks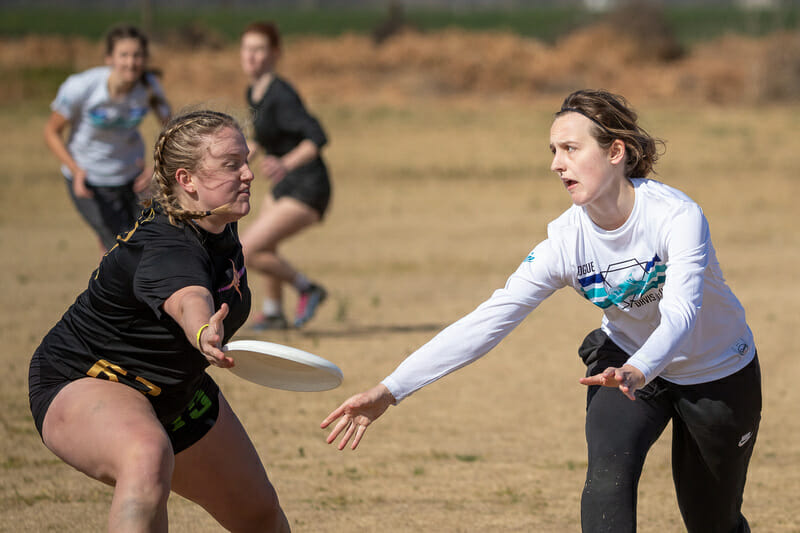 Things to Buy
Out-of-Towners
As is suitable for a tournament of its renown, Stanford Invite attracts talent from around the country, with nine of the fifteen contenders in the women's division making the trip to California from outside of the Southwest region. With Washington, Carleton, and Tufts as three of the top five seeds coming in, it should be no surprise that the out-of-towners would have good showings this weekend. And while Washington and Carleton certainly lived up to their billing, Tufts, Colorado, Oregon, and Texas all found themselves in tough prequarter matches against Southwest locals in Cal, UC Davis, Stanford, and UCLA, respectively. The visitors more than held their own then, knocking all four California schools out of the bracket and cementing the out-of-region cohort as strong favorites to take home the title ahead of UCSB and UCSD.
Stanford Invite 2022: Saturday Recap is only available to Ultiworld Subscribers
Already have a subscription? Log in
Whether you visit Ultiworld for our reporting, our podcasts, or our video coverage, you can help us continue to provide high quality content with a subscription. By becoming a subscriber, not only do you receive benefits like exclusive articles and full article RSS feeds, you also help fund all of Ultiworld's coverage in general. We appreciate your support!