Our shot at a tricky 2017 seeding.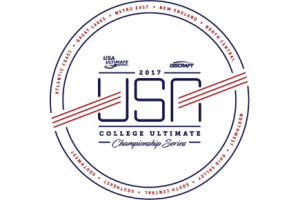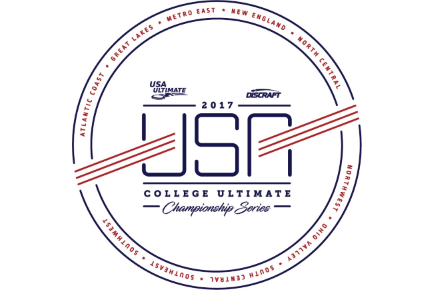 After two exciting weekends of Regionals, we now have the full field of teams and the latest rankings update from USA Ultimate. It's time to start thinking about what the seeding and pools might look like for Nationals.
This is the second year that Regionals finish does not bind seeding at Nationals. Please note that we do our best to follow USA Ultimate's guidelines for seeding: USAU's post-Regionals rankings are very heavily involved, head-to-head wins matter at the margin, and historic success is considered. We do not explicitly try to avoid regional matchups.
Let's kick things off right away with the pools generated by my predicted seeding.
| POOL A | POOL B | POOL C | POOL D |
| --- | --- | --- | --- |
| UMass (1) | Pittsburgh (2) | North Carolina (3) | Minnesota (4) |
| Washington (8) | Michigan (7) | Carleton (6) | Oregon (5) |
| Stanford (12) | UNC Wilmington (11) | Colorado (10) | Wisconsin (9) |
| Colorado State (13) | Texas A&M (14) | Auburn (15) | UBC (16) |
| Cal Poly SLO (17) | UConn (18) | Oregon State (19) | Virginia Tech (20) |
1. Massachusetts
The #1 ranked team in the country. H2H win over Pitt. H2H win over UNC. No brainer.
2. Pittsburgh
#2 ranked team. Clearly will be seeded here.
3. North Carolina
UNC is ranked 4th but has a H2H win over #3 Carleton (who also lost at NC Regionals). UNC should be the three seed.
4. Minnesota 
With their NC Regionals win, Minnesota moves up to a one seed. Coming off a National Championship in 2016 makes this a fairly straightforward seeding.
5. Oregon
Now things start to get a bit tricky. We're pushing Carleton down from their #3 ranking to avoid another Carleton/Minnesota rematch in pool play. While USAU does not generally actively avoid Regional rematches, this seems like an easier decision since Oregon crushed Carleton during the regular season. Oregon was also ranked #6, so moving them up a slot is not crazy.
6. Carleton
You could make the case for Carleton at the #5 seed, but it's hard to justify that beyond a too-strong allegiance to the rankings. Avoiding the 1/2 regional rematch seems totally justifiable.
7. Michigan
We toyed with the idea of moving Wisconsin up because of their H2H win over Michigan, but USAU is unlikely to bounce them two spots. Michigan is #7 ranked team, #7 seed.
8. Washington
Some eyebrows may rise with Washington (#8 ranked) being seeded below Oregon, but the contrast in the regular season results (and rankings) is very clear. Washington will be a dangerous team in Pool A.
9. Wisconsin
#9 ranked Wisconsin just makes sense at the #9 seed. That does put them in a pool with Minnesota, but the two teams haven't played this season.
10. Colorado
I agonized over where to seed Colorado. My early rankings had them as low as #14, below Colorado State and Texas A&M, both of whom beat Mamabird at Regionals. But I reminded myself that, more than ever, rankings are king in seeding. Colorado is over 60 rankings points clear of CSU and A&M, and the latest rankings capture the Regionals losses. It's hard to see USAU moving them down from their #11 ranking.
11. UNC Wilmington
Clear #11 seed. Hard to see them moving up or down. Theoretically they could go at #10 if USAU punishes Colorado.
12. Stanford
Stanford's H2H loss to Colorado makes it a bit easier to keep Colorado up at #10.
13. Colorado State
CSU bumps up a spot to #13 after defeating A&M at Regionals. They also have a H2H win over Auburn.
14. Texas A&M
Will clearly go one spot behind Colorado State.
15. Auburn
Auburn has a strange resume so we lean on the rankings here.
16. British Columbia
H2H win over Cal Poly SLO. Also ranked higher.
17. Cal Poly SLO
Clearly the top-seeded five seed.
18. Connecticut
#24 ranked UConn is well clear of #33 Oregon State.
19. Oregon State
No reason to flip flop Oregon State and Virginia Tech.
20. Virginia Tech
A very solid last seed!