The initial rankings for this year's D-I spring!


The College Power Rankings are presented by the National Ultimate Training Camp! NUTC offers an immersive ultimate experience where you can learn with and from the best players and coaches.
This article was accessible early to our subscribers! As ultimate's biggest fans, they got early access to this season's first Power Rankings. Click here if you'd like to find out why and how to subscribe.
We are excited to present the 2019 preseason College Power Rankings! These rankings are based holistically on a number of factors: last year's performance, roster changes, conversations with coaches and captains, fall results, and assorted other factors.
Women's Division-I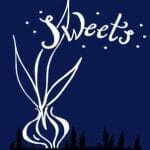 25. Whitman Sweets (2018 finish: #15 in Power Rankings, T-17th at Nationals)
It's the beginning of a new era in Walla Walla. The current seniors were just wee freshmen when the team reached its peak second place finish in 2016, and Mackenzie Timbel, Livia Amorosi, and Hannah Filley have a lot of production to replace after the Soo twins graduated. Fortunately, Chloe Carothers-Liske and Lian Gamble have proven capable, and the team will benefit greatly from the addition of talented rookie thrower Kaia Roast and dynamic Mira Anderberg as part of a solid rookie class.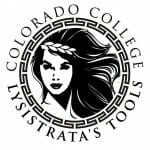 24. Colorado College Strata (2018 finish: Unranked, 4th in South Central)
Oftentimes operating around the edge of the Nationals bubble, this might be one of the years Colorado College lands on the right side. They've finished in the top four in the South Central in each of the past five years, but with Colorado and Texas holding strong, the question has been whether they or a fellow SC team could snag a bid. Frances Gellert is back as a powerhouse for Strata, but the 2018 second team All-Region selection will need some help to get back to Nationals.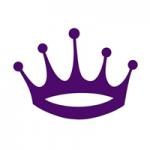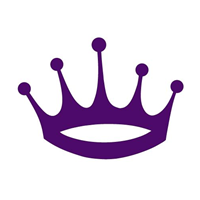 23. California Pie Queens (2018 finish: Unranked, 5th in Southwest)
One of our biggest misses in 2018 was early top ten hype for Cal, who failed to live up to those expectations with a middling season that culminated in getting eliminated before even the game-to-go at Southwest Regionals. Anna Wysen's senior campaign should be very productive, but players like Sydney Horanic and Cidney Weng will need to bring more to the table for Cal to reestablish themselves nationally.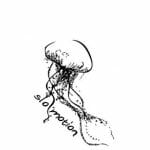 22. Cal Poly-SLO (2018 finish: #21, 4th in Southwest)
It was a breakout season last year for SLO, who narrowly missed out on reaching the College Championships. Sisters Caroline and Diana Swanson — both All-Region second team picks in 2018 — are back, joining Thalia Ward on an experienced roster. On top of that, they're adding some solid new recruits, including Vanessa Beeler, who impressed at YCCs with Powerline. Last season allowed them to test the waters of elite competition, and they'll be a team to watch this year.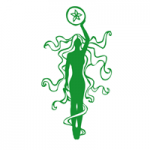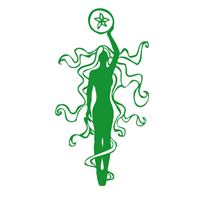 21. Wisconsin Bella Donna (2018 finish: Unranked, 2nd in North Central)
While everyone is distracted by Carleton's return to prominence, Wisconsin has quietly built a structure to surround their talented 2019 squad. The team's three All-Region first teamers, fifth years Sabrina Hoffman and Caitlin Murphy, and US U24 National Team selection Brittney Kokinos, are all back. Sarah Mondschein and fifth year Jackie Welsch give them even more firepower. The return of Margaret Walker could be the X-factor for a deep team loaded with experience.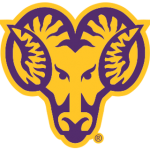 20. West Chester Ultimate (2018 finish: #12, T-13th at Nationals)
WCU exploded onto the scene in 2018 with an athletic team that emphasized the deep game and swatting blocks. They'll try to make it last sans Danielle Byers, Liz Hart, and Mallory Drake. Fortunately, Lindsay McKenna is up to the tall task, and will handle as heavy of an offensive load as any player in the division this season. Rachel Alfano and Nayah Cruz are likely to take on heavy usage roles, while the team looks to Sydney Eller, Lisa Toroni, and Laura Black to step up.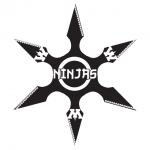 19. Minnesota Ninjas (2018 finish: Unranked, 3rd in North Central)
Nearly the entire team is back for Minnesota, giving them one of the division's deepest rosters. They even created a B-team. Their top squad is led by Kayla Blanek's offensive skillset, and while Ellie Sjordal, Erin McCann, Cassidy Kummrow, Louise Beck and co. are individually solid, it's their combination that will be Minnesota's best weapon. Losing Makella Daley could hurt their ceiling, but they have a strong floor. With all three of the NC's top programs looking stronger than last year, the region should be the best it's been since the high water mark of 2013.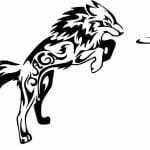 18. NC State Jaga (2018 finish: #16, T-9th at Nationals)
While the entire division is worse for not having the fireworks of Ashley Powell, it hits NC State a bit harder to lose the 2018 Offensive Player of the Year. Fortunately, the team returns most of the rest of their production. Becky Widmayer and Carmen Tormey will act as the centerpiece, while the defensive prowess of Rowan Jaynes can be expected to develop further. They have an able group of cutters and should not be considered a flash in the pan.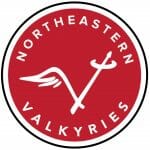 17. Northeastern Valkyries (2018 finish: Unranked, 3rd in New England)
It's that time of year: either you jump on the bandwagon before it fills up or you remain a skeptic in the hopes of being proven right. We're claiming some good seats now, convinced by the excellence of Ari Nelson, the athleticism of Juli Kloza, and the team's pickups. U.S. U20 National team member Clara Stewart headlines, but they also import Sophie Shen from UMass and Emma Palacio as a grad student from Temple. There's extra depth from both the returners and recruits. Time to choose whose side you're on.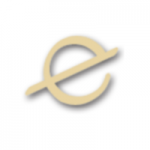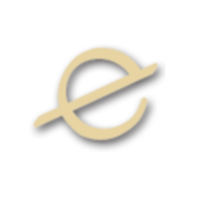 16. Washington Element (2018 finish: #25, 5th in Northwest)
While Washington finished only one place away from Nationals, they were some distance behind the top teams in their region. They could close the gap this year. Freshman Steph Phillips is one of the stars of the stacked 2019 rookie class, but she's joined by fellow first years PX Rong, Ikky Elmi, and more, as well as grad student Haley Lescinsky. If handler Sophie Johansen rejoins the team, their ceiling is even higher, as Kate Dusenbury seems primed for another year of controlling the downfield.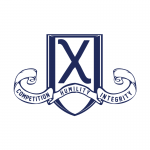 15. Brigham Young CHI (2018 finish: #13, Do Not Compete at Regionals)
The names will change at BYU, but expectations are still high for a program that's earned some respect. In 2018, they took down some elite teams with a roster full of unrecognized players. And while losing Kaylie Caldwell and Jemi Ong will hurt, Alicia Seeley, Cassie Williams, Ciera Kuser and company have an athletic group with a strong team culture to keep the club in the mix. Quincey McKeen will be dealing from the handler position.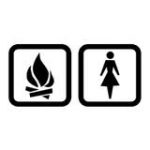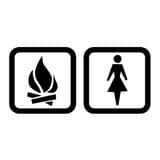 14. UC Santa Barbara Burning Skirts (2018 finish: #18, T-17th at Nationals)
It was quite the unforeseen accomplishment for UCSB to reach Nationals, but they won't catch teams off guard this time around. Julia Kwasnick's terrifying ability to own the skies is well chronicled, and she should be in All-American contention this season. Kaitlyn Weaver and Audrey Brown will be the other critical pieces of their attack. The question is if UCSB can build enough around them to allow them to grind through the elite circuit.
13. Tufts Ewo (2018 finish: #8, 9th at Nationals)
Margo Urheim, Meredith Bernstein, April Weintraub, Claire Dunn, and Caroline Passalacqua will be key contributors for what has historically been a deep Tufts team. Considering the ability the staff has shown developing players, we're predicting them to find a way to avoid being too top-heavy. New England will offer them some tests, so they'll need a strong regular season to extend their streak of Nationals appearances to three.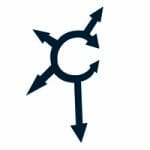 12. Western Washington Chaos (2018 finish: #9, T-13 at Nationals)
It was truly unfortunate WWU was unable to have Maddie Gilbert compete with them at Nationals last year, and she watched them go 0-4 in pool play. But she's back for another bite at the apple, joined by U24 rep Samiya Ismail, to help push the team to heights commensurate with their talent. Their continued strong recruiting classes mean that not only are the juniors ready for bigger roles, but even the sophomores and rookies will be contributors. WWU has the pieces to finally make the bracket at Nationals.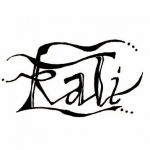 11. Colorado Kali (2018 finish: #17, 2nd at Nationals)
Kali was one of the surprises of Nationals last year, making a run to the final behind the outstanding play of their deep senior and grad student class. A lot of that talent won't be taking the field this year, but strong recruiting and development will keep them in the hunt. Emma Capra and Megan Henderson may need to take on a lot of the backfield touches, as they have ample targets downfield such as Rachel Wilmoth and Saioa Lostra. Rookie Bailey Shigley is an out of the box contributor, and the rest of their rookie class should be able to produce by the home stretch. With what projects as a dynamite defense, Kali will be a team few want to face.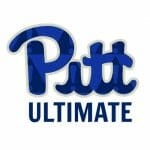 10. Pittsburgh Danger (2018 finish: #10, T-3 at Nationals)
A run to the semifinal round of Nationals marked a program high for Pitt, led by the program's biggest star, Carolyn Normile. The team remains well equipped to forge on without her. Sophomore Miranda Kosowsky had a tremendous rookie campaign, and with freshman Beth Manturuk, they have a backfield combo that could pilot Danger for years. They'll get to spend the year learning from Hannah Blizzard and Jessie Sun, with plenty of quality downfield targets to distribute to. The team's roster is well-stocked, though there are questions about who will carry the load under pressure. Another semifinal run is tough to forecast, but they have the chops to win the stout Ohio Valley.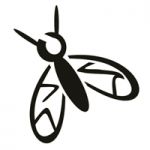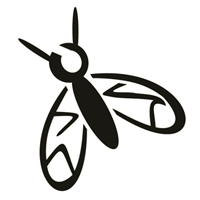 9. Stanford Superfly (2018 finish: #3, T-3 at Nationals)
Superfly's programmatic strength will be tested this year after the graduation of a formidable and influential class. Hallie Dunham and Carly Eckstrom, the team's faithful backfield tandem, will really be driving the bus this season. Bridget Connor, a breakout in 2018, will provide the team's spark as a cutter capable of highlight reel blocks and skies. With one of the game's best coaching staffs, they'll find a way to develop players to fit into the roles vacated by their former players. It helps to add Caroline McKee, one of the strongest players from Southwest neighbor UCLA. But there are a lot of question marks surrounding this year's Stanford squad.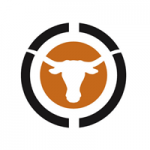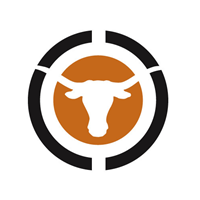 8. Texas Melee (2018 finish: #7, T-5 at Nationals)
After four straight Nationals bracket appearances, including quarterfinal and semifinal appearances over the last two seasons, Texas has planted themselves in the elite tier of the division. They have the talent necessary to remain in that echelon, anchored by 2018 DPOTY runner-up Domenica Sutherland, BPOTY runner-up Ivy Harrison, and handler Caroline O'Connell. Adding Summer Wilson as part of a solid rookie classic will help with replacing the production of Laura Gerenscer and Marisa Land.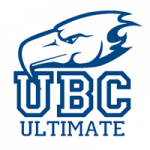 7. British Columbia Thunderbirds (2018 finish: #6, T-5 at Nationals)
Expectations for UBC are high once again, as they have consistently been for the past few years. The team's accomplishments — two semifinals showings and two quarterfinals showings — are strong, but given the team's talent, almost feel like a disappointment. With athletic star Ellen Au-Yeung back to play with Janelle Siwa, Julia Zhang, and another recruiting class filled with some of the top Canadian players, UBC is a threat to continue pressing into the bracket at Nationals. But the title has remained elusive and the 'Birds lost a lot of contributors from last season.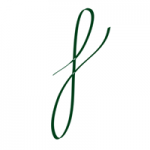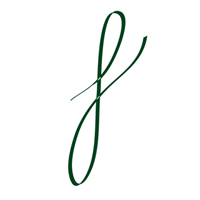 6. Oregon Fugue (2018 finish: #4, T-5 at Nationals)
Ella Hansen is back, one of the leading POTY candidates, to command a Fugue team that looks primed for a strong year. One Throw Ella has plenty of weapons downfield to target, including Maddy Boyle, Shae Davis, Natalie Clifton, and Morgan Caldwell. Rachel Hess and Kaiyana Petrus will flank Hansen, with Emily Fagan helping to keep the disc moving. A solid rookie class, led by Evelyn Reding, could be what pushes Oregon over the top. The once-young club is now loaded with veteran talent to surround a star. The same combination has yielded impressive results for them in years past.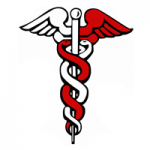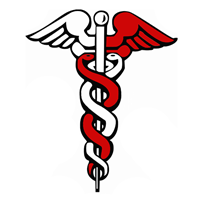 5. Ohio State Fever (2018 finish: #9, T-13 at Nationals)
With many of their top 2018 contributors returning, Fever's stock is rising fast. Sadie Jezierski has become the division's most exciting thrower, and Emily Barrett and Cara Sieber blossomed as difficult to defend threats. The roster is intelligent, deep, and disciplined, as so many Fever teams have been. The sting of missing the bracket by two goals on a tiebreaker and their star's spurned U24 hopes provide a wealth of fuel. They could burn bright or overheat.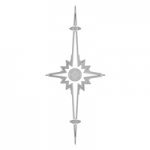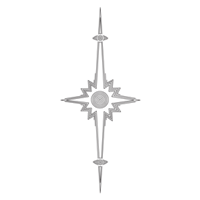 4. Carleton Syzygy (2018 finish: #15, T-13 at Nationals)
This club was pegged last year for a bright 2019 after recruiting a tremendous freshmen class to join a team loaded with juniors and sophomores. But then they somehow added an even scarier crop of rookies to the mix, accelerating their timeline in a way we haven't seen since…well, Dartmouth. Sophomore Isabel Arevalo is a budding star, and is joined by freshmen Kate Lanier and Carly Campana; all three beat out older players to make U.S. U24 team. And that only scratches the surface for Carleton. We didn't even mention Maya Powell yet! The leadership will have pressure to figure out how to utilize their trove of talent. How far can a team replete with young stars go?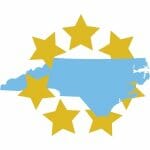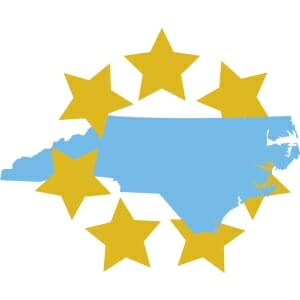 3. North Carolina Pleiades (2018 finish: #5, T-5 at Nationals)
UNC parallels Carleton in many ways. Like Carleton, they return a large volume of their 2018 contributors. Elisabeth Parker, Bridget Mizener, Rebecca Fagan, and Anne Worth are all back. Julia Zwierzynski and Connie Cui both flashed extensive potential. Also like Carleton, they bring in a superb rookie class headlined by Ella Juengst and Dawn Culton, instant impact playmakers. What's different from Carleton is that they lost Jenny Wei, though that may be balanced out by a stronger 2018 showing. The potential is starry sky high.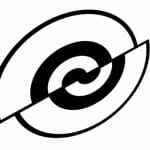 2. UC San Diego Psychos (2018 finish: #2, T-9 at Nationals)
When UCSD burst into the national conversation by winning the Stanford Invite, those in the know said to wait. When UCSD fell short of their regular season promise at Nationals, those in the know said to wait. That anticipation will be paid off this year with a stacked Psycho roster, led by the dynamic duo of Dena Elimelech and Kelli Iwamoto. The pair could realistically win POTY and OPOTY, respectively. Key cogs Avery Jones, Samantha Wool, and Leanne Go are all back. They're adding some freshman who should be able to contribute immediately. If they build on last year, this team feels like it could have the pieces to challenge Dartmouth.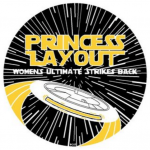 1. Dartmouth Princess Layout (2018 finish: #1, National Champions)
After an undefeated1 championship season, Dartmouth returns as the undisputed heavyweight champ. You know the names, you know the resume; Verzuh, Trop, Lee, back to back titles. And just because life isn't fair, they bring in freshman Caroline Tornquist, already an elite club asset with Washington DC Scandal. She's not even their only experienced rookie joining the club, just as their transcendent stars are nearing their final games for the team. They lost some of the glue pieces, but the pedigree and the trophy case are simply too exemplary to ignore.
Men's Division I
25. Victoria Victim (2018 finish: #16 in Power Rankings, T-17th at Nationals)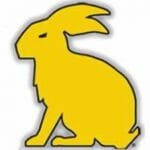 UVic struggled to get a lot of big wins last year, but fought their way to Nationals in the tough Northwest. While they didn't get any Ws at the championships, they return enough pieces to potentially repeat or improve on that performance. Sophomore Sean Bennett had a tremendous freshman campaign and will bear a heavy load, with Devon Thomson and Dawson Pasin will likely have more throwing duties than they did last year.

24. Southern California Lockdown (2018 finish: Unranked, 4th in Southwest)
After being spurned by the U24 selections, our own Charlie Eisenhood has predicted a Sam Cook revenge tour. Cook is one of the division's most explosive playmakers, so the idea of more motivation for him to make wild layout plays should scare fellow Southwest teams. Wyatt Paul and new acquisition Hill Baillet, who played with 7 Figures this summer, will keep Cook from being a one-man army. But USC failed to record many notable results last year and are going to have to prove they are more than just an entertaining team on the fringe.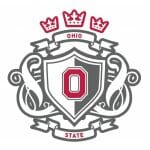 23. Ohio State Leadbelly (2018 finish: Unranked, 3rd in Ohio Valley)
OSU has been crowned over the fall as a team contending for Nationals, with the potential of following in the footsteps of fellow non-Pitt Ohio Valley squads like Case Western, Cincinnati, and Ohio. They turned heads in a brief but undefeated run at Classic City Classic, including a win over UMass. Zach Braun, Sion Agami, and solid rookies could help pilot Ohio State to Nationals for the first time in 12 years.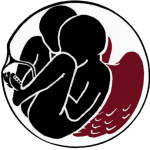 22. Maryland Space Bastards (2018 finish: #21, T-17th at Nationals)
There's a lot to be optimistic about in College Park, where Darryl Stanley's club returns a hefty chunk of their 2018 production. That group had a surprising season, and while Johnny Walden is the straw that stirs the drink, Rudra Menon, Jeremy Hess, Adam Weiss, and Jimmy Alderisio also return for a smart and scrappy squad. Could the AC send four teams to Austin? Maryland makes a strong case for a yes.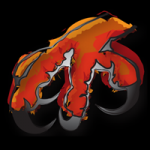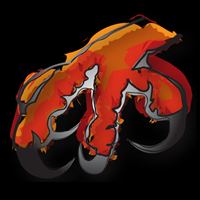 21. Colorado Mamabird (2018 finish: #18, 2nd in South Central)
With the 20-year streak of Nationals qualification over, Colorado sets out to build a new one. They're anchored by Quinn Finer, Alex Tatum, and Sam Hammar, all likely hungry to prove their place among the great Colorado teams of the past. Life without Erik Hotaling will be challenging, but Mamabird's recruiting pipeline has yet to quite run dry. Their region is teeming with clubs trying to make their name, and that minefield will test Colorado.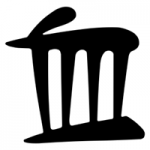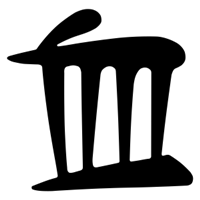 20. Stanford Bloodthirsty (2018 finish: #11, T-17th at Nationals)
Stanford was robbed of a chance to really make the most of their return to the College Championships by the Gabe Hernandez injury, and they'll have to create the chance for themselves this year. Kevin Tien and Nick Hirning will provide a lot of the backfield work while behemoth Mike Becich could earn a place as one of the division's best deep threats. Max Melin and David Mondry are candidates to become key components for a team replacing some of its primary throwers.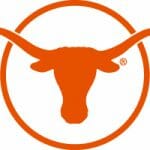 19. Texas TUFF (2018 finish: #17, T-9th at Nationals)
The reigning South Central champions were something of a 2018 surprise with a late season surge that culminated in winning the region's lone bid. Juniors Matt Armour and Noah Chambers lead the way, but it might be the development of players like Brian Street, Gage Edblom, and Sam Pastor under Reese Bowman that define if Texas can hold onto their crown in what promises to be a challenging region.
Emory Juice (2018 finish: Unranked, 5th in Southeast)
If you're a believer that teams have to take their lumps to learn to win, Emory should be pretty well educated. Last year's regionals was a brutal conclusion to their hopeful season, as their bench wilted under the pressure and their top end couldn't hold up the team's weight. Fortunately, their big three of Anders Olsen, Daniel Sperling, and Mike Bartell are back, as well as unsung glue guy Everett Dang. If last year's lessons taught them anything, this volatile squad will make use of their considerable potential.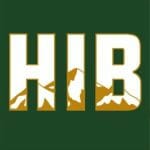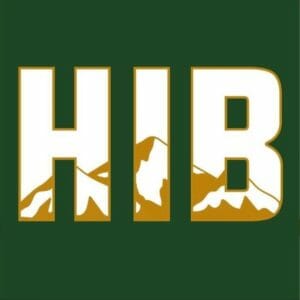 17. Colorado State Hibida (2018 finish: Unranked, 5th in South Central)
There's no way around it: 2018 was very disappointing for a talented CSU club that choked at Regionals. With that out of the way, those happy to dismiss them following that performance and the graduation of star Cody Spicer might be disappointed this year. A little humility could go a long way for a team with a deep cast, including four players who garnered experience with Johnny Bravo this summer. Along with consistent recruiting, Colorado State could prove that their program is in the same league as the best of the region.
Northwestern NUT (2018 finish: #25, T-9th at Nationals)
Northwestern went from off of the radar to the bracket at Nationals very quickly. Their 2019 campaign will be an effort to build on that success. If their strong showing at MLC was any indication, NUT is on their way to achieving that goal. Kyle Rutledge garnered second runner-up honors as 2018 Breakout Player of the Year, and should be one of the division's stars this year. Along with Jeff Holm, Joshua Venegas, and Theo Bisdikian, Northwestern will have to deal with the weight of expectations this time around.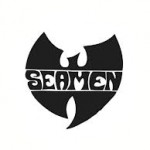 15. UNC Wilmington Seamen (2018 finish: Unranked, 6th in Atlantic Coast)
Victims of the Atlantic Coast chaos, UNCW is hoping for redemption in 2018. It's still hard to believe how poorly they finished their season. Connor Russell, Rick Hennighausen, and Matt Ellis will get plenty of press at the team's playmakers, but Jesse Thornton and Cole Feltman could both emerge for the Seamen this season. The program is built on depth and has benefited from the fertile recruiting ground of North Carolina, and that should provide a foundation for them to remain strong.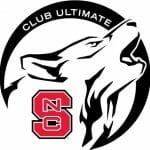 14. NC State Alpha (2018 finish: Unranked, 10th in Atlantic Coast)
NC State has some ghosts that need to be exorcised. There's really no reason for this team to not be in Nationals contention. Trevor Lynch, Bailey LaBerteaux, Conor Chickos, and Rhys Gretsch give them an enviable core.2 They have the developmental support in place to build a deep team. But they simply haven't been able to get over the hump. Is 2018 the year they put the narrative of Regionals doom to bed?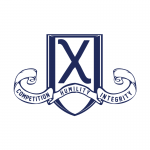 13. Brigham Young CHI (2018 finish: #14, Do Not Compete at Regionals)
BYU has earned the respect of the division with their consistent performance, despite the circular process of their lack of starpower. While they do focus on sending out a well-rounded squad, you can still expect Joe Merrill, Ben Guthrie, and Devon Terry to be potential standouts. With 12 returners, it wouldn't be surprising to see BYU move up and down a bit based on their roster by tournament, but the overall quality of this team should keep them among the division's best.

12. Georgia Jojah (2018 finish: #8, T-5th at Nationals)
Few believed in Georgia to start the season, but by the time it ended, they had firmly established themselves as a formidable club. Their strong sophomore class is poised to assert themselves this year, with Matt Cook, Drew Di Francesco, John Roorbach, Coleman Tappero, and Travis Kellogg all looking ready for bigger roles this fall. Mack Hodges, Ben Gladstone, and Mason Cary will provide the veteran consistency for the young guns to shine. And then there's the word on Sebbi Di Francesco's return to the ultimate field, one of the more intriguing narratives of the season.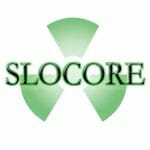 11. Cal Poly SLO SLOCORE (2018 finish: #13, 2nd in Southwest)
While SLO failed to qualify for the College Championships, they have to feel really good heading into the spring. They return top fifth years Nate Pettyjohn and Dillon Whited as part of the team's core, along with Caleb Merriam, Sean Liston, and Ian Sweeney. They've recruited well, adding Jake Thorne from U.S. U20 team, among other strong rookies. Their inability to stay healthy is always going to be concern, but all signs point to an up year for SLO. The Southwest has long been a challenging region and SLO has not been a model of consistency, but the talent here is too hefty to ignore.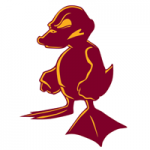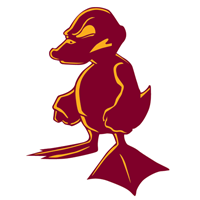 10. Minnesota Grey Duck (2018 finish: #10, T-9 at Nationals)
High expectations were unmet by Grey Duck in 2018 as their skill-heavy roster had trouble putting all the pieces together consistently. Moving forward without Wyatt Mekler, who led the team in goals and assist at Nationals last year, will be challenging, as the club simultaneously loses Tristan van de Moortele and Codi Wood. Fortunately, Cole Wallin is a dangerous mid who can approximate Mekler's production, while Sam Kaminsky and Wystan Duhn are likely to absorb heavy touch volume. Players like Zach Trosvig and Jonah Malenfant will have to fill bigger roles and Minnesota will need to build depth if they want to remain a top team.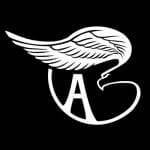 9. Auburn Aetos (2018 finish: #12, T-13 at Nationals)
The club that was supposed to be a brief visitor to the national conversation has clearly made themselves comfortable as a program of note. Their large and athletic roster surrounds dynamic thrower Eric Sjostrom, veteran Michael Strobel, the rangy Smith twins, and standout rookie David Perry. The latter trio's injection of skill and experience is sorely needed for a team that graduated a hefty chunk of players. Expect Aetos to trot out deep lines of hard running players, but just don't expect them to fade away quite yet.3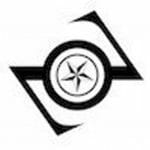 8. Massachusetts Zoodisc (2018 finish: #9, T-9 at Nationals)
Senior standout Tannor Johnson's bountiful talent rests at the center of UMass's chances for a deep run this year. Johnson could be the best player in division. But Zoo loses Pat Barron and Brett Gramann, Johnson's most productive running mates, and now push comes to shove for the rest of the roster. Jake Radack, Eddie Scott, Alex Donadio, Eugene L'Heureux, Jared Scheinberg, and Jack Staples are all candidates to emerge. UMass's success rides on some combination doing so, along with a healthy year from big man Chris Bartoli.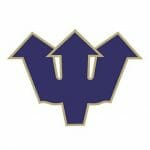 7. Washington Sundodgers (2018 finish: #4, T-5 at Nationals)
The Sundodgers were one of the season's brightest success stories in 2018. They got better despite graduating their signature star. And while they lose Steven Benaloh, Reed Hendrickson, and Nick Roberts this year, they return a surprisingly deep team that was fairly young last year. Derek Mourad is the team's next feature player, but Jake Steen, Porter Jones, and Lucas Chen are all likely to make names for themselves, if they haven't already. Manny Eckert figures to take on the primary throwing role for the offense, and if he performs well, Washington could be smiling victoriously and converting skeptics again in 2019.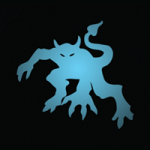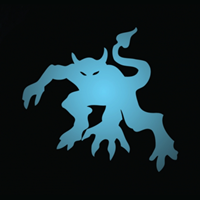 6. Wisconsin Hodags (2018 finish: #5, T-5 at Nationals)
Could the Hodags get even better this year? Fifth year Nick Vogt is back to demonstrate he can truly takeover games for Wisco, though their fate is likely tied to the play of handler Ben Pavelka and sophomore Ted Schewe. John Tan was a breakout for them last year, and the Hodags have made a dynasty out of churning out capable players from seemingly nowhere. Getting back Sam Hebert as a fifth year provides much needed experience, and keep an eye out for Anders Shropshire, a senior coming up from the B team, as someone who could wind up making an impact by season's end.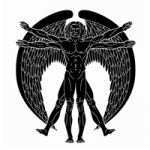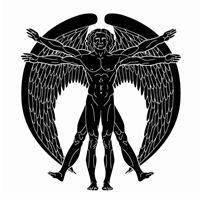 5. Pittsburgh En Sabah Nur (2018 finish: #7, National runner-up)
Pittsburgh's semifinal upset of Carleton will stand out as maybe the most memorable game of college ultimate in 2018. But what to make of their 2019 prospects? Dylan Best, Jonah Wisch, and the graduating seniors provided a lot to this roster. But their rookie class was exceptional and should continue to develop, spurred on by another strong incoming crop. This year's seniors–chiefly, Leo Warren, Noah Robinson, and Dan Goldstein–all seem ready for primetime. And Michael Ing, 2018 POTY second runner-up, is a do-it-all centerpiece for reigning COTY Nick Kaczmarek to move around as he pleases.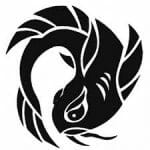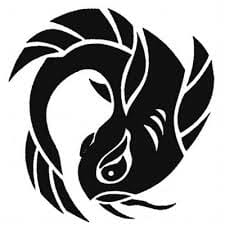 4. Brown Brownian Motion (2018 finish: #6, T-5 at Nationals)
Brown's stock shot up in 2018 and it's easy to point to why: John Randolph. While touted as one of the division's best prospects entering college, Randolph turned out to be one of the best rookies we've ever seen, turning in an All-American debut. If the advancement of star handler Mac Hecht, rookie defender Dylan Villenueve, and handler Ken Noh account for Brown's move from regional team to nationally known, Randolph's rise to stardom can be credited with making them a club with semifinal ambitions. The cast around that foursome is underrated; Solomon Rueschemeyer-Bailey and Ned Dick in particularly stand out as players who could take a big step forward.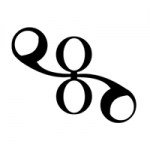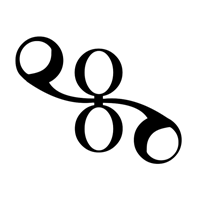 3. Oregon Ego (2018 finish: #3, T-3 at Nationals)
It's time for Ego's youngsters to become young stars. Will Lohre, Xander Cuizon-Tice, and Leandro Marx have plenty of reps in the bright lights, but they no longer will have Colton Clark to count on picking up the disc or Adam Rees to throw it to. The talented trio will instead look to their developing teammates, Ted Sither, Noah Coolman, and Duncan Fitzgerald to step up. Oregon's top seven is going to be fearsome in 2018. Ego will need to field some depth behind their versatile and bold on-field leaders to compete with the Carletons and North Carolinas.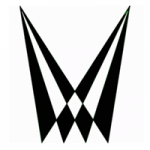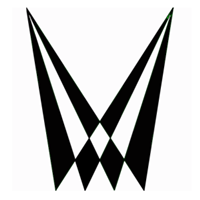 2. Carleton CUT (2018 finish: #1, T-3 at Nationals)
With roughly half of the U.S. U24 National Team on the Carleton roster this year, it's no wonder a stumble in semifinals last year hasn't dampened expectations for CUT. They return most of the team that fought for title contention last year, and now they have a chip on their shoulder. They have offensive weaponry like Dillon Lanier, Stan Birdsong, and Joe White. They have sharp defenders like Tim Schoch, Ethan Bloodworth, and Luke Webb. U20 teamer Ben Preiss joins the club as part of a strong rookie class to help assuage the losses of their impressive senior unit. The stakes remain high: anything less than a title would feel unbecoming of a team this talented.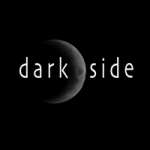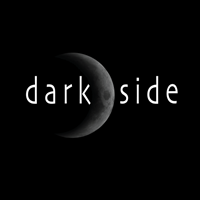 1. North Carolina Darkside (2018 finish: #2, National Champion)
It's legitimately unfair what Darkside returns this year. North Carolina has quickly taken on the role of the Patriots in the NFL, the Warriors in the NBA, the Yankee in MLB, and Alabama in college football — the dynasty with a seemingly limitless window. Reigning Player of the Year Matt Gouchoe-Hanas is back for a fifth year. Fellow All-American Elijah Long is one of the division's best handlers. And the list goes on, with names like Juengst, Matthews, Marcus, Davis, Searles-Bohs, and Rovner. They continue to recruit well, with Andrew Li leading their rookie class. They are the best team from 2018 returning the best player from 2018. Welcome to the dark side.
---
*, thanks Ohio State and QCTU rain. ↩

Retraction: An earlier version of this article listed David Jones with NC State. ↩