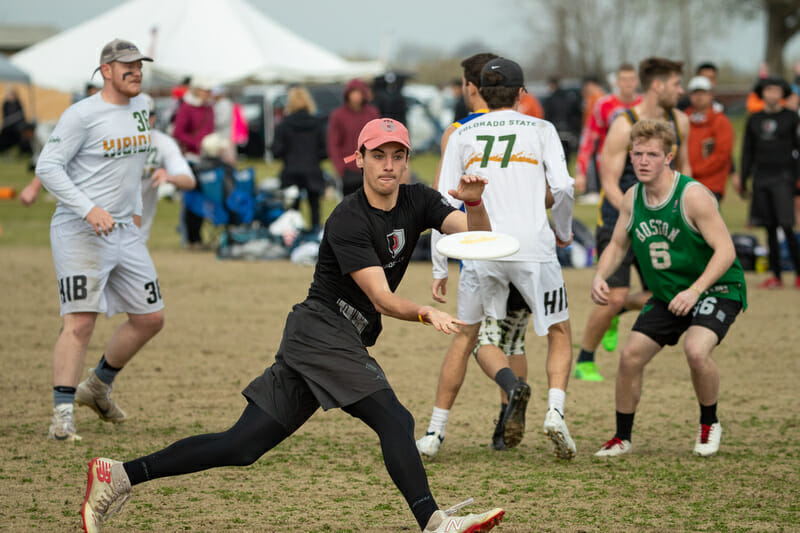 Ultiworld's Men's Division college coverage is presented by Spin Ultimate; all opinions are those of the author. Please support the brands that make Ultiworld possible and shop at Spin Ultimate! 
The long-awaited Regional Championship weekends draw nigh, presenting us with some dramatic scenarios across the division. Every year, Regionals brings some form of the unexpected. Favorites falter, underdogs upend, and stories are etched into the history of the programs and regions involved.
We'll take a look at every Regional Championship tournament and cover the favorites, the challengers, and rate the projected excitement level of its narratives.
Atlantic Coast (2 Bids)
Score Reporter
Location: Axton, VA
Excitement Level: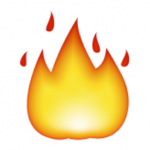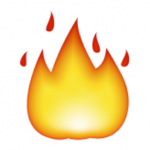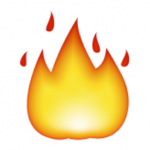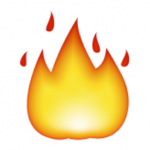 All-Region Discussion Thread
As if we needed another reminder of how fickle the algorithm is, the Atlantic Coast has gotten stronger and deeper this season and yet managed to lose two bids from 2018. While that makes the road tougher for the teams, it makes the spectacle even more engaging for us. The AC has the best collection of teams in the country and no one — yes, even you North Carolina — is safe in such a razor sharp region.
The top seeds and two bid earners are #2 North Carolina Darkside and #15 NC State Alpha, making it clear that the road to Nationals still goes through the Triangle. While both looked varying degrees of elite during the regular season, their recent postseason performances clearly separate the pair. Darkside are defending national champions who have won the region three of the last four years. NC State, well, has not. The past two seasons State has earned a strength bid for the Atlantic Coast, but coughed it up on both occasions. But this year is different… right? Maybe. At the very least, all the pieces are there. The Alpha defense, lead by Michael Lee and breakout sophomore Trevor Lynch, looks to be the best unit State have had during the past few years. If Alpha doesn't get over the hump this time around, it's going to be a long offseason in Raleigh.
But the Triangle area doesn't have a monopoly on North Carolina talent, and one of the teams most likely to steal a bid also comes from the tar heel state. #23 UNC Wilmington has had a rollercoaster season, bottoming out with a decrepit last place finish at Easterns but peaking with an upset win over NC State at Conferences. The season ending injury to U24 selection Rick Hennighausen makes them an underdog to snatch a bid, but historically that seems to be exactly how Wilmington like it.
It's not just the North Carolina teams that have a shot, as there is strength up and down the Atlantic Coast. Virginia Tech Burn had a strong Conferences, riding the fire and ice combo of Joe Freund and Adam Norrbom to an undefeated weekend. Maryland Space Bastards had a similarly successful time at Colonial Conferences, obliterating every team they played. Maryland must be a scary proposition for the top seeds at Regionals, as their paltry regular season belies the team's talent and the coaching staff's pedigree. With John Walden seemingly recovered from a nagging hamstring injury, Maryland will take on NC State in the marquee matchup of pool play. Winning Pool B is immensely important to both team's nationals aspirations, as it means avoiding UNC until the final and not facing five straight elimination games in the backdoor bracket.
Below these two, there are teams who likely won't make nationals but have individual players who could engineer a big upset if they got hot in the bracket. Reigning Callahan winner Gabe Hernandez has energized John Hopkins and already led them to wins over Maryland and Virginia Tech in 2019. Truck Stop and U24 player Chance Cochran is playing his fifth year at Georgetown, and while the team itself hasn't been spectacular, Cochran is a top five player in the region. William and Mary have defied expectations this season after losing reigning ROTY runner up Johnny Malks in the fall; Gus Norrbom could put them in a position to leave their mark on Sunday.
– Patrick Stegemoeller
Great Lakes (1 Bid)
Score Reporter
Location: Joliet, IL
Excitement Level: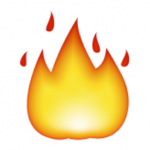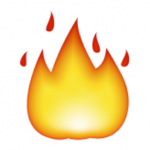 All-Region Discussion Thread
The more things change, the more they stay the same. The only noticeable difference in the Great Lakes this year is the region is sporting a 12-team regional tournament instead of 16. Northwestern won the region last year, breaking a decade plus streak of Michigan and Illinois titles. However, MagnUM has quickly found their way back to the top of the Great Lakes after their early exit last year. They come in at #18 in the algorithm, nineteen spots ahead of the next closest team, and looking primed to recapture their crown.
#18 Michigan MagnUM's success is driven by many strong players, but Jared Schwallie and Raymond Lu have featured roles as do-it-all stars. Michigan had two regular season games against in-region opponents, beating Purdue 10-8 and Illinois 11-5. Michigan has only suffered three losses all season and their tournament win at Huck Finn suggests they should be able to navigate Regionals without taking any more. They should coast to an easy pool win, but if the other pools break down, they could see a tough path to the championship featuring Notre Dame, Illinois, and Northwestern.
Notre Dame Papal Rage appears to be peaking after middling regular season performances. After taking their conference title over a strong Purdue squad, Notre Dame looks to get back to the game-to-go. Coach David Hoffman has gotten this team to the regional final three out of the last four years. With 11 seniors and grad students, the memory of those losses must burn bright. There's no doubt Notre Dame has the experience and energy to compete, but they may be fighting their own history.
Northwestern NUT had a downright disappointing regular season. After a stellar performance at 2018 Nationals and with a returning roster featuring U24 selection Kyle Rutledge and all-region returner Jeff Holm, expectations were high. Northwestern players have made a habit out of completely tuning out the score, so the expectations and past results won't mean much. Northwestern could be starting to rise to the challenge after beating Illinois in windy Rantoul at Conferences.
Illinois Illini pieced together a strong regular season, but still has an uphill battle at regionals — though if this is possible, perhaps they can defy the odds. Talented senior captains Ben Sabourin and Josh Deeman may be part of the first class of four-year players to graduate Illinois without a nationals appearance since 2001. Add in U20 player and ROTY candidate Joey Kennedy, and this is the deepest team Illinois has sported since their last regional championship. There's no doubt Illinois can hang with any team in the region, but their #4 seed start may make the climb harder than Illinois can handle.
Indiana Hoosier Mamas and Purdue Undue round out the contenders for the regional title. Both rosters boast Indianapolis Alleycats players, so they each have their own big playmaking ability. Indiana leans a little younger with bothers Connor and Alex Henderson, while Purdue features captains Joe Byerly and Jake Havey.
The weather on Saturday will be a nice reflection of the regular season: cold, rainy, and windy. With only 12 teams and a maximum of three games, expect lower seeded teams to go all out on Saturday. Sunday, on the other hand will bring decent weather and showcase just how much parity there is at the top of the region. Michigan may have already pulled away, but there are five teams ready to surprise the region.
– Jonathan Alton
Metro East (1 Bid)
Score Reporter
Location: Farmington, CT
Excitement Level: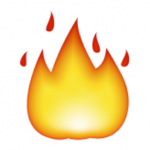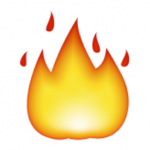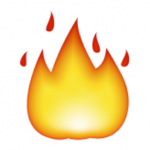 All-Region Discussion Thread
Welcome to the most competitive Metro East Regionals in the past five years. After three straight years of Connecticut advancing, mostly unchecked, to take the region's single bid, there is a new top seed heading into the tournament — and the bid race feels wide open.
Rutgers Machine is hoping to translate a successful regular season into its first trip to nationals since 2014. While there are no players still on the team from Rutgers' last qualification five years ago, coach Shashank Alladi remembers it well.
"I'm focusing on a lot of things [former Rutgers coach] Ari [Weitzman] taught me as a player," he said.
Despite securing the program's first No. 1 seed at regionals ever, Alladi does not consider them to be the favorites quite yet.
"Even though we're the one seed, I still see this as UConn's region," he said. Alladi added, "I'm confident in our preparation. We've gone through a lot of different hurdles this year, but I can feel it coming together at the right time."
Machine will need to be in top form to take down the defending champions, Connecticut Grind. Despite graduating a number of players last season, coach Bryan Jones has once again assembled a formidable group headlined by Chris Bohr and Phil Murray. As always, the UConn defense will play like a faceless mob and kill teams in transition.
"We feel like our identity is rooted in our defensive play," said UConn coach Bryan Jones. "We made some defensive adjustments that really clicked."
Not to be forgotten among the old guard is Cornell Buds. While arriving at regionals with its lowest seed since 2012, Cornell still has the talent necessary to knock off a top team. Pat Voorhees and Spencer DeRoos are both quality players with plenty of experience. Neither one of them is going to win a game by themselves, but can guide a disciplined and skilled team to an upset at any point.
Joining the top seeds with an outside chance at the bid are Yale Superfly, Princeton Clockwork, and RIT Spudheads. After missing regionals the past two years, a Yale squad led by New York Empire player Sam Feder makes a triumphant return after a solid regular season and close games with UConn at conferences, but they'll face a tough pool to earn a bye to the quarterfinals. Princeton Clockwork is a deeper team than in years past, now boasting some size in its handler core including Jake Waksbaum; they own the advantage of being the only team in the region to beat Rutgers during the regular season. RIT is bound to pose matchup problems for any team it faces with perhaps the tallest team in the region; if Bryan Bausinger and Maximilian Sample can continue to dominate their individual matchups, RIT has a legitimate chance to make a run this year.
– Chris McGlynn
New England (3 Bids)
Score Reporter
Location: Granby, MA
Excitement Level: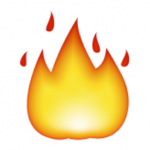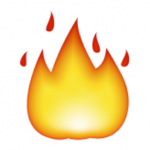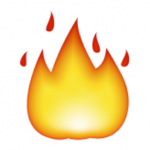 All-Region Discussion Thread
New England boasts two of the top teams in the country in #1 Brown and #8 Massachusetts, with rosters featuring some of the biggest names in the division and plenty of Nationals experience. Both were always favored to earn and then secure spots at Nationals this spring, but when Tufts eked out a third bid for New England as the last team inside the cutoff, regionals went from an expected snoozefest to legitimately intriguing.
This year's Brown Brownian Motion squad have returned the program to their previous place among the elite with a fantastic regular season, having won Florida Warm Up and Easterns and finishing second at the Stanford Invite. They're the heavy favorites to repeat as regional champs, even with Massachusetts ZooDisc and POTY frontrunner Tannor Johnson lurking. Brown will take confidence from the fact that they just beat UMass twice in their Conference Championship tournament. ZooDisc is otherwise undefeated against the region, though that really only encompasses an 11-9 victory over Tufts at Easterns and an otherwise spotless conference performance.
Beyond the top two, there's a handful of teams in Northeastern, Tufts, Harvard, and Vermont that should challenge for a spot in Round Rock. Tufts had the best regular seasons of the region's challengers, but they just lost to Harvard (twice) and #22 Northeastern at conferences, and thus enter as the No. 5 seed. All three Boston teams are solid and well coached, but they likely don't have the overall talent level to earn a victory if the top seeds are playing their best ultimate. Also, don't count out Vermont Chill, who had a solid if unspectacular regular season and boast one of the region's best individual talents in Ryan Dinger. Chill were overwhelmed by both Brown and UMass at conferences, but could sneakily give the other contenders for the third bid fits.
One factor that perhaps is working in the underdogs' favor is the format — there is no backdoor bracket into the second bid, the two finalists both make Nationals. Six-team pools feed straight into a pair of semifinals, meaning any pool play slip up from either Brown or UMass could leave the on the same side of the bracket to play a game-to-go. If things do hold through pool play, one down game from either favorite in a semifinal is all it will take for one of the contenders to snatch a top two spot, creating some real drama in Granby. Even if all goes to seed and we get the expected final, the parity of the second tier of teams should still induce fireworks in the crowded third-place bracket on Sunday.
– Daniel Prentice
North Central (3 Bids)
Score Reporter
Location: Blaine, MN
Excitement Level: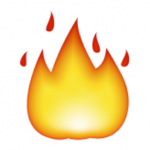 All-Region Discussion Thread
Early this season, in the midst of struggles for each of the region's top dogs, North Central Regionals threatened to be one of the most compelling in the nation. Three powerhouse programs and perennial nationals contenders with only one bid between them? Sign me up.
And now… same old, same old. Although it was much closer than usual, Carleton, Wisconsin, and Minnesota all did enough to procure bids for the region, depriving this weekend of almost all its drama. This is the fourth consecutive year the North Central has had three bids — and should be another where the top three programs qualify, in some order.
#4 Carleton CUT, despite a forgettable performance at Florida Warm Up, has put together an impressive resume befitting its extremely talented roster. The return of Joe White and Luke Webb from abroad has been a huge boon on both sides of the disc — Webb as a stellar defender and cutter, White as a bonafide star on both sides of the disc. The midseason adjustment of trading Chris Padilla and Andrew Roy between lines seems to have had a positive impact for both the offense and defense, each player looking much more comfortable in their new roles. A second place finish at Easterns — even without offensive dynamo Dillon Lanier — shows this is a team continuing to improve late in the season.
Mapped out on a line graph, the #10 Wisconsin Hodags' season would look almost identical to CUT's: a subpar start and an impressive finish. The subpar came, just like Carleton, at Warm Up, where the 'Dags lost to both Virginia Tech and LSU. The impressive came at Centex, their final regular season tournament, where they dominated en route to a DGP loss in the final to Colorado. Their offense is led by the potent cutting of Nick Vogt and Ted Schewe and the versatility of center handler Rami Paust. As always, the Hodags run a defense by committee, relying on intense person defense and an army of athletes, helmed by fifth-year Jeff Maskalunas.
While it was in doubt at the beginning of the season, Carleton and Wisconsin eventually fought their way comfortably into bid range. #21 Minnesota Grey Duck, on the other hand, waited until the last possible moment to sneak inside the cutoff. This year the injury bug bit Grey Duck harder than just about anyone. Their top two players — the Coles, Wallin and Jurek— both missed substantial time due to lingering injuries. Wallin missed so much time that, should he play at Regionals, this will be his first on-field action of the spring. But middling results, at least early on, could've been avoided were it not for Grey Duck's biggest issue: depth. Without their top playmakers, Minnesota just haven't been able to hang with the elite teams in the division. If Grey Duck plans to qualify for nationals and make some noise (which they probably do), they'll need big contributions from players not named Cole or Wystan Duhn.
If there's going to be any drama at regionals, it's going to come from Iowa State ISUC. A fantastic Centex showed their potential, with wins over Texas State and Texas Dallas and a DGP loss to Texas. With a deep roster headlined by CLX's Ben Joerger and Scott Hearne, ISUC has to be optimistic about their chances to upset Grey Duck and steal their bid.
The weather, as is North Central tradition, looks like crap. With rain on Saturday and temperatures in the mid-30's all weekend, we're in for some sloppy, turnover-laden ultimate. Weather, and wind especially, often acts as an equalizer — some nutty results are certainly possible.
– Charlie Enders
Northwest (3 Bids)
Score Reporter
Location: Walla Walla, WA
Excitement Level: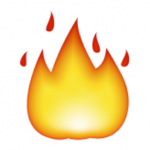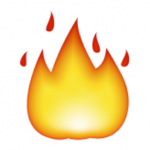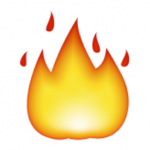 All-Region Discussion Thread
The Northwest moves from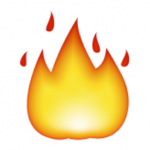 to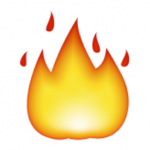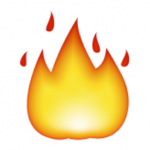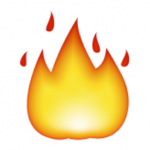 thanks to #3 BYU's decision to compete at Conferences and keep their bid in the Northwest. Though BYU has asked teams to decline the bid they earned, it's exceedingly unlikely that the third place finisher in the Northwest would opt out of a chance to compete at Nationals.
Leading the way in the region are #6 Oregon and #11 Washington, who should duke it out for the Regional crown. Although Oregon is the higher ranked team and clearly had the better regular season, there are a lot of reasons to think Washington is the true favorite. The Sundodgers beat Oregon 13-10 in their only meeting of the season: the final of Cascadia Conferences. Washington's regular season results were also deflated by a swath of injuries — a number of their top contributors, including Derek Mourad and Manny Eckert, missed time during the season. And Oregon is now facing a permanent injury of their own: Will Lohre is out for the season with an ACL tear.
Both teams, though, are deep and talented, and either could take the region. Xander Cuizon Tice and Leandro Marx have been superb for Ego both before and after the Lohre injury. Washington is finally hitting its stride for the postseason.
The real question mark — and intrigue — in the Northwest falls on the third bid. Victoria, Whitman, Oregon State, and UBC all feel like credible threats for the last spot out of the region. UVic, paced by Devin Thomson and Dawson Pasin, has been the most impressive team this season, but they got smashed by UBC, 13-6, in their first game at Conferences before finishing ahead of them after UBC got dropped by Oregon State, who then lost to UVic. Get all that?
You also can't sleep on Whitman, who lost close to both UVic and UBC at Northwest Challenge but beat Oregon State.
Basically, the teams are all very evenly matched. Only 23 spots in the rankings separates the top-ranked (#32 UVic) and bottom-ranked (#55 Oregon State) of the bunch. If UVic plays their A-game, what we saw glimpses of back in January at SB Invite, they should take the bid. But it's a treacherous path through pool play and the brackets, and Saturday will bring some heavy wind that could magnify errors.
It should be quite the battle.
– Charlie Eisenhood
Ohio Valley (2 Bids)
Score Reporter
Location: Allentown, PA
Excitement Level: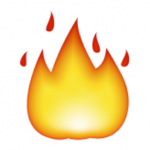 All-Region Discussion Thread
The sun is bright, the sky is blue, #7 Pittsburgh En Sabah Nur will earn a Nationals bid. Over the last decade, the third fact in that list has been about as indisputable as the first two. The Program and its never-ending stream of recruits are such a dominant force in the Ohio Valley that Pitt's B team is the 11-seed at this year's Regionals.
While they've done their level best to obscure their individual identities, Pitt's A team as a whole have worn their title aspirations on their sleeves all spring, hungry to avenge last year's defeat in the National championship game. Of their five losses this season, four were by a single point, and all but one came against opponents ranked inside the top 10. Such a stellar national record, of course, does not preclude regional upsets, but this year's Pitt team clearly has its sights set on games further afield than Allentown and a roster deeper than any of its OV opponents can match, with a wealth of club experience. Assuming you can spot them amidst the faceless legion, look for 2018 D-I POTY runner up Michael Ing, Callahan nominee Andrew Lehmberg, and [checks notes] Sin The Fields All-Star Hafeez Shams to sail the ship into a well-deserved berth at College Station.
#14 Ohio State Leadbelly seem to have taken Ultiworld's preseason forecast to heart and garnered the region a second men's bid for the first time since 2016. Led by Agami bros. Sion and Axel, OSU put the pedal to the metal early this spring and rode to a top 15 finish by sticking with some simple mathematics: it's all about that algorithm. The phrase "marquee loss" certainly sounds oxymoronic but their early season 11-10 double game point loss to a then-undefeated UNC at Queen City Tune Up did plenty to put the rest of the nation on notice; beating BYU 11-10 at Stanford Invite made clear the Belly Boys' rankings quantum leap had been no quirk of code. While their success this year perhaps does not match the heat index of, oh, I don't know, their sibling team Fever,1 Leadbelly earned themselves a bid by thumping teams ranked below them and losing narrowly to teams above them. If they can keep this game plan running hot this weekend, they've got their bid in the bag.
Gunning to disrupt that plan are a trio of outside contenders. Ohio State doesn't seem overly vulnerable, but three teams have a ceiling capable of snatching a bid and you never know what might happen in that game-to-go. Penn State Spank gave Pitt their tightest game of Conference play with a 13-10 scoreline in pool play, though Spank then got clobbered 15-6 in the final the next day. Penn State eked out a double game point win over Carnegie Mellon Mr. Yuk —who similarly lost to Pitt 13-9 — earning PSU a regional no. 4 seed to CMU's no. 5. They'll play a rematch in their last game on Saturday, likely to top their pool. If CMU's Callahan nominee and breakout Temper star Jasper Tom gets the last laugh this time around, Spank may have to take the long road to the game-to-go. Rounding out the top five, no. 3 seed Ohio lost to OSU 15-8 back at QCTU, but with the season on the line, may show a brighter spark of intensity.
– Ben Hornung
South Central (2 Bids)
Score Reporter
Location: Tulsa, OK
Excitement Level: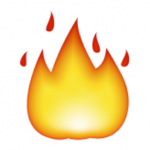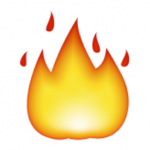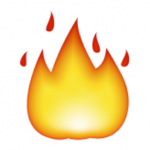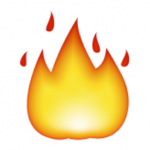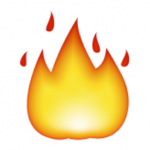 All-Region Discussion Thread
For the second straight year, the South Central region lands a team one spot outside of bid-earning range, providing some drama to the Nationals qualifying equation. This year, however, they have done enough to earn two bids, thanks to a much stronger regular season from #13 Texas and a tournament win at Centex from #9 Colorado. #20 Colorado State is the best bet to challenge the bid earners, and while it's unclear if any other squads have the consistency to capture one of the bids, there have been flashes of potential from a number of teams that could throw a wrench into the proceedings.
The tournament organizers have opted to go straight to a double-elimination bracket for the 16-team field, eschewing the traditional pool play format, meaning any team that can rattle off four straight wins will take the crown. After their streak of 20 straight Nationals appearances ended last season, Colorado Mamabird will be hungry for revenge, and they have every reason to be confident heading to Tulsa. Since losing to Texas at Stanford Invite in March, they have won 15 of their last 16 games, including two wins over Colorado State and a 15-7 decimation of Texas at Centex. As the top seed, Mamabird sees these top rivals aligned to meet in semifinals on the other side of the bracket, but don't exactly have a cakewalk on their own route to the final.
Meanwhile, #13 Texas TUFF and Colorado State Hibida should circle that Saturday afternoon semifinal matchup as a key game in this tournament. Should both teams reach that game safely, the winner will have two chances in a row to secure their bid to Nationals, while the loser falls into the second place bracket, where they will need to win three straight games on Sunday to survive. TUFF has the extra motivation of knowing they would have home-field advantage at Nationals just down the road in Round Rock, should they advance. Colorado State would be decidedly the underdog in the matchup, but when Jake Marrapode, Mo Scott, and company play to their full abilities, they are a team with a high ceiling.
#25 Texas Dallas Woof is a deep and experienced team that owns a victory over Hibida and played tight contests with top flight teams all spring; they're coming off a North Texas conference title and will be hoping to spring an upset to extend one of the program's best ever seasons. Their likely quarterfinal opponent is their North Texas rival Texas Tech Tumbleweed, who possess two of the best players in the region in Kyle Henke and Carson Wilder. Whichever team survives has the ability to give Colorado fits in a semifinal matchup and really throw off the script for the weekend.
Befitting the theme of the spring, thunderstorms appeared on the forecast at the start of the week, but the outlook has brightened as the week has gone on and hopefully weather won't threaten too much of the weekend.
– Sean Brady
Southeast (1 Bid)
Score Reporter
Location: Foley, AL
Excitement Level: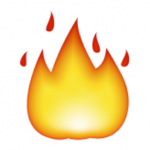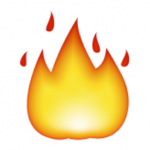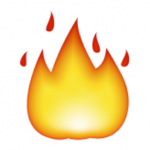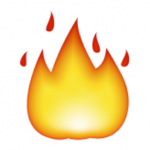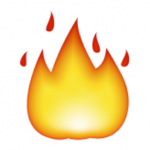 All-Region Discussion Thread
No region has provided more excitement and less predictability than the Southeast over the last several seasons. With only one bid this time around and many teams that could conceivably take it, this year promises to be one of the craziest yet.
#12 Central Florida came out of nowhere to be the top team in the region this season after missing regionals entirely a year ago. They've been the best team in the Southeast all season long by some margin, and players like Adam Vinson and Austin Koffarnus have even inserted themselves into the postseason awards conversations with their individual performances. But at the same time… they didn't even make regionals a year ago! 
UCF has been able to turn their trademark emotional volatility into a real strength this season, but with only a single bid to Round Rock in play, just one down game like they had at Tally Classic against Notre Dame could cost them their season. The Dogs of War enter as the favorite to win the region and make a return to Nationals after a three-year absence, but they'll still have their doubters until they've scored the final point in the game-to-go. And with so many other competitive teams in the mix, it's no guarantee that they make the final at all.
#21 Georgia entered the season as the regional favorite, but their offense hasn't ever found the efficiency its needed to really be competitive at the highest level. They're athletic and long and won the region as underdogs a year ago. They'll have to find more consistency on offense to win the region for a second consecutive year, but they're undoubtedly one of UCF's biggest challengers.
#24 Auburn, somehow, once again did not earn a bid for the region. They had a torrid time at Easterns and fell out of bid territory with a 2-5 weekend. They still have Eric Sjostrom, the best player in the region not named Adam Vinson, and they have a ton of players with the experience of stealing bids and going to Nationals. In fact, it's been four straight Nationals appearances for them. They haven't had the regular season expected of them — stop me if you've heard that one before — but, by now, everyone knows their history of getting it done when it really matters.
Alabama and LSU have been hanging around the fringes of the Top 25 much of the spring and have outside shots of making it, too. Even more teams like Florida State, Florida, Kennesaw State, and Emory have the players that can, at the very least, end a better team's season. Truthfully, there's potential for it to be absolute chaos in the Southeast, but that's just how everyone is used it down there.
– Daniel Prentice
Southwest (2 Bids)
Score Reporter
Location: San Luis Obispo, CA
Excitement Level: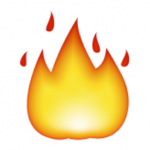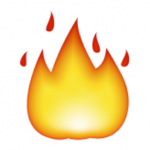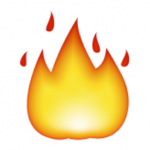 All-Region Discussion Thread
Having two bids takes a bit of pressure out of the region, and it would appear that #5 Cal Poly SLO and #16 Southern California are in a solid position to retain the bids they earned. But, games don't always play out how they are supposed to in the Southwest; just look at last year's regional champions for a reminder.
Cal Poly SLO CORE has taken a big step up this year, dominating mostly West Coast competition. They are 29-4 on the year with wins over most of the regional challengers and two apiece against #6 Oregon and #11 Washington. Sean Liston and Ian Sweeney lead an imposing defense. Nate Pettyjohn is back and will give an athletic boost to the offense, which is plenty potent without him. An impressive rookie class featuring Calvin Brown, KJ Koo, Emmett Holton, and Jake Thorne logs important minutes on both sides of the disc. This is as complete a team you will find in the country and they should have no problem qualifying for Round Rock. Making their weekend a bit easier due to a scheduling quirk, assuming they win their pool, they will have a bye round before the semifinals, while their opponent from Pool D has to play that round. The rich get richer and SLOCORE should be back at Nationals in May.
Since February, Southern California Lockdown has only lost to Cal Poly SLO and Oregon and appear the favorite to take the second bid to Nationals. Hill Balliet, Wyatt Paul, Sam Cook, and Dave Sealand are the unquestioned leaders of this team and will play however many points necessary for Lockdown to advance. Paul in particular has looked impressive as the focal point of the Lockdown offense and a deep in their zone. Their pool play game against Stanford will be important, as the loser will need to fight through a tough backdoor bracket to have a chance at getting to Nationals.
#17 Cal UGMO is the no. 3 seed by virtue of beating Stanford and UC Davis in the bracket at Conferences. UGMO plays a tough zone defense and smart offense with solid disc skills up and down the roster. They have a win over BYU on their resume as well as victories over Wisconsin, Northwestern, and Washington. Despite losing to Southern California twice this season, Cal could challenge their in-state rival, having proved that they can beat quality teams and will not be scared of the big moment.
There are plenty of other quality teams in attendance who have the capability of scoring an upset, but probably not enough firepower to survive the gauntlet to qualify. UC Santa Barbara, UC San Diego, and UC Davis simply don't have the top end talent to compete deep into bracket play, but could surprise an underprepared team with a quality, mistake-free game.
Stanford is the wildcard at this tournament. They have had an up-and-down year in what is clearly a rebuilding period, but they still have the star power of Nick Hirning and Kevin Tien, and the experience of last year's run to Nationals to fall back on. After going winless at their home tournament and taking losses to Cal and UC Davis at conferences, they certainly will not be favored to advance, but this is just the kind of team that might be able to turn it on at the right time and make the backdoor bracket interesting.
– Alex Rubin
---
who unfortunately deleted their clapback tweet to the @pbultimate one above ↩